35 excellent works won Long An Journalism Award in 2020
On June 18, the Vietnam Association of Journalists of Long An province held a meeting to celebrate the 95th anniversary of the Vietnam Revolutionary Press Day (June 21, 1925 - June 21, 2020) and presented the Provincial Press Award in 2020.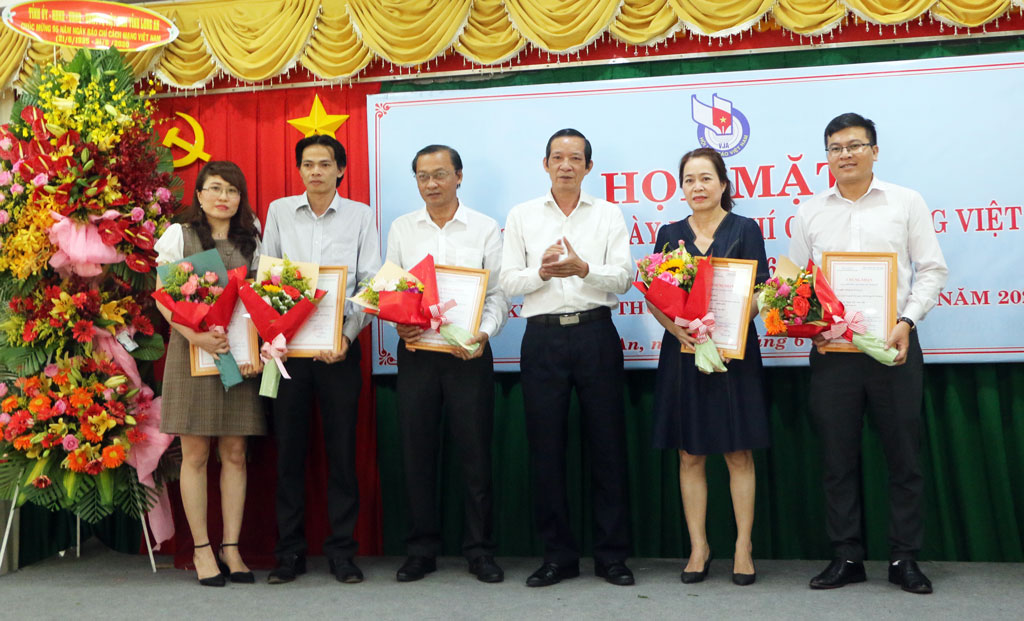 Member of Party Committee, Head of Propaganda and Training Department of the Provincial Party Committee - Dinh Ngoc Lam (3rd, R) presents prizes to the authors who won the First Prize - Long An Journalism Award in 2020
At the meeting, delegates, members, journalists team reviewed the tradition of Vietnam Revolutionary Press Day. Over the past 95 years, the Vietnam Revolutionary Press has constantly grown and developed, acting as a sharp weapon on the ideological - cultural front, contributing positively to the victory of the struggle for national independence, building and defending the Fatherland. In particular, the provincial press also promotes the glorious historical tradition with the nation's press.
Over the past time, the provincial press has made many improvements in the content and method of propaganda, both in quantity and quality, well performed the task of propagating the Party's lines and policies, the policies and laws of the State; cheered and encouraged the people to enthusiastically emulate patriotism, contributed to economic, cultural - social development, national defense - security; etc. The press agencies in the province well perform their assigned roles and responsibilities, ensure the right orientation and tasks in each type of press, worthy as the voice of the Party and the forum of the people.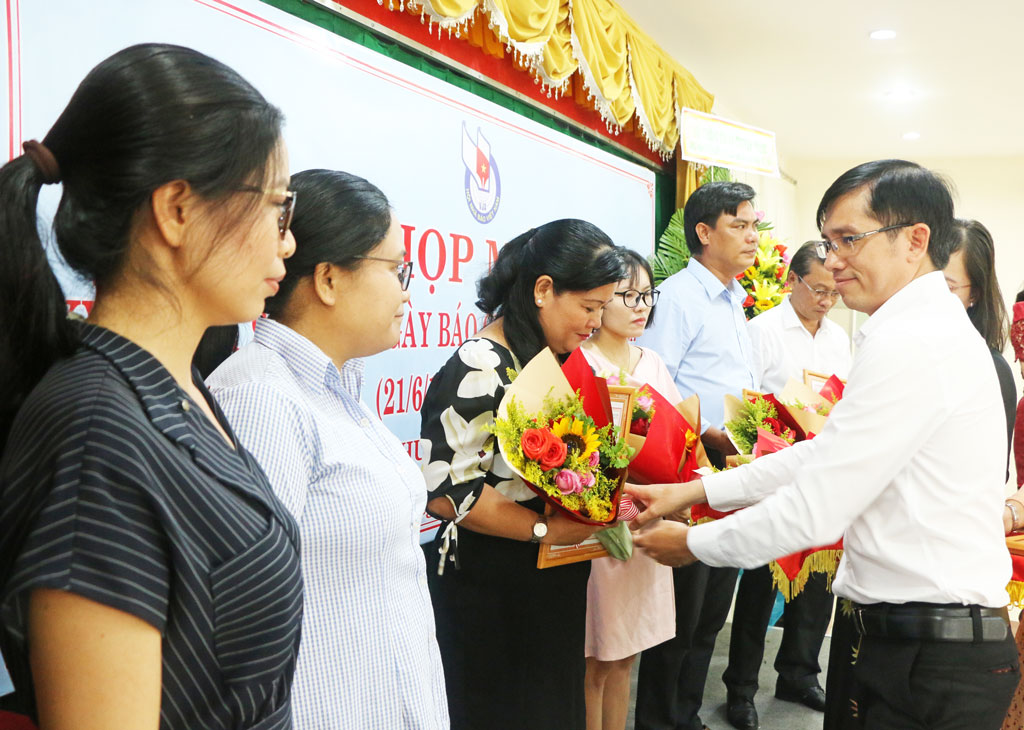 The works submitted to the Long An Provincial Press Contest in 2020 ensure quality content with many good articles, especially the Paper Newspaper and Photo Press
With the Provincial Press Prize in 2020, there are 166 journalism works by more than 60 authors who are members, reporters and collaborators in the province (including 164 valid works). According to the evaluation of the judges, the work guaranteed quality content with many good articles, especially the Paper Newspaper and Photo Press. The topic is presented in a more diversified manner, paid much attention to pressing issues; praised the good things in life; vivid manner, concerned by public opinion.
As a result, the jury selected 35 out of 164 best works to award the First, Second, and Third Prize for each type of journalism (paper newspaper, radio, television, online newspaper and photo press), such typical piecies of article as tension fighting against epidemics on the border line (Kien Dinh - Van Dat), we are ready when the Nation calls (Duy Hue - Van Huy), Dragon rescued, rescue dragon (Nguyen Dung - Kim Anh), The silent "warriors" on the front lines against epidemics (Nguon Kiet - Ngoc Man), water droplets of love (Duy Bang), and so on.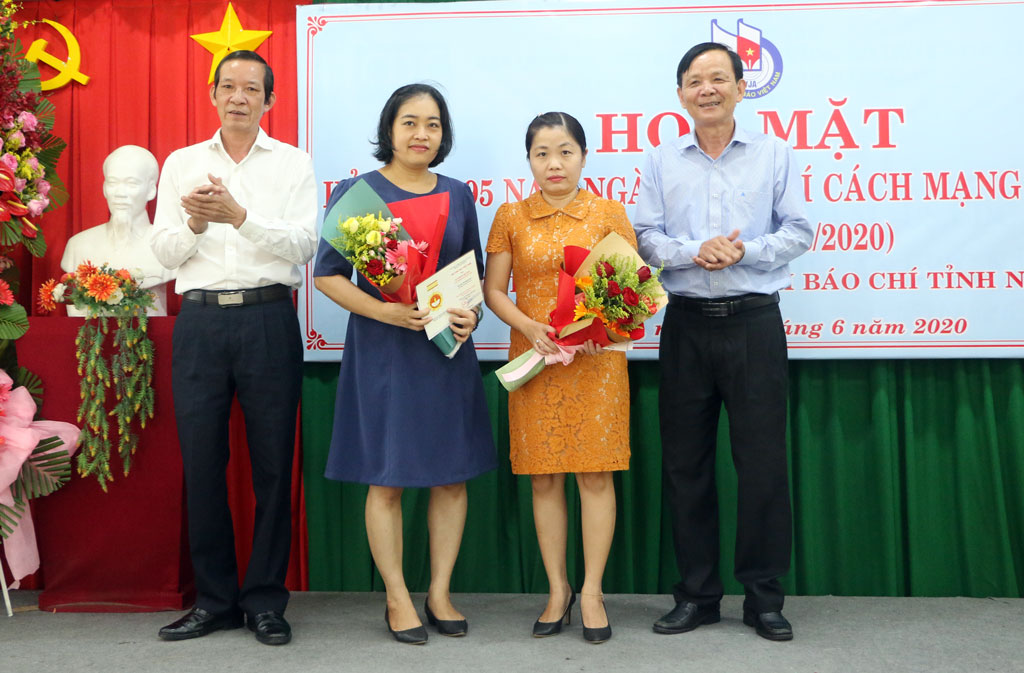 Presenting the Vietnam Medal for Journalism Career to members of journalism association
On this occasion, the Organizing Committee also awarded a decision of recognition to new members and a medal for the career of Vietnamese Press./.
By Pham Ngan – Translated by Duc Tam
Source: http://baolongan.vn/35-tac-pham-xuat-sac-doat-giai-bao-chi-tinh-long-an-nam-2020-a97323.html