50 outstanding young people with disabilities honoured
As many as 50 young people with disabilities who are outstanding role models across the country were honoured at a ceremony in Hanoi on September 29 within the framework of the programme "Toa sang nghi luc Viet".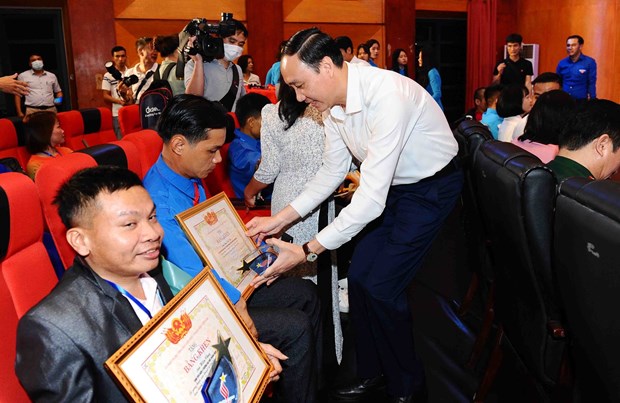 At the programme (Photo: VNA)
Organised by the Vietnam Youth Federation (VYF) Central Committee in coordination with the Vietnam National Committee on Disability and TCP Vietnam Co., Ltd, the event also aimed to call for support for youths with disabilities.
Addressing the event, Secretary of the Ho Chi Minh Communist Youth Union Central Committee Doan Nguyen Ngoc Luong congratulated the honourees, with the youngest being born in 2000) on their achievements and thanked them for their contributions to the community and the society.
Initiated in 2013, the annual programme has honoured young people with disabilities who have made contributions to the development of the community and the society. So far, as many as 2,150 typical examples of young people across the country have been commended./.
VNA