Ben Luc does not have accrued debts in basic construction
In 9 months of 2019, in the implementation of basic construction under the Law on Public Investment and Medium-term Investment Plan, Ben Luc district of Long An province did not have any accrued debts.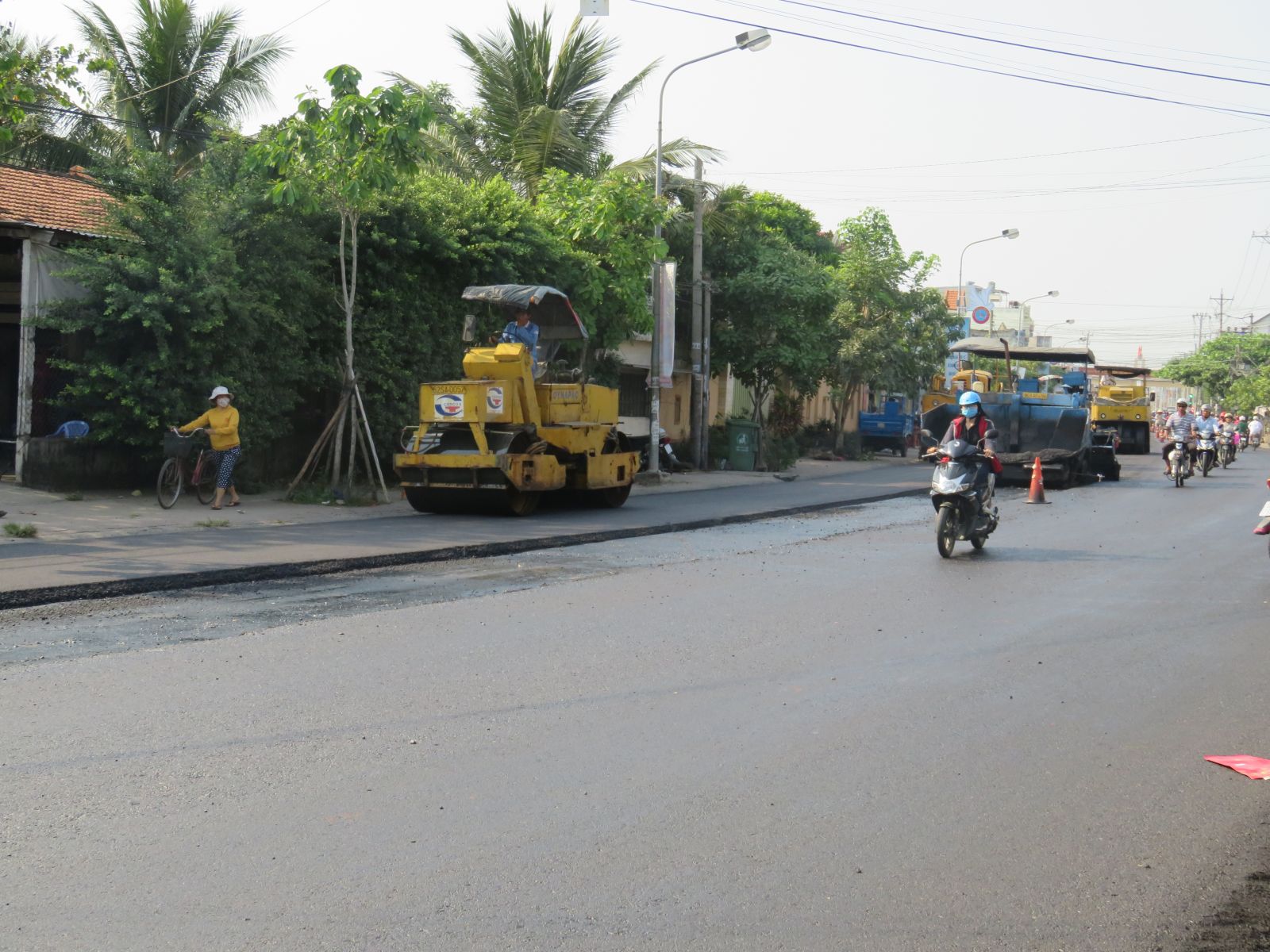 Upgrading roads in Ben Luc district
According to the Chairman of the District People's Committee - Tran Van Tuoi, the district has cooperated closely and created favorable conditions for the province and the central government to deploy and complete key transport projects in the area such as Ben Luc - Long Thanh expressway, Provincial road 830 BOT, Provincial road 833B, Provincial road 816
Accordingly, the district's basic construction tasks in 2019 have complied with the provisions of the Law on Public Investment and met the progress requirements. Total implemented capital in 2019 is nearly VND 262 billion (up 47.2 percent compared to 2018). Of which, the district budget is 185.8 billion VND; the provincial budget is 52.7 billion VND; the capital of the National target programs for new rural development is 15.6 billion VND; the mobilized capital in excess of land use tax collection is 65.455 billion VND. The district's capital is used to carry out 57 basic construction projects.
By the end of September 2019, the implementation of basic construction reached 67 percent of the plan (176 billion VND), up 183.1 percent over the same period; disbursement reached 65 percent of the plan (171.5 billion VND), equaling 180.8 percent over the same period.
Currently, Ben Luc is implementing a groundbreaking program on Urban Development and Management, the program implementation meets the requirements. In particular, the district focuses on urban infrastructure investment; Ben Luc town strives to become a grade - III urban area; the district gradually upgraded and renovated Go Den area to meet the criteria of a grade - V urban area.
In addition, the roads are also focused on deploying such as An Thanh - Tan Buu, Long Binh and Tran The Sinh roads./.
By Mai Huong - Translated by Pham Ngan
Source: http://baolongan.vn/ben-luc-khong-co-no-dong-trong-xay-dung-co-ban-a84000.html