Embankment along Vam Co Tay river to be built with about 300 billion VND
According to the director of the Long An Department of Agriculture and Rural Development - Nguyen Thanh Truyen, the Provincial People's Council has approved the policy to invest the project of embankment preventing Vam Co Tay riverbank erosion (the section from market of Ward 2 to Tan An new bridge).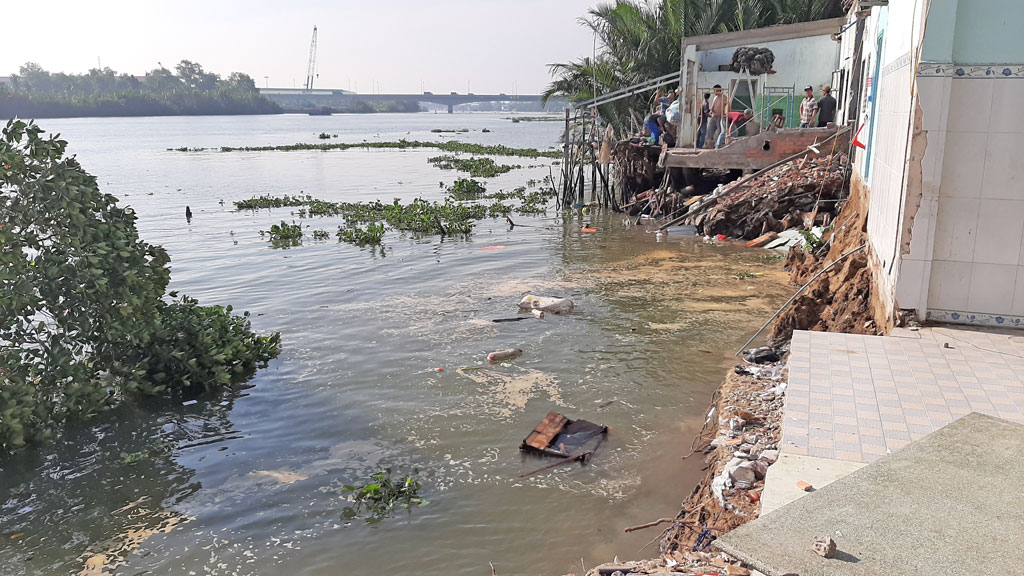 Project aims at preventing landslides
Accordingly, the project is expected to have a total length of the embankment is 1,200 meters, in the form of vertical embankment; post-tensioned reinforced concrete sheet pile structure, after the sheet pile, using a hard load reduction floor made of reinforced concrete on the centrifugal tube pile; inside there is a drain on the embankment surface, etc.
The project has a sidewalk of 8 meters wide, along the route, to arrange a drainage system and 8 drainage culverts, to build 9 up-and-down berths; the median is 4 meters and the inner sidewalk is 6 meters wide.
Total investment of the project is expected to be about 300 billion VND; in which, construction cost is 198 billion VND; compensation, land clearance is nearly 42 billion VND, etc. The investment capital is the capital from the central budget and the provincial budget. It is expected that the project will be implemented in the period 2021 - 2024.
"When the project is completed, it will create favorable conditions for developing waterway and road transport, promoting trade between localities in the region to promote socio-economic development of the locality and of the province. The project also contributes to stabilizing people's lives, social security and regional economy; perfecting the economic structure of the region, especially the planning and development of the area, towards sustainable development, improving the efficiency of exploitation of natural and social resources; improving the quality of life and the landscape of the region, and creating a green, clean, beautiful environment for people in the region", said Nguyen Thanh Truyen./.
By Le Duc – Translated by Duc Tam
Source: https://baolongan.vn/se-xay-dung-ke-doc-song-vam-co-tay-khoang-300-ti-dong-a107580.html