General Secretary of Korea Tourism Promotion Organization pays courtesy visit to leader of Long An
On September 4, General Secretary of the Korean Tourism Promotion Organization (TPO) - KimSoo-il paid a courtesy visit to the leaders of Long An province.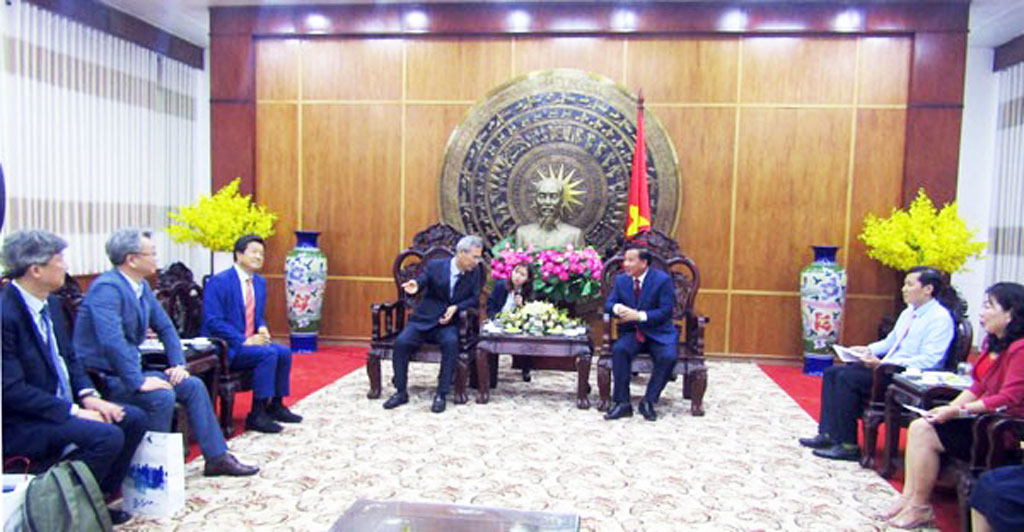 At the event
At the meeting, Deputy Chairman of the Provincial People's Committee - Nguyen Van Ut informed about the situation and the potential of the tourism development in Long An province. In the first 6 months of 2019, Long An attracted over 1 million visitors, doubling over the same period, of which, international visitors reached 13,000 arrivals, up 40 percent over the same period; revenue reached 459 billion VND, up 60 percent over the same period.
The overall planning of Vietnam tourism identifies Long An as an important eco-tourism site of the southern tourist region. In particular, Long An has ecosystems of cajuput forest, reeds, lotus swamps, water lilies and animals such as fish, snakes, turtles, storks,... in Dong Thap Muoi area; river landscape (Vam Co Dong and Vam Co Tay rivers) and some other tourism resources such as Dong Thap Muoi Herbal Medicine Research, Conservation and Development Centre; Wetland Conservation Area Lang Sen (recognised as the 7th Ramsar site in Vietnam and 2227th of the world). In addition, the Happyland tourist area, Tan My golf course, My Quynh zoo, etc. are being invested to welcome visitors.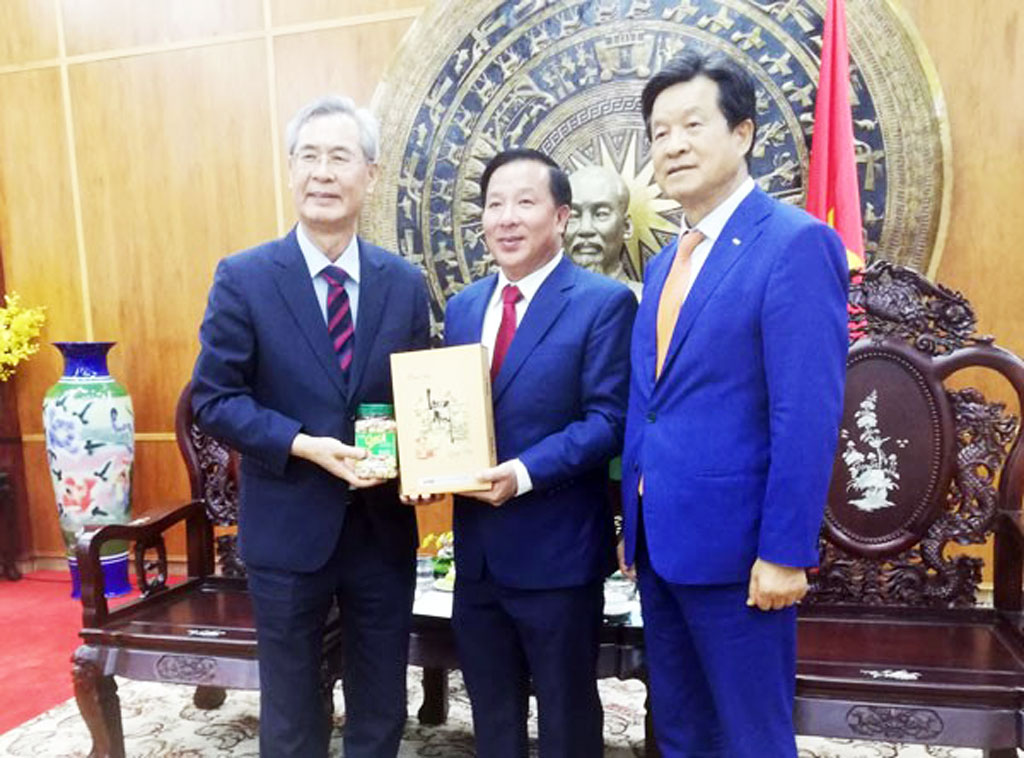 Vice Chairman of the provincial People's Committee - Nguyen Van Ut gives gift to representatives of Korea Tourism Promotion Organization
TPO is the Korean tourism promotion organization for Asia-Pacific cities. It is also the leading international organization for tourism in Asia; connecting cities into a network to promote exchange and cooperation among member cities, especially in the field of tourism.
According to the General Secretary of the Korea Tourism Promotion Organization - Kim Soo-il, TPO aimed to focus on creating and providing beneficial chains and services to its members such as international business marketing activities; consulting services for developing new tourist destinations to enhance tourism competitiveness for member cities in the tourism industry; training skills for managers and city authorities, and so on.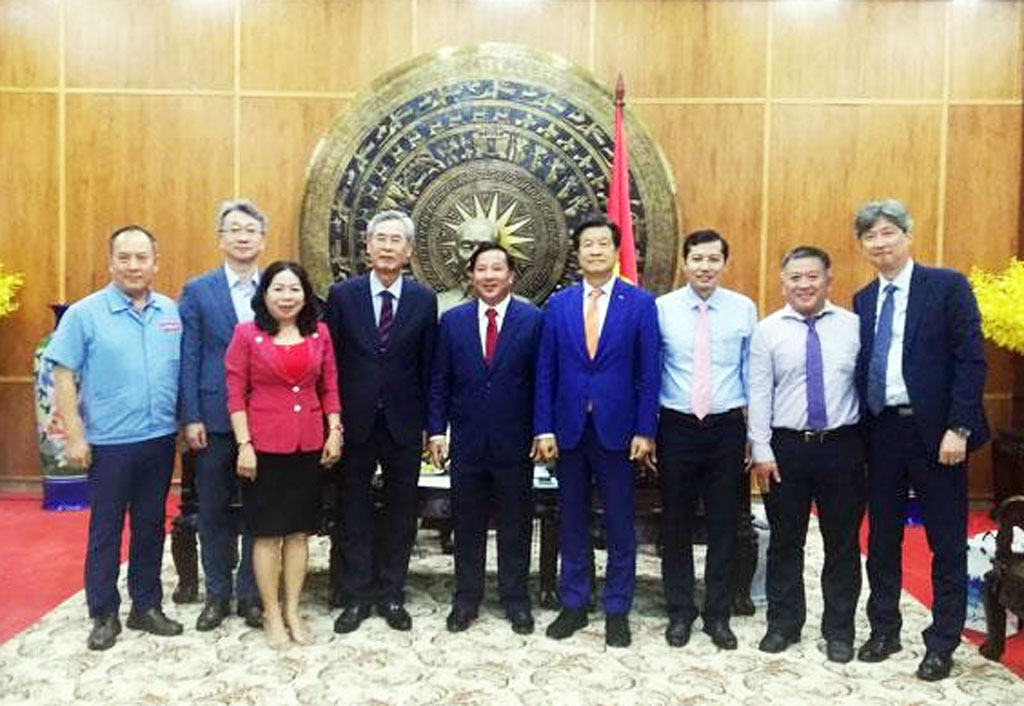 Delegates take souvenir photos
TPO has 102 member cities and 50 non-governmental tourism, educational organizations and the private sector. Mr. Kim Soo-il wished to cooperate and share information about Long An province to support the promotion of tourism destinations through exchanges and cooperation between TPO member cities and develop the province's tourism industry. Thereby, he also proposed Long An province to join the organization.
Vice Chairman of the provincial People's Committee - Nguyen Van Ut acknowledged the proposals of the delegation and expected to soon implement a cooperative relationship between the two sides./.
By Anh Tuan - Translated by Pham Ngan
Source: http://baolongan.vn/tong-thu-ky-to-chuc-xuc-tien-du-lich-han-quoc-chao-xa-giao-lanh-dao-tinh-long-an-a81759.html