Korean businesses accompany local development
In the first nine months of 2022, foreign-invested enterprises contributed about 1,080 billion VND to the provincial budget. In which, Korea places 2nd among nearly 40 countries and territories investing in the province.
Creating a favorable environment to attract investment
The province has more than 200 Korean enterprises with total registered capital of over 870 million USD in operation. Most enterprises operate in industries such as infrastructure investment, real estate; manufacturing, processing garments and accessories for the garment industry; manufacturing products from plastic; food and animal feed production.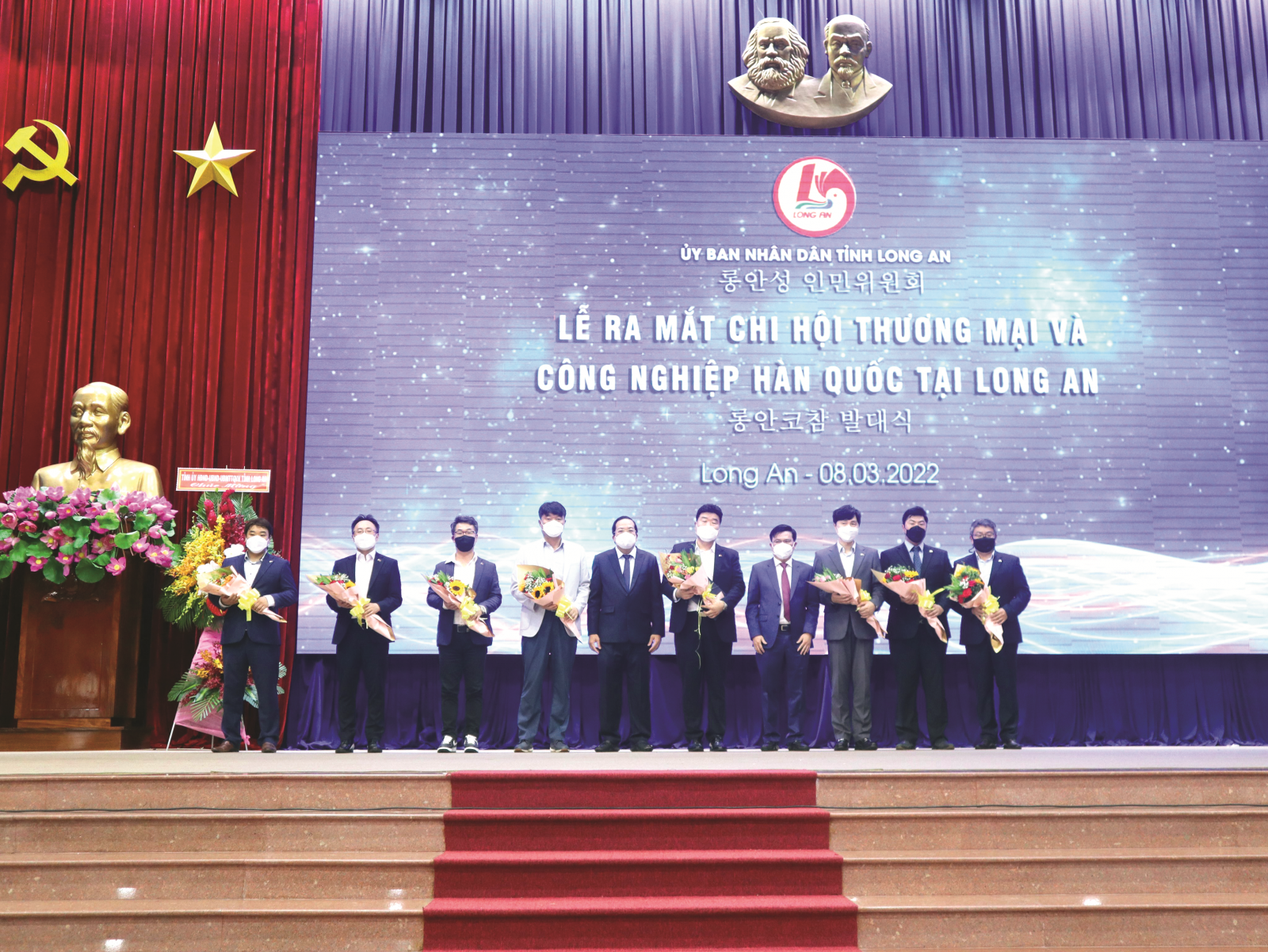 Korea Trade and Technology Association lauched in Long An
Besides the advantages of geographical location such as proximity to Ho Chi Minh City, a relatively complete transportation system, and simple investment procedures, Korean enterprises choose to stick with the province because of the favorable investment environment. Mr. Kim Jeong Koo - Managing Director of ASG Global One Member Company Limited (headquartered in Long Hau - Hoa Binh Industrial Park, Thu Thua District), said: "We chose Long An to invest because they offer many incentives, especially corporate income tax exemption and reduction".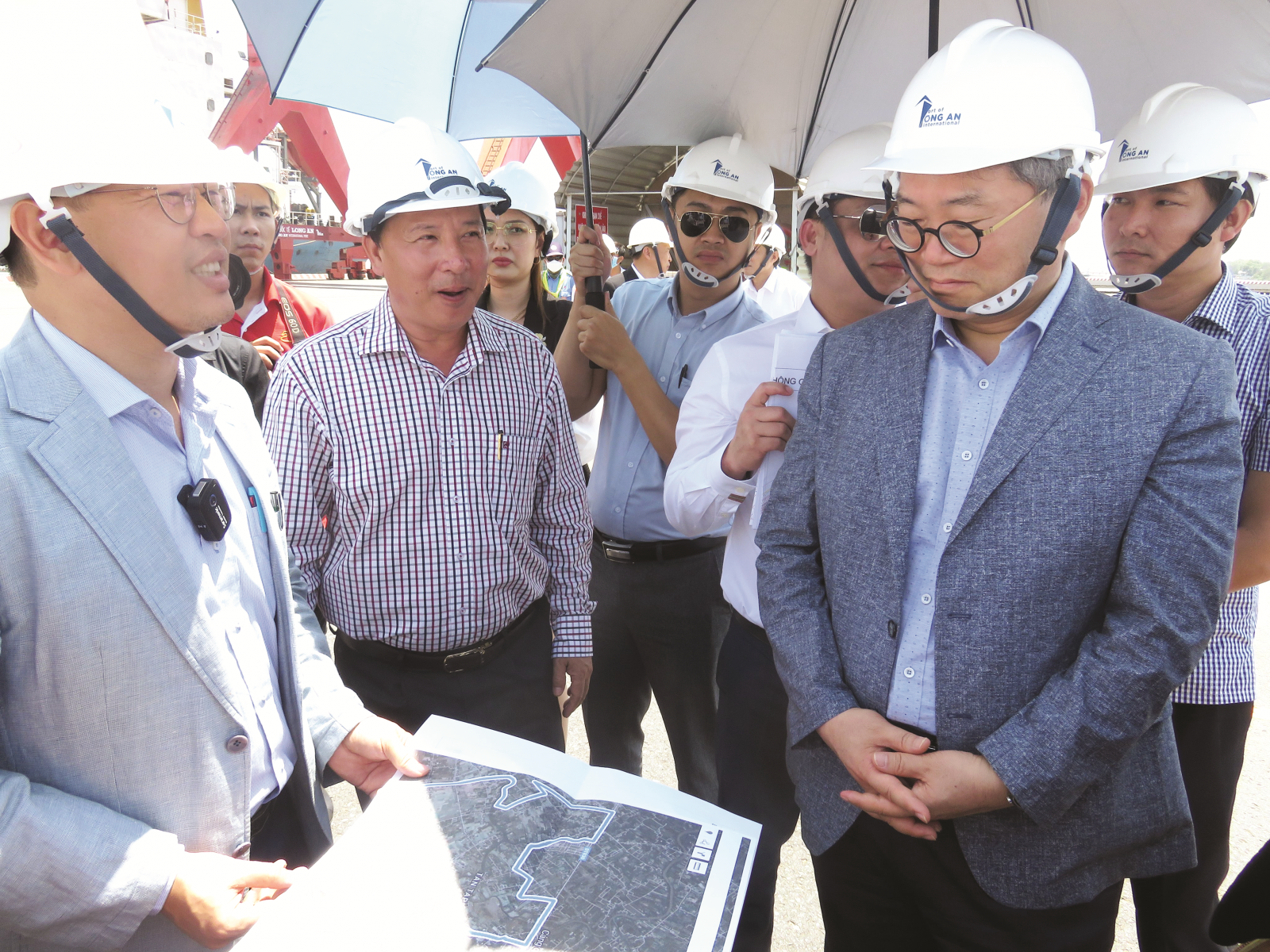 Korean businesses choose Long An to enjoy many incentives
ASG Global Company currently has 1,950 employees with an average salary of 7.5 million VND per person per month. The company specializes in manufacturing backpacks and bags. During the operation, the company invests in modern technology such as automatic fabric cutting machine.
Investment projects from Korea in Long An are increasing, constantly expanding their scale and investment capital. These projects are concentrated mainly in the key industrial development districts: Duc Hoa, Ben Luc, Can Giuoc and Tan An city. In attracting investment, the quick settlement of investment procedures is one of the things that provincial leaders thoroughly grasp and direct to implement. Recently, the province has granted investment certificates to a number of foreign investors within 1 day of receiving complete and valid documents like the project of Lotte Eco Logis Long An Co., Ltd. belong to Lotte Land Co., Ltd (invested by Korea) with the implementation site in Phu An Thanh Industrial Park (An Thanh commune, Ben Luc district), an area of ​​79,142m2 with a phase 1 total investment capital of 306 billion VND.
Willingness to welcome and facilitate
Investment promotion activities abroad are getting more attention recently. Every year, the province organizes many investment promotion delegations in Korea. More and more potential Korean businesses are coming to Long An such as Lotte Foods, Songwol, CJ Agri, Cobilogistics,etc.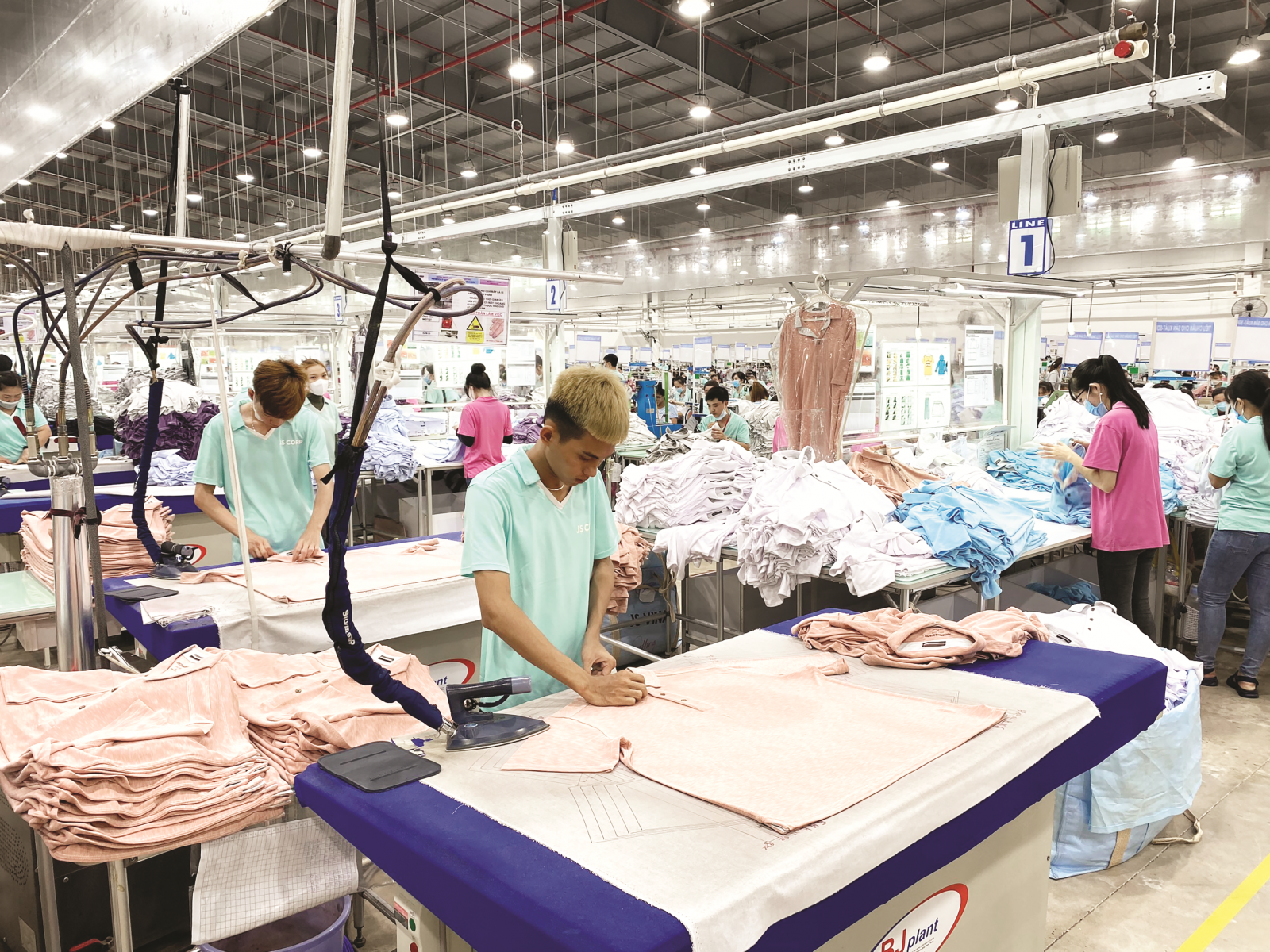 Garment manufacturing and processing is one important fields of Korean enterprises in Long An
Mr. Park Young Ju - Production Director and Vice President of CJ Foods Vietnam, said: "The Kizuna factory (Tan Kim Industrial Park, Can Giuoc town, Can Giuoc district) has been put into operation since January 2022 after nearly 1 year of construction. Total investment capital is 40 million USD, of which construction cost is 20 million USD and production equipment investment cost is 20 million USD. Total construction area is ​​40,000m2 with 4 floors, including factory area, warehouse area, office area, R&D center and food safety center. With high-end production equipment, special testing equipment, automatic packaging lines, continuous mixing system, the factory retort has a production capacity of 31,000 tons per year and plans to invest another 100 million USD to raise production capacity to 60,000 tons in 2025.
In addition, the factory is also equipped with other equipment to prevent accidents and ensure safety for workers. CJ Foods Vietnam Company specializes in producing foods such as kimchi, spring rolls, rice paper, flour spring rolls, mandu, Korean sauce, instant rice, porridge,etc. In addition to Kizuna factory built in Tan Kim Industrial Park (Can Giuoc district), the company also has 3 more factories in other provinces and cities.
Korean enterprises in particular and FDI enterprises in general have been making important contributions to the province's socio-economic development, especially in manufacturing, exporting goods and creating jobs for workers.
In order to convince big investors and strategic investors from other countries, besides maintaining and promoting investment in developing the infrastructure system, the province also continues to perfect the planning work, accelerate the improvement of administrative procedures, form an investment and business environment actively cooperating for development, create transparency and publicity for businesses to access information quickly and conveniently. In addition, investment promotion and attraction are always focused by the province. With the motto "Always accompanies enterprises and considers difficulties of enterprises as of the province", Long An is ready to welcome as well as create the most favorable conditions for investors. /.
With the motto "Always accompanies enterprises and considers difficulties of enterprises as of the province", Long An is ready to welcome as well as create the most favorable conditions for investors.
By An Thuan - Translated by Q. Thien
Source: https://baolongan.vn/doanh-nghiep-han-quoc-dong-hanh-voi-su-phat-trien-cua-dia-phuong-a145821.html