Let collective economy develop stably
In recent years, the collective economy (CE), the core of cooperatives continues to be affirmed as an important economic component in the national economy. However, that result is not satisfied with the potential and there are still many barriers limiting the economic development of this area.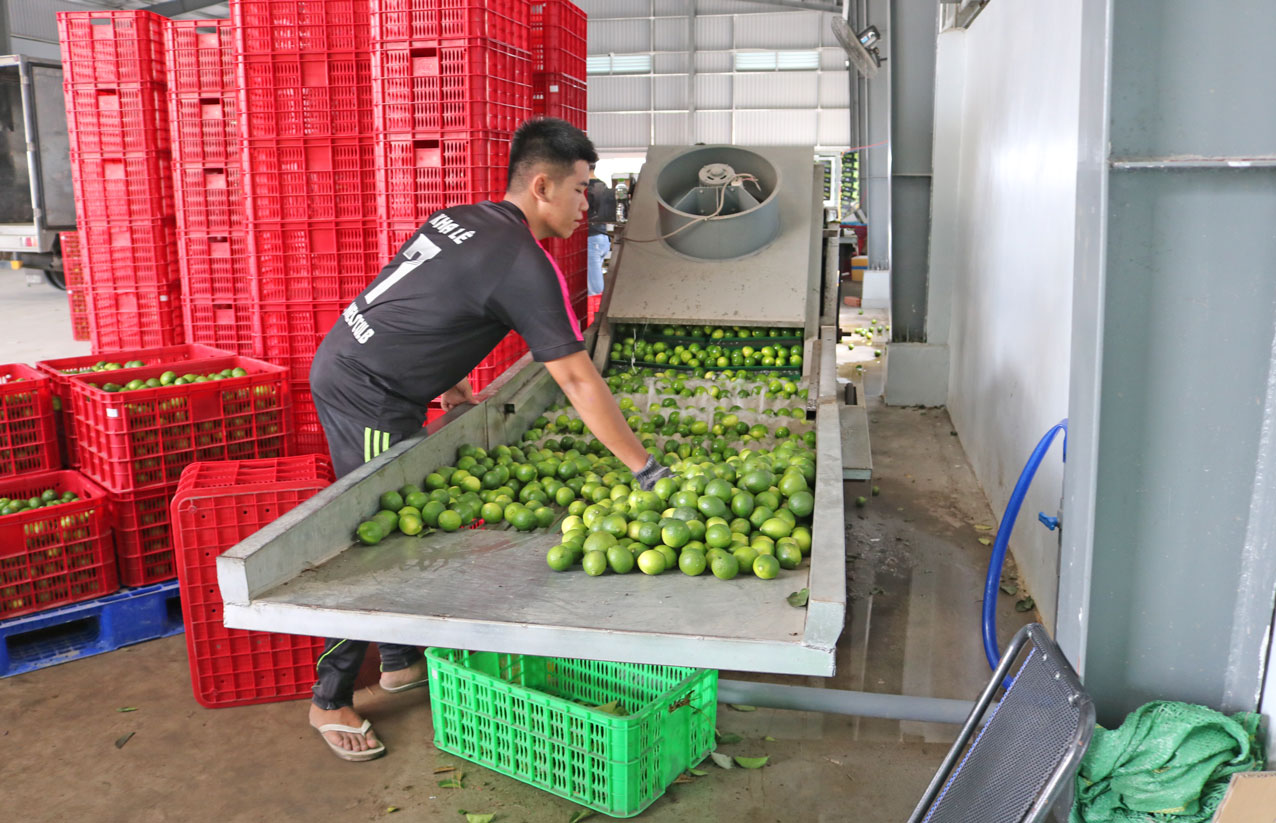 Cooperatives are really in need of supportive policies
Currently, CE with many diversified forms of cooperation, including cooperatives, cooperatives unions and cooperative groups. Developing CE and cooperative is a consistent and through policy of the Party and State. Over the past years, the market economy movement in the province has continued to develop in both quantity and quality, it gradually overcomes the prolonged weakness, many models of market economy and cooperatives have operated effectively, bringing many benefits to membership, contributing to sustainable socio-economic development, building a new-style rural, creating jobs, reducing poverty and ensuring social security. However, the market economy movement in general and cooperatives in particular have always faced many difficulties and challenges up to now.
Director of Go Gon Agricultural Cooperative - Truong Huu Tri shared: "Many cooperatives do not have headquarters, land is rented so it is not stable, the cost is high, it is difficult to compete with other places. Most cooperatives want to have a stable place to actively invest, expand production, long-term production, etc.".
Another difficulty is attracting the staff and members to build the cooperatives. According to statistics, the number of cooperative staff with university and college degrees has increased, but now most of them are old, with limited professional qualifications, they work based on experience. Many people want to leave, but it is not possible to find persons to replace. The planning of long-term staff is still very embarrassing because the agricultural sector is always in trouble, the cooperative income is low, there is no social insurance policy, etc. Over the past years, the number of employees belonging to human resources attraction to work in cooperatives is not much. Therefore, the standardization of the contingent of staff for cooperatives transforming from the model is not satisfactory.
Chairman of the Board of Directors of Huong Vam Co Cooperative (newly established rice paper cooperative in Loc Giang commune, Duc Hoa district) - Nguyen Anh Tuan said: "The lack of business capital is a difficult issues of the majority of cooperatives. Not only cooperatives have changed from the old model to the financial model, but some newly established cooperatives are small-scale with small capital contribution. Credit fund is limited because there is no collateral property. On the other hand, the cooperative is also incapable of setting up loan projects under the new rules".
Applying science and technology, organizing production - consuming products of agricultural cooperatives, supporting the connection between supply and demand, building product brands, and so on over the past time, all levels and sectors are concerned, but the results are very limited.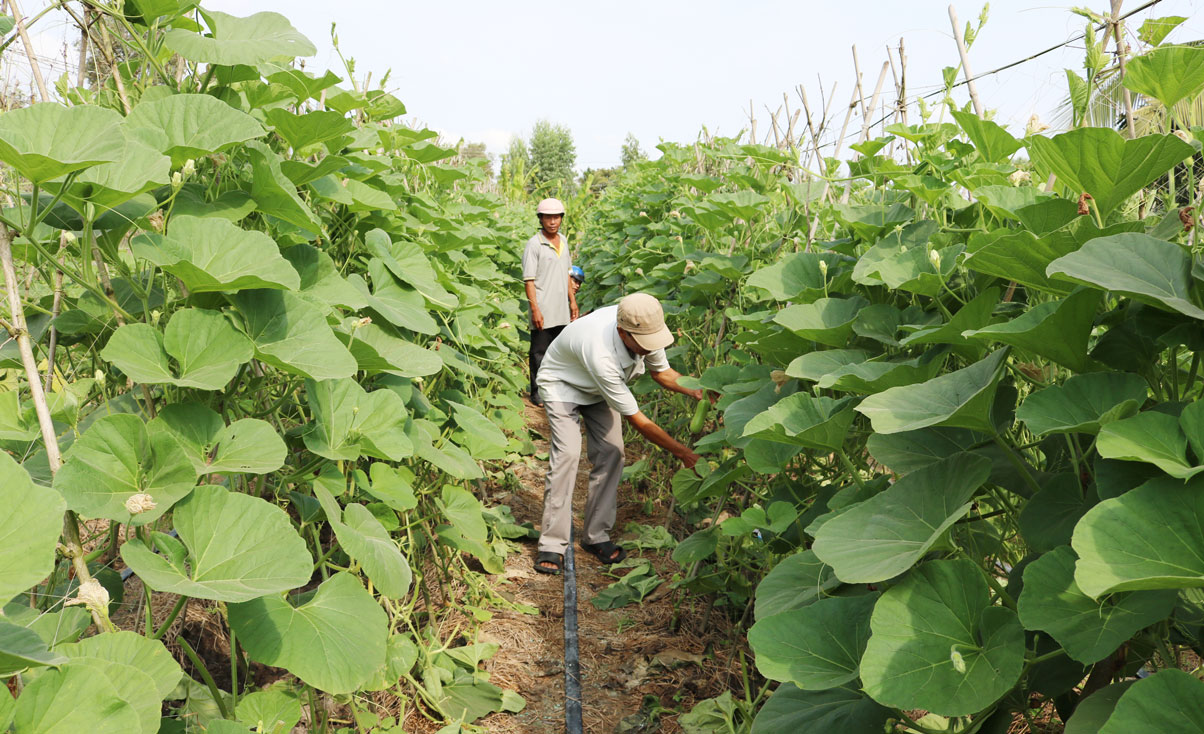 Let the collective economy develop stably
In the period 2020-2025, the province sets a target to organize 100 percent of the cooperatives to re-register and operate under the Law on Cooperatives 2012. Cooperatives that do not comply with the law will dissolve or switch to other forms of organization. Also, the rate of fairly and good cooperatives is increased to over 70 percent at the same time. The problem of linking cooperatives with enterprises and farmers in organizing production associated with processing and selling products for farmers is also considered an important indicator. To achieve the above important objectives, the Provincial Cooperative Union has a plan to review and support the development of cooperative economy in the province; it proposed the Provincial Party Committee and Provincial People's Committee to promulgate supporting policies on land, salary and policies for cooperative staff and mechanisms and policies on applying science and technology, product consumption, etc.
The way to develop CE in agriculture still has many difficulties ahead, it is very necessary to make efforts from the members of the cooperatives and the support of the authorities at all levels.
Currently, the province has 265 cooperatives, including 206 agricultural cooperatives, 23 transport cooperatives, 4 construction cooperatives, 3 trade-service cooperatives, 6 industry - handicraft cooperatives, 4 water and environment cooperatives and 19 People's Credit Funds; in which 25 cooperatives stopped working (3 transport cooperatives, 21 agricultural cooperatives, 1 industry - handicraft cooperative) and specially controlled 1 people's credit fund./.
By Song Hong – Translated by Duc Tam
Source: https://baolongan.vn/de-kinh-te-tap-the-ngay-cang-phat-trien-ben-vung-a108512.html