Long An delegation visits and works with STS Development Group in Korea
Within the framework of the business trip to Korea, Deputy Secretary of Provincial Party Committee, Chairman of Provincial People's Committee - Nguyen Van Ut led the delegation to visit and work with STS Development Group in Seoul, Korea.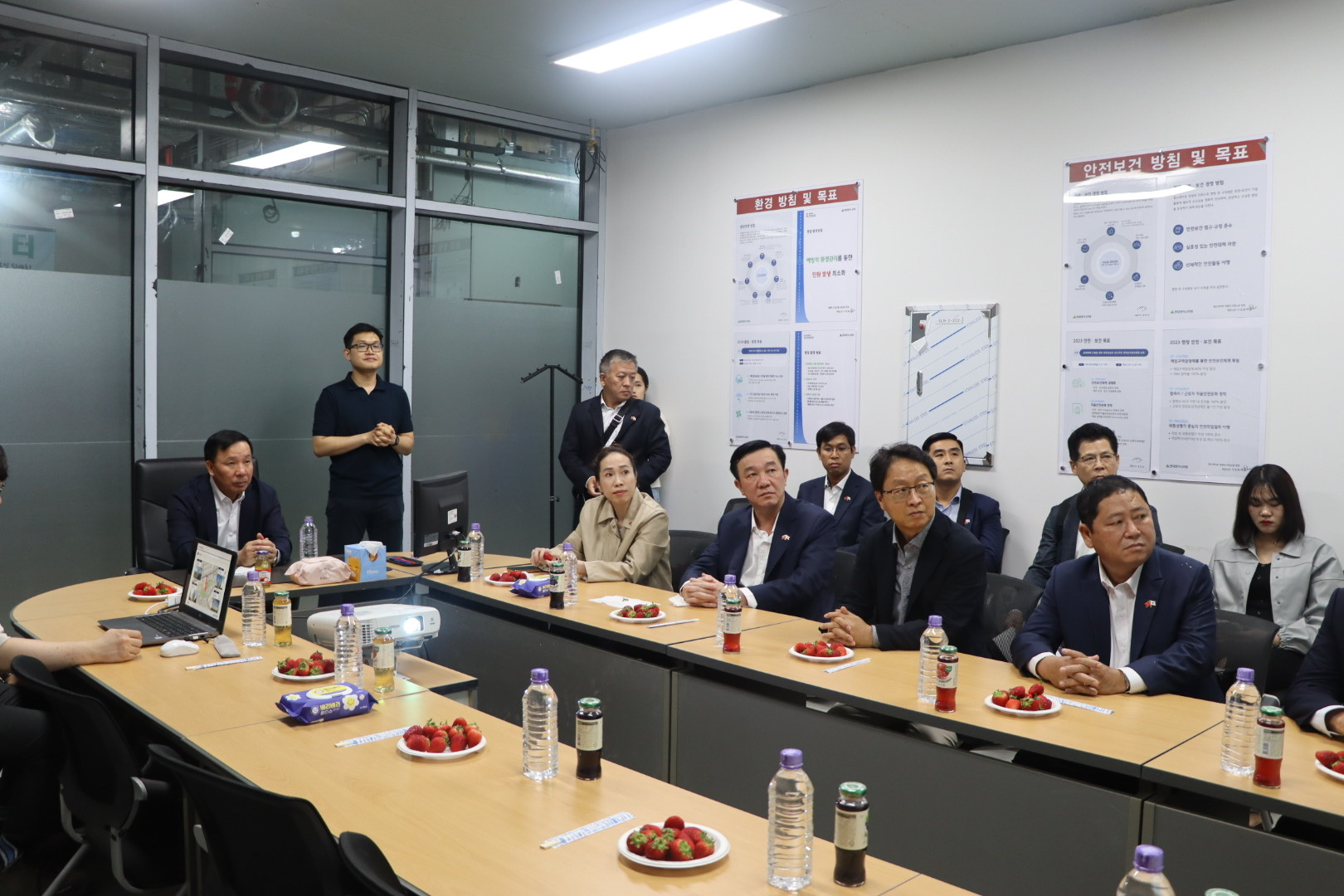 Delegates attending the meeting
At the meeting, STS Development Group introduced an overview of the construction projects of social housing, apartment complex, modern office building with facilities to enhance the living experience of people.
The delegation of Long An province expressed the desire to promote the previously signed memorandums of understanding on developing a urban complex with functions such as golf course, high-class resort villa area, residential area, etc. The resort consists of ecological farm, entertainment area, supermarket, etc. The delegation also listened to the difficulties of STS Development Group in the project implementation. Thereby, provincial leaders can have timely solutions to remove obstacles, creating the most favorable conditions for investors.
In addition, Chairman of STS Development Group - Kim Hyun Suk presented the development orientation of an educational, medical and high-tech valley complex project of about 200 hectares in Long An. This is a modern and advanced multi-function complex including: High-tech science complex, smart eco-city and culture, sports, entertainment area to create a scientific, medical, and comprehensive education platform, helping to attract the high-tech field and nurture high-quality intellectuals. It is expected that the above project will help Long An become a leading destination for large enterprises, creating a spillover effect to attract more investors to the province.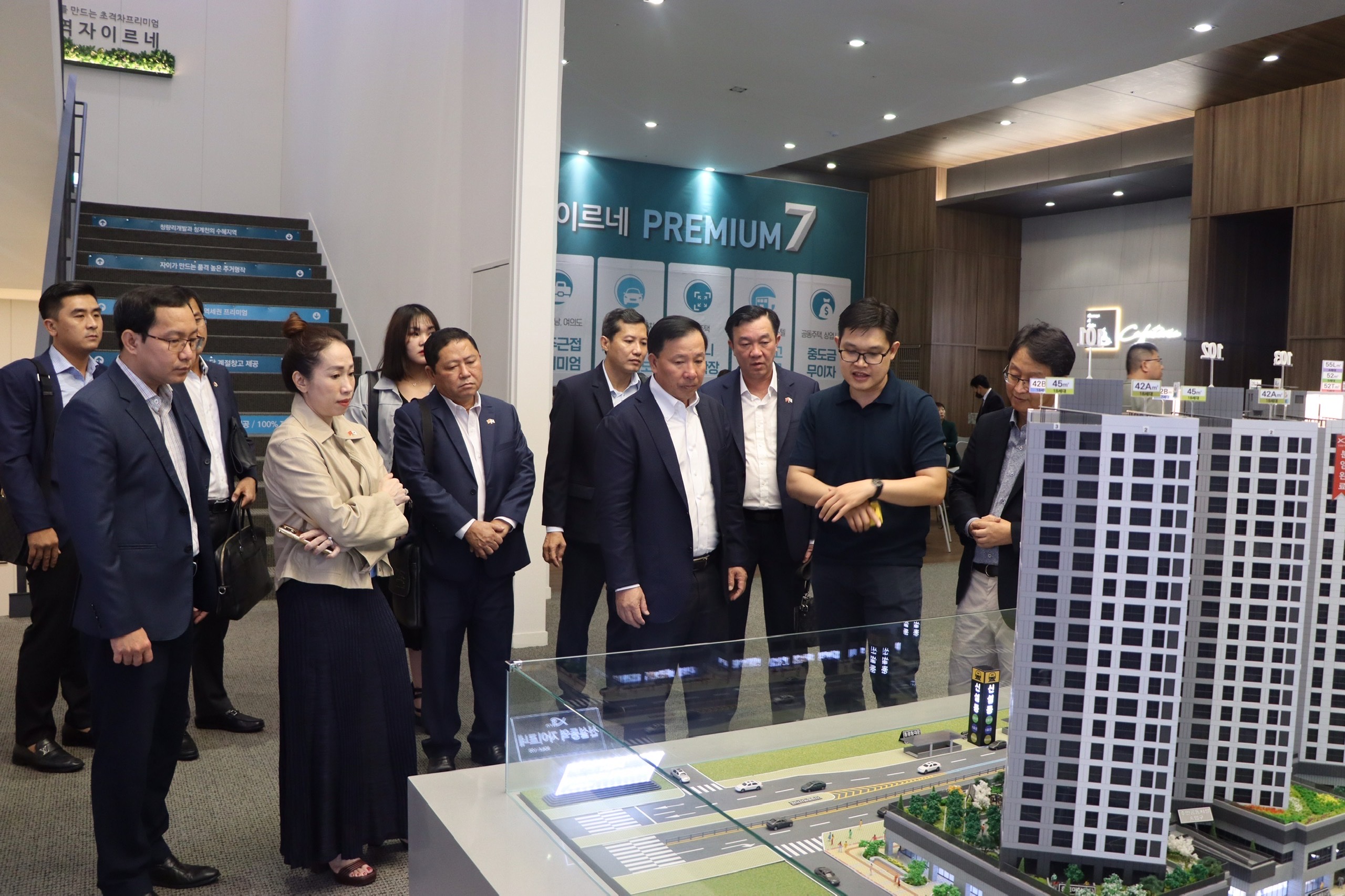 The delegation of Long An province surveys the complex apartment project invested by STS Group in Korea
The provincial delegation also surveyed and learned about modern apartment complex and social housing projects implemented by STS Development Group as an investor in Korea. Thereby, the province can research, orient and apply suitably to local conditions, contributing to the development of social housing in the province.
At the end of the meeting, Deputy Secretary of the Provincial Party Committee, Chairman of the Provincial People's Committee - Nguyen Van Ut highly appreciated the project development orientations of STS Development Group and pledged to best support the group's activities to quickly implement and complete the project./.
By Staffs - Translated by Q. Thien
Source: https://baolongan.vn/doan-cong-tac-tinh-long-an-tham-lam-viec-voi-tap-doan-sts-development-tai-han-quoc-a156139.html