Long An province delegation surveys Pangyo Techno Valley in Korea
On May 26, a delegation of Long An province led by Deputy Secretary of the Provincial Party Committee, Chairman of the Provincial People's Committee - Nguyen Van Ut, visited the Pangyo Techno Valley in Gyeonggi Province, South Korea.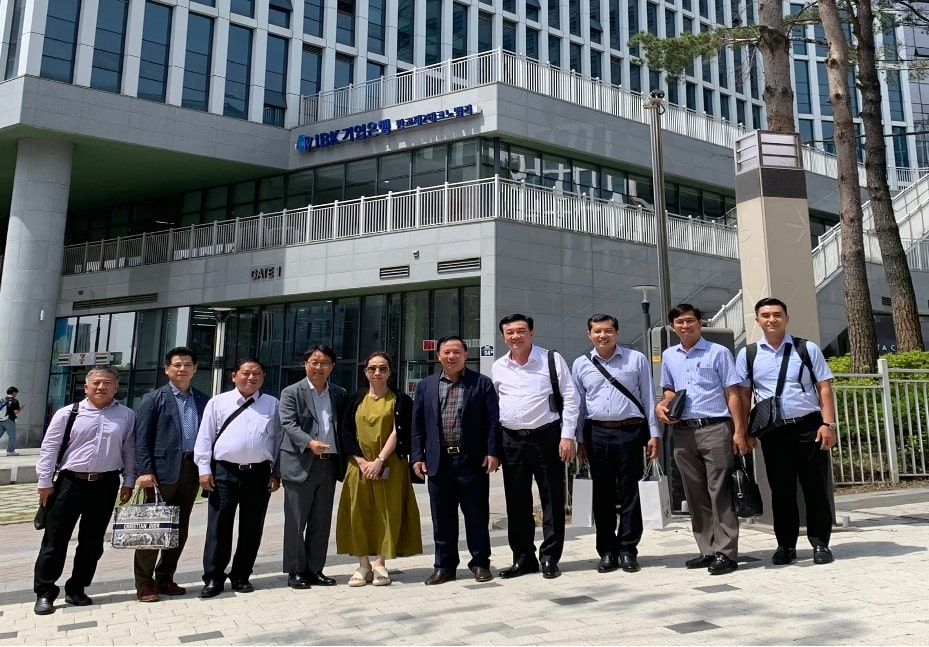 Long An delegation surveys the model of Pangyo Technology Valley
This is one of the activities of Long An delegation to visit, work and connect investment cooperation in Korea from May 24 to 30. This trip aims to strengthen connections and expand cooperation relationships with Korean agencies, organizations and businesses.
In Korea, the provincial delegation will visit and work with large Korean organizations, corporations and enterprises in order to promote the implementation of the Memorandum of Understanding signed between Long An province and other Korean partners; work, exchange, and introduce the province's investment environment to other Korean agencies, businesses and organizations interested and want to invest in Long An.
Pangyo Techno Valley, known as the Silicon Valley of Korea, is a large industrial complex in the North of Seoul, Seongnam city of Gyeonggi province. This complex focuses on developing sectors such as information technology, biotechnology and is the intersection of culture and technology. This is also Korea's largest R&D (Research and Development) innovation cluster based on information technology, invested by the Korean Government with a total amount of about 4.3 billion USD.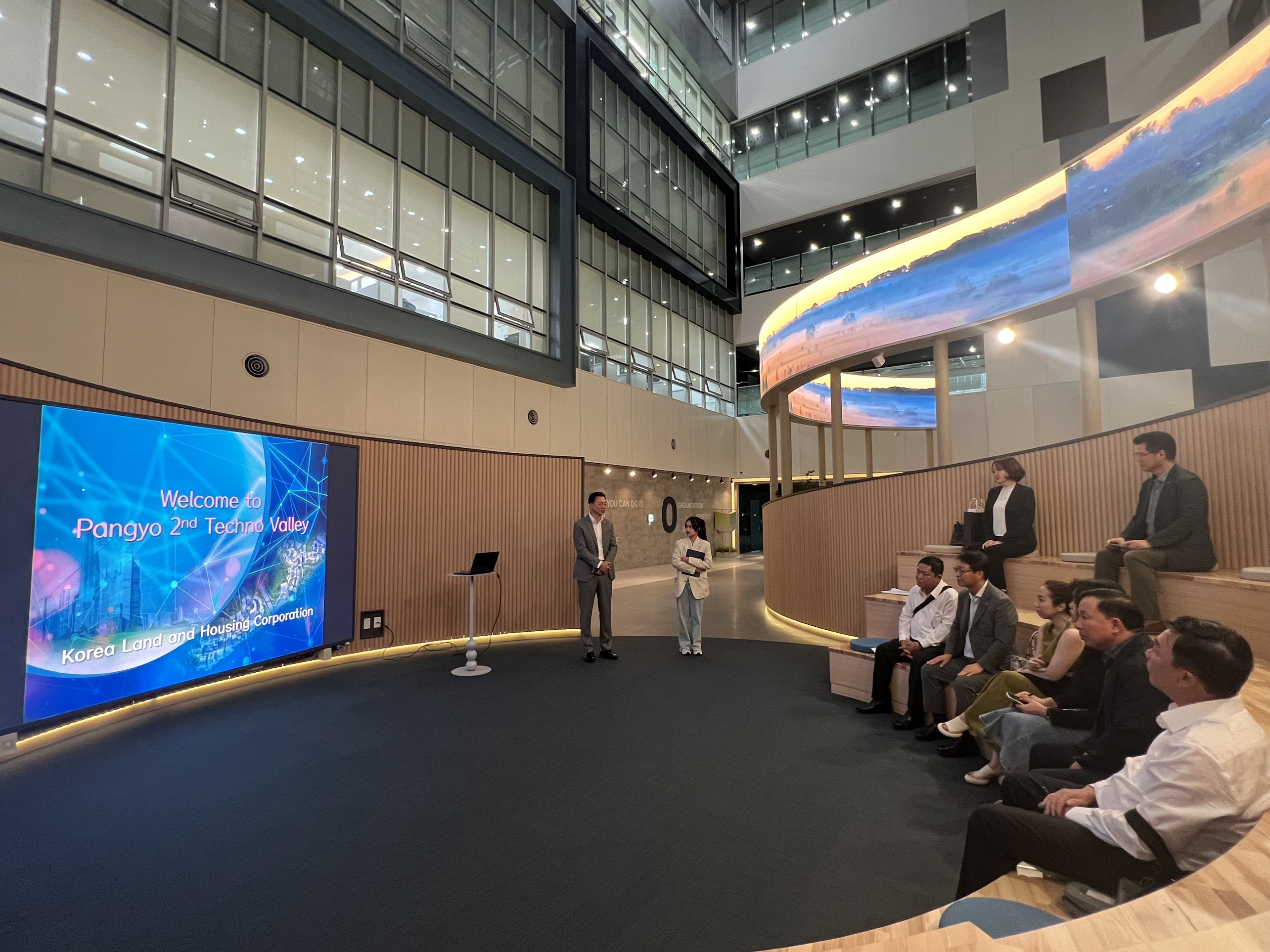 Long An delegation exchanges information about the Pangyo Technology Valley model
Pangyo Techno Valley is a place where startups, small and medium enterprises can exchange information with high-tech research institutes and large global companies. In addition, this is also the headquarters of a series of large corporations such as Kakao, Nexon, SK, AhnLab, etc.
Through the survey, Long An delegation was introduced to useful information for research and application in the locality. At the same time, the delegation also surveyed a number of projects and agencies in the Pangyo Techno Valley such as the Business Support Area, the Housing Area to support start-ups, the Business Incubator. The delegation also worked with leaders of typical businesses operating here, discussing plans to attract investment and form a Intellectual Industrial Urban Area like Pangyo Techno Valley in Long An province.
In the coming time, Long An will focus on researching and proposing mechanisms and policies suitable to local realities in order to attract businesses with potentials in technology, innovation and creativity to promote the rapid and sustainable growth of the province./.
By Staffs - Translated by Q. Thien
Source: https://baolongan.vn/doan-cong-tac-tinh-long-an-khao-sat-thung-lung-cong-nghe-pangyo-techno-valley-tai-han-quoc-a156063.html