Long An faces labor shortage in industrial zones & clusters
In 2017, local enterprises were in need of recruiting 75,000 laborers. Up to now, only 30,000 employees have been recruited. In the coming time, Long An will face a labor shortage.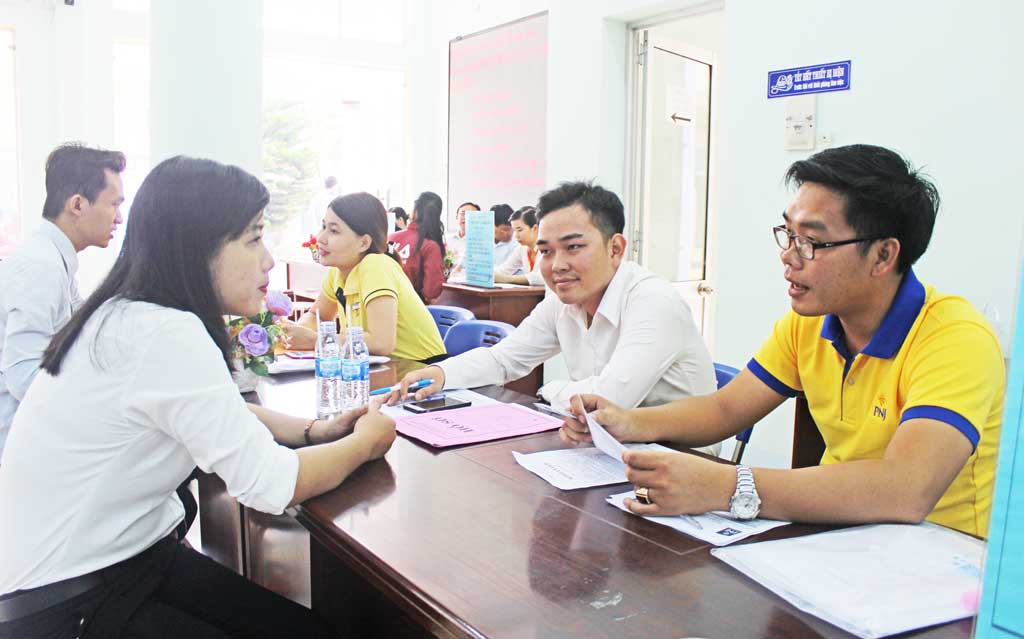 Very few people attended local job transaction session on November 15
According to the division of Labor - Employment under the department of Labor, Invalids and Social Affairs, 9,000 local businesses in 33 industrial zones and clusters said they needed a huge number of unskilled workers.
Around 170 businesses seek skilled and unskilled workers at Long An Employment Service Center per month. In November alone, about 1,400 local labors were recruited although very few people attended local job transaction session on November 15.
"Local businesses have seemed not to attract employees because of the low salaries and satisfied policies. Moreover, laborers in Can Duoc, Can Giuoc and Duc Hoa districts were looking for jobs in HCMC and Binh Duong province", said Director of the provincial Employment Service Center.
In order to solve this problem, relevant agencies and businesses should have long-term solutions to attract local employees.
The provincial Employment Service Center absorbs businesses with the recruitment demand of skilled and unskilled laborers in the sectors of garment-textile, leather-shoes, mechanical engineering, industrial electricity…
Till November in 2017, 5,370 employees looked for jobs via the center. Besides, the labor, invalid and social Affairs sector helped solve jobs for 30,071 laborers, accounting for 100.24 percent of its yearly plan; cut unemployment rate in the province of 3.5 percent./.
By Le Ngoc - Translated by Pham Ngan