Long An focuses on site clearance, creates clean land fund to attract investment
Over the past time, Long An has focused on many solutions to attract investment and receive many projects on industry, resident, urban and infrastructure. In 2019, the Provincial Party Committee and Provincial Party Standing Committee determine that the work of compensation, site clearance and resettlement is a key task, playing an important role and contributing to economic, cultural and social development, ensuring the provincial defense and security.
Under the direction of the Provincial Party Committee, People's Committee of Long An province, a number of provincial departments and branches coordinate with key localities to develop industries to carry out compensation and site clearance, and create clean land fund for investors to implement projects in the province.
Focusing on site clearance
Long An has 31 industrial parks (IPs) supplemented by the Prime Minister in the planning for development of Vietnam's IPs by 2020, with a total area of 11,391 hectares, of which 16 IPs are operating in an area of 3,862 hectares and 15 IPs with an area of 7,529 hectares have not come into operation yet.
For industrial clusters (ICs), the province has 62 ICs by 2020, with a total area of 3,106 hectares, of which 54 ICs with an area of 2,743 hectares had investors; 8 ICs with an area of 363 hectares are being undergone establishment procedures.
Thus, if IPs and ICs are included, the province still has over 8,000 hectares of land for industrial development planning which are undergoing site clearance and infrastructure investment.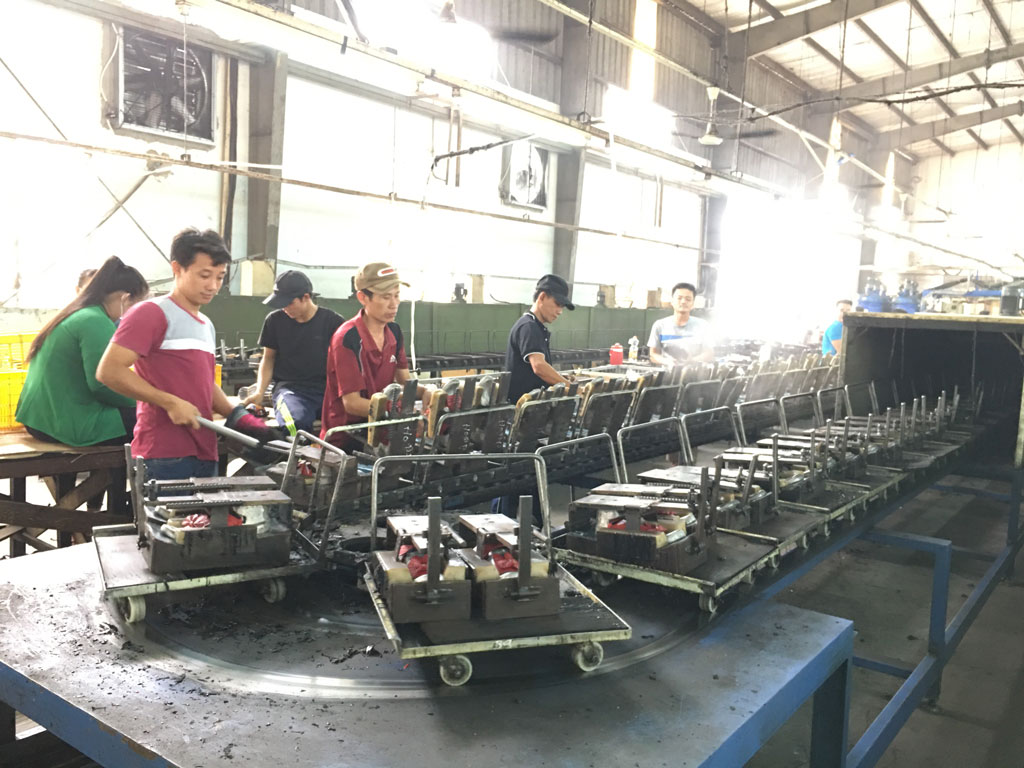 Attracting good investment, creating good conditions for investors and enterprises in production and business activities will help the province to grow sustainably.
In 2019, Long An aims to have at least 3 IPs and 3 ICs to be put into plans for implementation and operation. The province is focusing on compensation and site clearance to allocate land to investors to implement big projects. The provincial economic zone authorities assigns responsibilities to each department in implementing and coordinating and urging investors to urgently build technical infrastructure and be eligible to receive the project timely.
Actively supporting investors
In 2019, the Provincial Party Committee and People's Committee directed the departments, branches and district-level People's Committees to concentrate on site clearance and continue to invest in infrastructure of IPs and ICs to have more land for lease to meet the demand for land lease of big projects.
Can Giuoc is one of the key districts for industrial development, is planned 7 IPs and 8 ICs with an area of over 1,096 hectares. Currently, the district has 3 IPs completed site clearance, with an area of over 333 hectares, 3 IPs and 2 ICs under site clearance, with an area of about 370 hectares.
Long Hau 3 IP has an area of about 124 hectares and is invested by Long Hau Joint Stock Company as one of the selected IPs, striving to complete the infrastructure and put into operation in 2019. Up to now, over 71 percent of the total area of the project is being carried out by leveling investors, deploying the infrastructure to be eligible for operation in 2019.
Phuoc Dong Bridge Harbour IP is one of the IPs and ICs planned to develop industry in Can Duoc district. Accordingly, the planned area of the IP is 143 hectares, up to now, compensation and site clearance account for 141 hectares. Investors have leveled 80% of the land acquisition area and urgently implemented the infrastructure.
Accordingly, this IP is carrying out the construction of all roads and completing 70% of the workload of installing rainy water and sewerage in the whole area. It is expected to be completed and willing to receive the investors. In addition to construction of infrastructure, the investor of Phuoc Dong Bridge Harbour IP also signed contracts with other units to construct a wastewater treatment plant, provide clean water and electricity.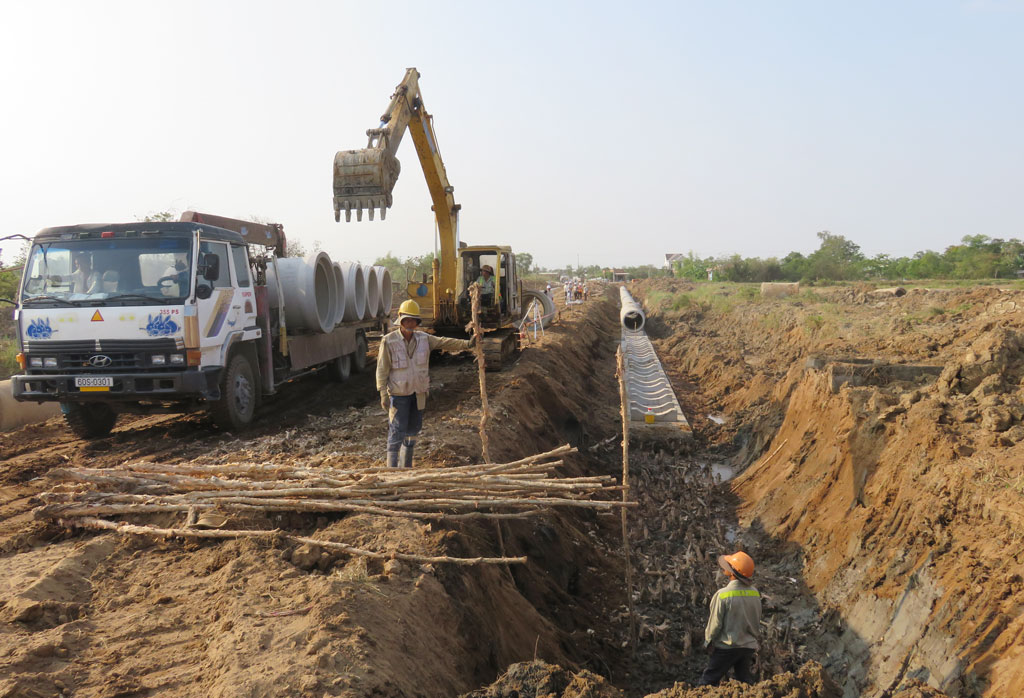 Phuoc Dong Bridge Harbour IP is implementing infrastructure construction
In addition to Long Hau 3 IP, Phuoc Dong Bridge Harbour IP, some other IPs and ICs such as Southeast Asia, Huu Thanh, Viet Phat, DNN-Tan Phu, Sao Vang, Vissan, Vinh Khang which are also in the process of infrastructure construction to strive to put into operation and attract investment in 2019.
The People's Committees of districts and provincial sectors are focusing on implementing site clearance. Simultaneously, the province is carrying out procedures to change the land use purpose apply for the Prime Minister's policy of.
District-level People's Committees, sectors and investors need to focus on land procedures; focusing on solving difficulties and obstacles, shortening the time to set up procedures for early allocation and lease of land for investors to implement the project to help the province to develop its economy in a sustainable way./.
By Gia Han – Translated by Duc Tam
Source: http://baolongan.vn/tap-trung-giai-phong-mat-bang-tao-quy-dat-sach-de-thu-hut-dau-tu-a73843.html