Long An has 91 good secondary teachers
The Department of Education and Training of the Mekong Delta province of Long An announced the achievements in teaching of 91 secondary teachers.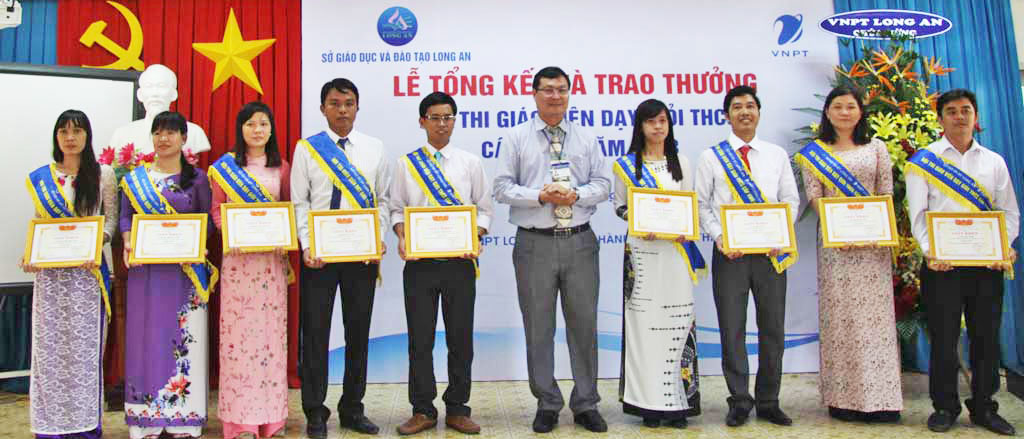 At the ceremony
The provincial contest of teaching skills attracted 163 competent secondary teachers. The teachers participated in two different rounds and were offered a choice of various subject areas to teach including Math, Chemistry, Physics, Biology, Literature, History, Geography, English, Technology, Civic Education, Informatics, Physical Education, Music and Fine Arts.
In the end, the title of good secondary teacher was conferred on 91 contestants. Particularly, 9 teachers won first prizes, 24 teachers earned second prizes and 35 teachers grabbed third prizes.
The Director of Department of Education and Training Nguyen Thanh Tiep appreciated highly the teachers' efforts who post excellent teaching methods and are able to effectively apply educational technology, making best use of teaching equipment in their teaching periods.
Besides, he believed that the contest would have ripple effect on localities, schools, and contribute to the promotion of the teach well - study well movement hoping that the well-designed teaching periods in the contest would be applied in classes so as to improve the quality of education./.
By Ngoc Thach - Translated by Pham Ngan