Long An: Lemon trees and shrimp will be applied high technology
On September 10, the Long An People's Committee held an online conference "Reviewing 4 years of implementing the project on hi-tech agricultural development associated with agricultural restructuring" presided by the Vice Chairman of the Provincial People's Committee - Pham Van Canh.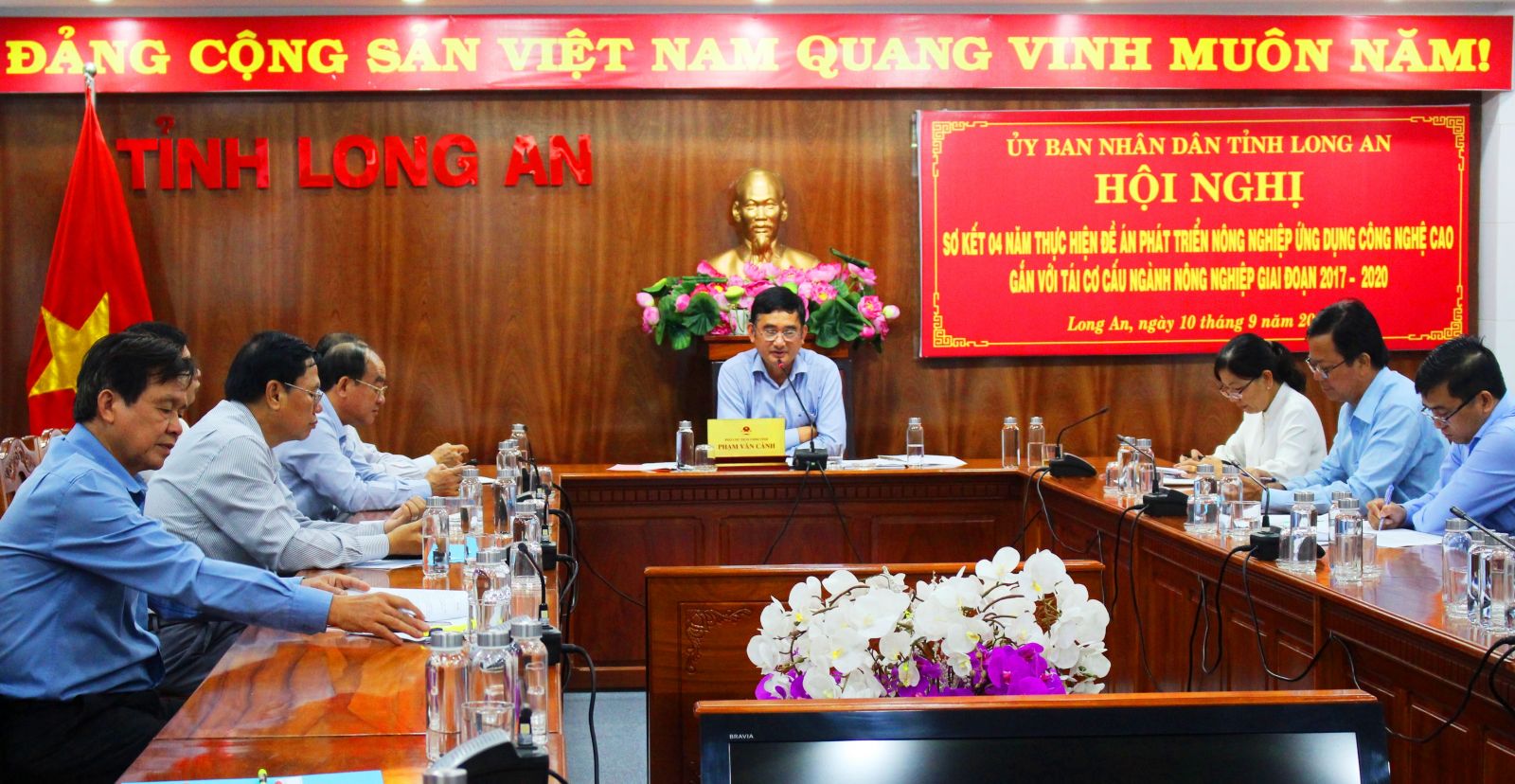 According to Vice Chairman of the Provincial People's Committee - Pham Van Canh, the province will continue to implement the project in period 2021 – 2025, in which the area is expanded and lemon trees and shrimp are applied
The project is a breakthrough program to implement the Resolution of the Xth Provincial Party Congress to build a model of agricultural production that is comprehensively developed in the direction of large commodity production, high competitiveness and friendliness with the environment and climate change adaptation to meet the development requirements of agricultural and rural industrialization and modernization, and increase farmers' income.
After 4 years of implementation with a total development investment capital (public investment) arranged for hi-tech agricultural works more than 19.8 billion VND, up to now, the whole province has 22,320.8 hectares of rice applying high technology, of which 11,411 hectares synchronously applied mechanization and advanced techniques, with 100 percent of the area using high quality seeds, reaching the certified standards with the amount of seeds 80-100 kilos per hectare.
About vegetables, there are about 2,092.5 hectares applying high technology in production, the province has built 8 safe vegetable chains in the vegetable production areas applying high technology. Dragon fruit tree is currently 2,082.05 hectares, reaching 104.1 percent of the plan. Compared with rice, vegetables and dragon fruits, the implementation of applying high technology in breeding beef cattle has met many difficulties, 2 pilot cooperatives and 16 cooperative groups have been built and 10 typical models of applying high technology in breeding beef cattle have been established.
High-tech agricultural production is a breakthrough program with many effects
At the conference, Vice Chairman of the Provincial People's Committee - Pham Van Canh said: "To implement the project effectively in terms of quality, the branches and localities need to focus on strengthening and developing complexes cooperatives, producing in the direction of commodity value chains and towards the development of organic agriculture for domestic consumption and export in the coming time.
Strengthening mobilization and calling for leading enterprises to invest in the field of agriculture, forestry and fishery, production and processing stages, promoting to develop agriculture and rural areas. Guiding and supporting some businesses that have the demand to invest in the field of agricultural production and processing of agricultural products to attract investment in this area, especially businesses implementing the chains of production, processing and consumption".
In the period of 2021 - 2025, the province will continue to implement the project, in which expanding the area and implementing crops, including 60,200 hectares of rice, 6,000 hectares of dragon fruits, 3,000 hectares of lemon trees; maintaining 2,000 hectares of vegetables applying high technology; 100 hectares of shrimp and beef cattle (building 1 site to supply high quality cows; building a closed model from production - slaughter, consumption to organic fertilizer production; improving seed quality, supporting artificial insemination with new varieties 3B, Bradman, Bred Angus, and so on for more than 50 percent of the total breeding cows in the province)./.
By Huynh Phong – Translated by Duc Tam
Source: http://baolongan.vn/long-an-se-ung-dung-cong-nghe-cao-tren-cay-chanh-va-con-tom-a102128.html