Long An People's Council holds its 19th meeting on April 13
In order to consider and decide some important and urgent issues according to its authority, Long An People's Council, session IX, term 2016 - 2021, holds the 19th meeting (an abnormal meeting) today (April 13).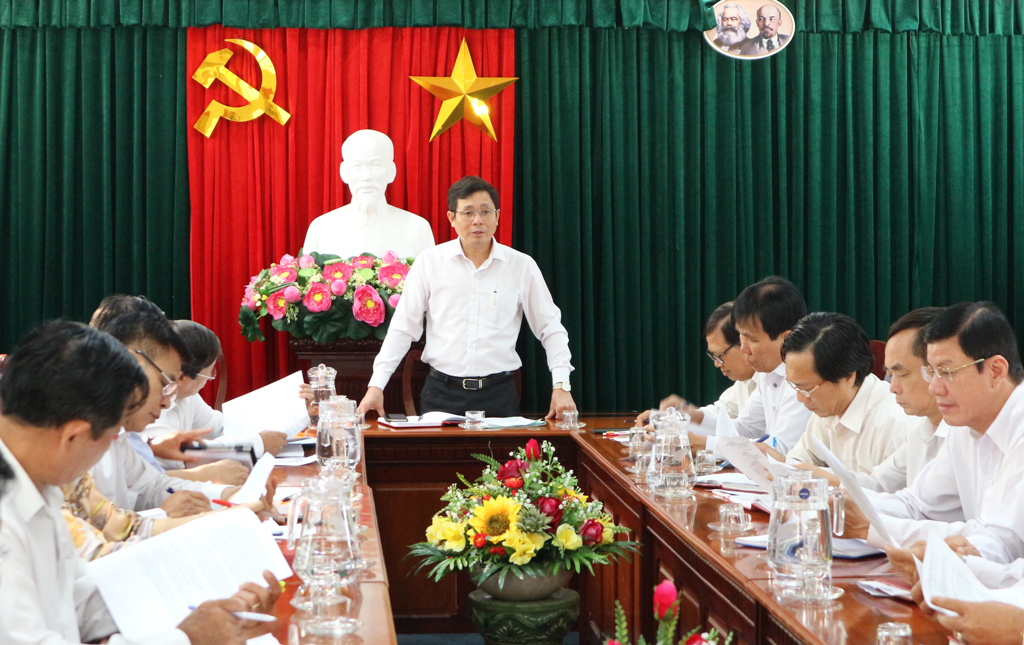 Previously, in March 2020, the Standing Committee of Long An People's Council met with delegate teams to prepare for the 19th meeting
Due to Covid-19 epidemic, the 19th meeting will take place in the form of online connection with 15 districts, towns and cities. It is expected that the provincial People's Council will consider and approve 25 resolutions. In particular, there is a resolution on allocating plans for isolation beds and sickbeds at health facilities to prevent acute respiratory infections caused by new strains of Corona virus (Covid-19).
According to the plan, the provincial People's Committee will submit to the provincial People's Council proposals to issue resolutions on: updating the list of land use planning to 2020 and the land use plan for the last period (2016 - 2020) of the province; approving the investment guidelines of the project to expand border residential lines; allocating the plan of public investment capital in 2020 from salary reform source; approving and adjusting the investment policy of Tan Tap - Long Hau - Highway 50 - Long An Port project.
Besides, the provincial People's Council also discussed the addition of the project list to change the purpose of rice cultivation land to other purposes and the list of projects requiring land acquisition in 2020 of the province; adjust investment policy of Can Giuoc river bank erosion treatment project; investment policy of embankment of Dong Thanh townlet, Duc Hue district; investment policy of Bao Dinh river embankment (from Vanh Dai canal to Vo Van Mon street); etc./.
By An Ky - Translated by Duc Tam
Source: http://baolongan.vn/ngay-13-4-hdnd-tinh-long-an-se-to-chuc-ky-hop-thu-19-a93491.html