Long An strives to find new products for tourism
Rural tourism focusing on health care is a trend that many tourists are interested in. Trips with peaceful, fresh destinations combining healthy experiences, activities and cuisine are what Long An tourism industry is striving to with the expectation of bringing out new attractive products for tourism of the province.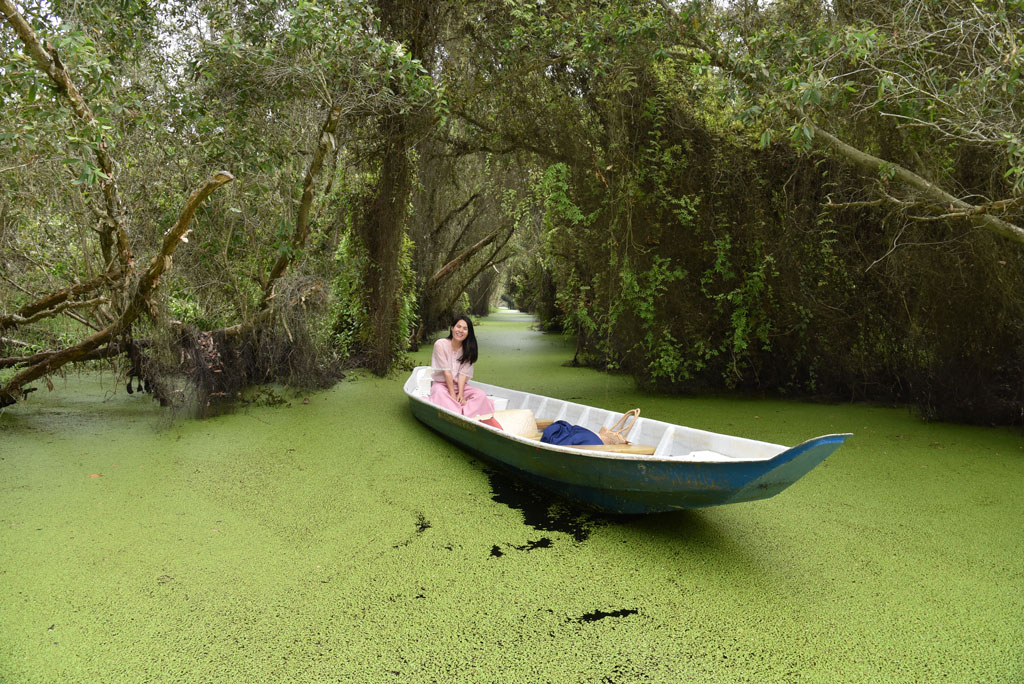 The peaceful Dong Thap Muoi Melaleuca forest (Photo by Provincial Tourism Promotion Information Center)
A familiar yet refreshing journey
In early May, Tourism Promotion Information Center organized a health tourism survey on the Vam River. The itinerary is designed for 2 days and 1 night with destinations in Tan Tru, Can Duoc and Can Giuoc districts. The highlight of this survey is finding new features from seemingly familiar locations. Vam Nhut Tao relic site is no longer strange to tourists inside and outside the province. However, most of the tours consider this as a stopover. During the health tour, Vam Nhut Tao relic site was chosen as the lunch spot.
With the advantage of a large, airy area with a strong river breeze, Vam Nhut Tao becomes an ideal place for visitors to both eat, rest, and feel the peace and relaxation of the countryside. Without visiting the familiar places such as the House of Hundred Pillars or the fortress of Rach Cat, the health tourism journey takes visitors to a homestay in the middle of Long Huu Island (Long Huu Tay commune, Can Duoc district), the only place in Vietnam surrounded by 3 big rivers: Vam Co Dong, Vam Co Tay, Can Giuoc and Nuoc Man canal. The air and sea breeze are filtered by the mangrove forest, giving Long Huu Island unmistakable characteristics.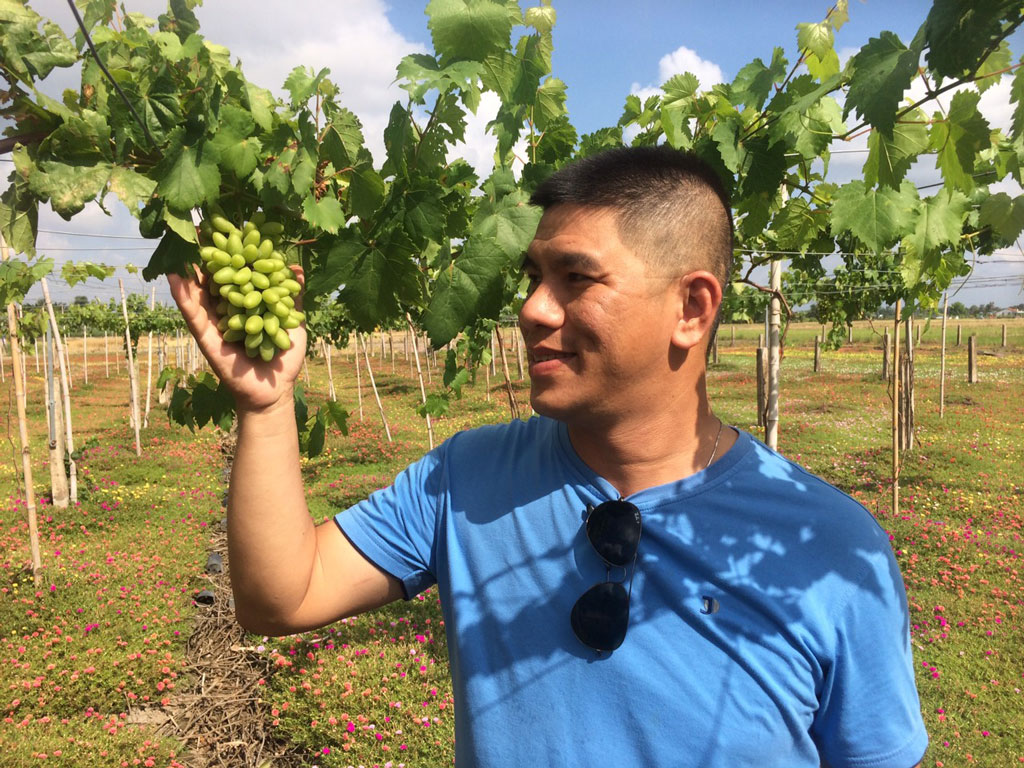 Many new destinations are surveyed to build a rural tour in Long An (In the photo: Tourists visit the vineyard in Tan Tru)
The purpose of the journey is to build a tourism product that takes care of health, uses clean and safe food, combines physical and sports activities, medical examination and treatment by nature-based methods. Each dish and drink served during the trip is delicious and healthy.
A safe shopping experience
As changes in climate and living environment are putting pressure on people's lives day by day, health tourism is gradually becoming a trend of interest and preference. Idyllic experiences in peaceful, cool and refreshing countryside, enjoying rustic dishes, made from safe and healthy ingredients are preferred by many people. Capturing that trend, during the survey, health care activities such as boating, massage therapy,etc are included as a highlight to help visitors relax and feel comfortable.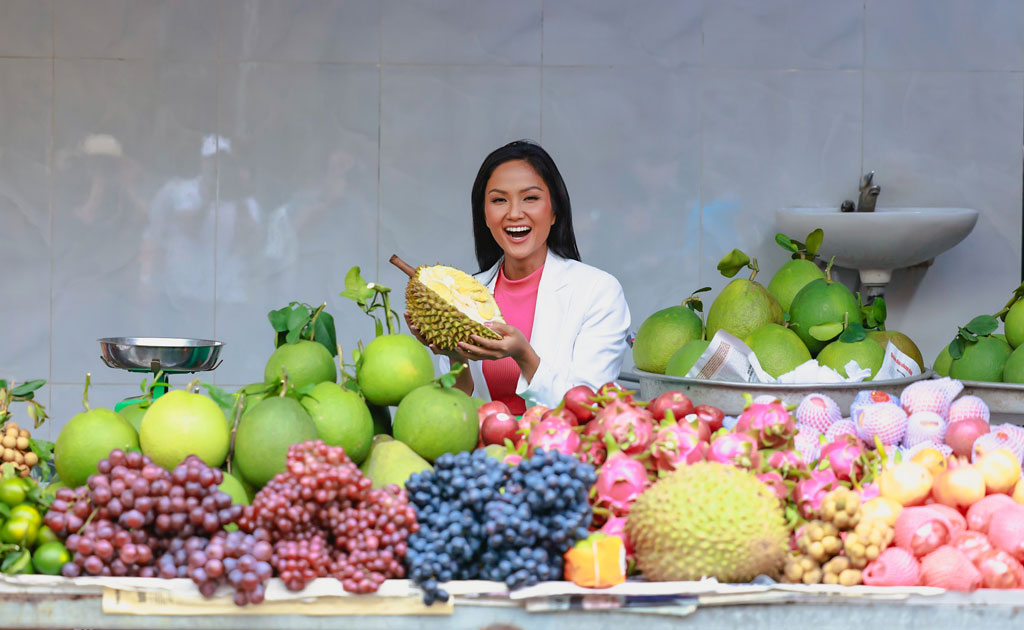 Cuisine is one of the key points in rural tourism products focusing on health care (Photo by Provincial Tourism Promotion Information Center)
In addition, the places to visit and shop during the journey are also the OCOP standard product manufacturers of the province. Choosing to buy specific, quality products that are good for health and the environment, directly visiting the factory, learning about raw materials, product manufacturing process from preliminary processing to finished products are the highlights that makes the trip more interesting and attractive and at the same time, creating trust for visitors. Bringing visitors to manufacturers producing OCOP products also helps them easily promote their products and earn more revenue from tourism development activities.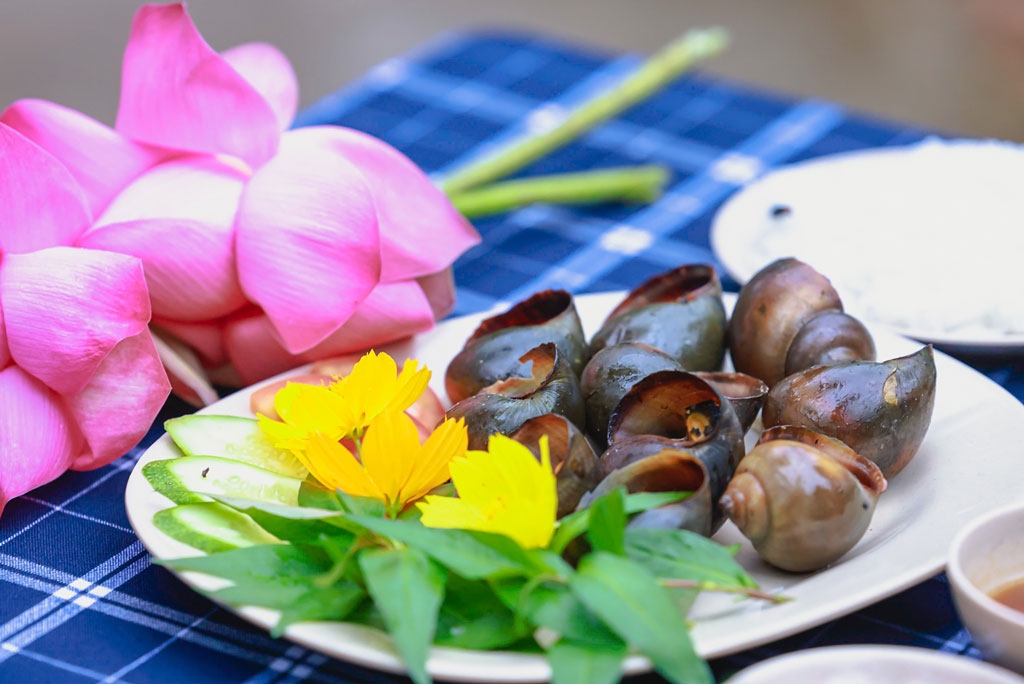 Director of Mien Tay Xanh Production Co. Ltd - Bui Thanh Duoc said: "During the recent survey, the delegation of the Provincial Tourism Promotion Information Center and experts surveyed at our company. It is a very suitable activity us, since we specialize in producing green and good products for the environment. In addition to welcoming visitors and selling products, we also have an area to display and sell other OCOP products of the province. Thanks to the support from the province's branches, the display activities to welcome guests were implemented quickly. Up to now, Mien Tay Xanh is ready to welcome both groups and individuals of tourist to visit, experience and shop.
High expectation on new products
According to the Provincial Tourism Promotion Information Center, they are currently organizing 2 survey trips in the area of Dong Thap Muoi and lower region. In the near future, the Center will have one more survey trip before organizing a workshop to give suggestions and experiences. The survey programs are built based on the culinary characteristics of the Mekong Delta region and the characteristics of Long An cuisine, routes, points, seasonal specialties, herbs, and climate of each region in the province. It is expected that, after the survey program, depending on the specific conditions of each locality, income and visitor needs, the Provincial Tourism Promotion Information Center will develop health care tours suitable for each segment of visitors. A set of rural tourism products focusing on health care will be launched by the end of 2023.
Recently, rural tourism has received the attention of many tourists, especially foreign tourists. The search for new rural tourism products based on the customs and living habits of indigenous people and the advantages of historical sites and landscapes of each district, town and city is an opportunity for the localities to promote their strengths and work together to create a unique feature for tourism in the province./.
By Que Lam - Translated by Q. Thien
Source: https://baolongan.vn/long-an-no-luc-tim-san-pham-moi-cho-du-lich-a156015.html