Long An takes action to prevent African swine fever
Vice Chairman of Long An Provincial People's Committee - Pham Van Canh chaired the conference to implement urgent measures with the aim of preventing African swine fever in the province on March 5.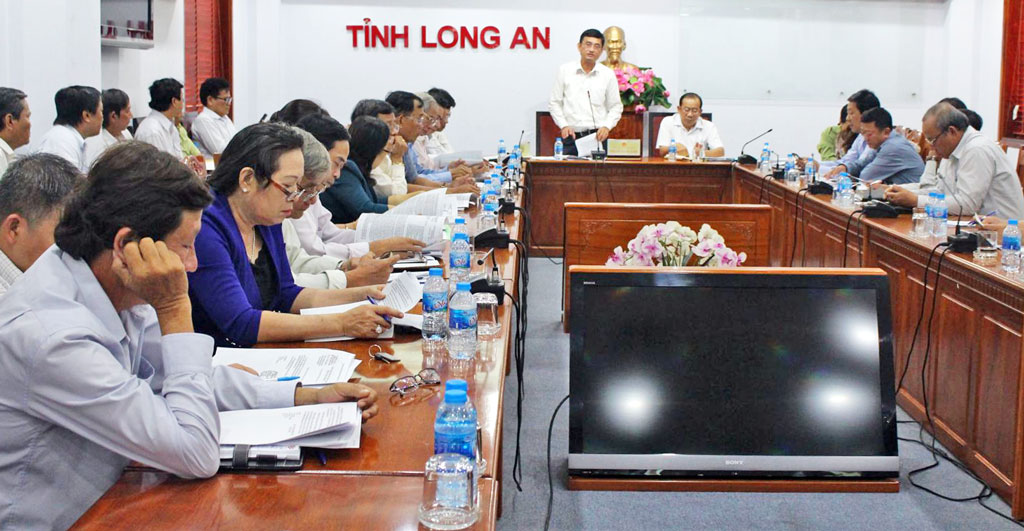 Long An takes action to prevent African swine fever
Up to March 3, there are 7 provinces and cities in the Northern region reporting the presence of African swine fever. Long An is one of the Southern provinces with a very high risk of infection.
According to Deputy Director of Department of Agriculture and Rural Development - Dinh Thi Phuong Khanh, the province is at risk of African swine fever infection. This is attributed to the transport of numerous pigs from the North to the South as Long An is the gateway to Mekong Delta's provinces. In addition, Long An has 42 slaughterhouses, 11 animal collection places. The number of slaughtered pigs supplied to HCMC market is more than 2,500 per day. Trade activities of border residents between Vietnam and Cambodia are also one of the risks of disease outbreaks.
Vice Chairman of the Provincial People's Committee - Pham Van Canh asked localities' authorities to urgently implement Directive 04/CT-TTg of the Prime Minister, strictly monitor the situation of domestic epidemic to prevent the disease in Long An.
At the same time, Long An establishes temporary quarantine stations, strictly controls pigs and pig products in and out of the province 24 hours a day and arranges forces to control the transport of pigs. Besides, hard punishment is meted out to activities of trading and transporting pigs and pig products without clear origins or below standards in veterinary hygiene and food safety.
In addition, there should be a heavy focus on the promotion of propaganda campaigns amongst farmers. This includes the tasks of cleaning cages, means of transport and breeding tools regularly. Moreover, it is also vital to strengthen activities of inspection and supervision of diseases, promptly detect, isolate and take samples of sick and suspected sick pigs. Last but not least, when the disease occurs, farmers must immediately report to the veterinary and local authorities./.
By Hai Phong - Translated by Pham Ngan
Source: http://baolongan.vn/long-an-trien-khai-phong-chong-benh-dich-ta-lon-chau-phi-a71687.html