Long An tightens food safety, hygiene controls
Chairman of Long An Provincial People's Committee, Head of the provincial interdisciplinary Steering Committee on food hygiene and safety - Tran Van Can chaired the summarizing conference of 2018, implemented tasks and Action Month for Food Safety 2019.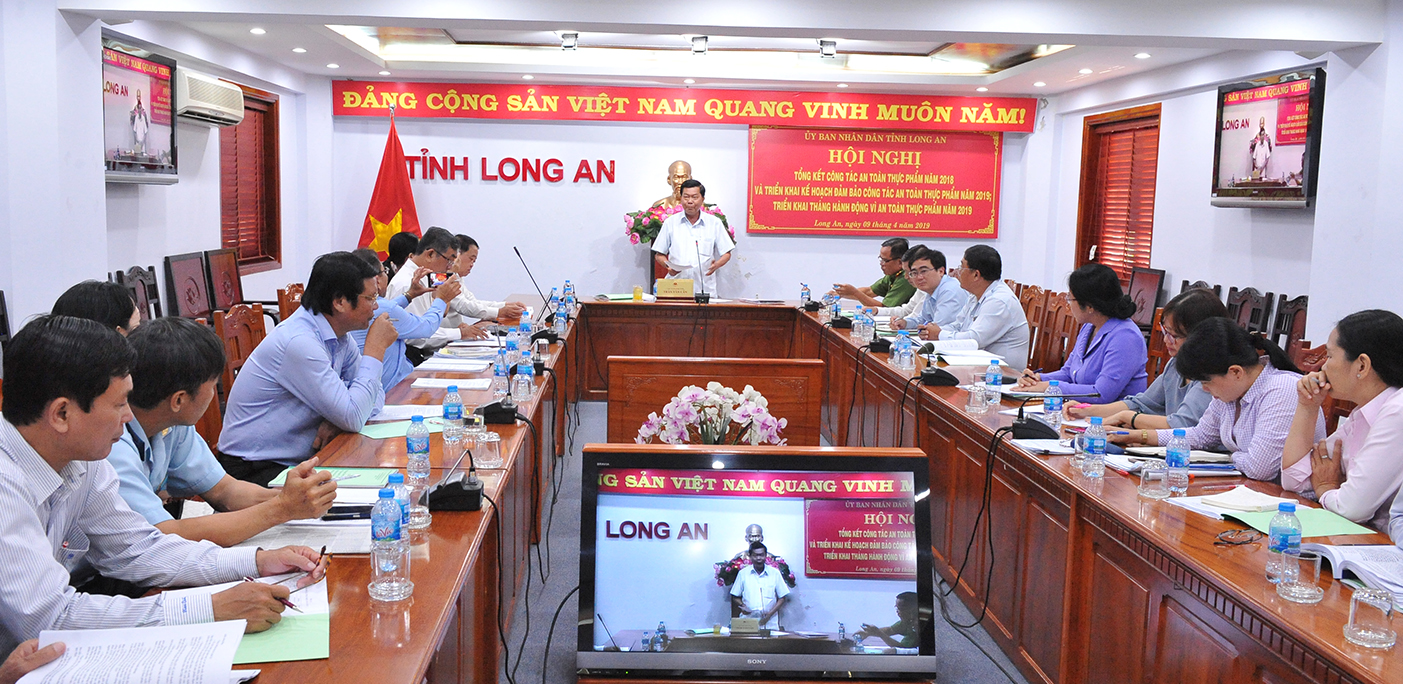 At the conference
In 2018, Long An set up 106 delegations of inspectors to check 1.876 food manufacturers, processing enterprises and discovered 306 violations with a total fine of over VND 1.7 billion.
Major violations included the announcement of quality standards; food safety certificates; the prevention and control of epidemics and veterinary hygiene; three-step food checking and food sample storage and so on. The inspection teams promptly detected, instructed and made records on handling violations in accordance with legal provisions.
Besides, of the 217 tested samples, there are 70 samples of quality below the standards. The province saw 3 cases of food poisoning with 38 victims, no cases of death.
However, the enterprises have not grasped some new legal documents on food safety. The self announcement of product quality of these organization is not good.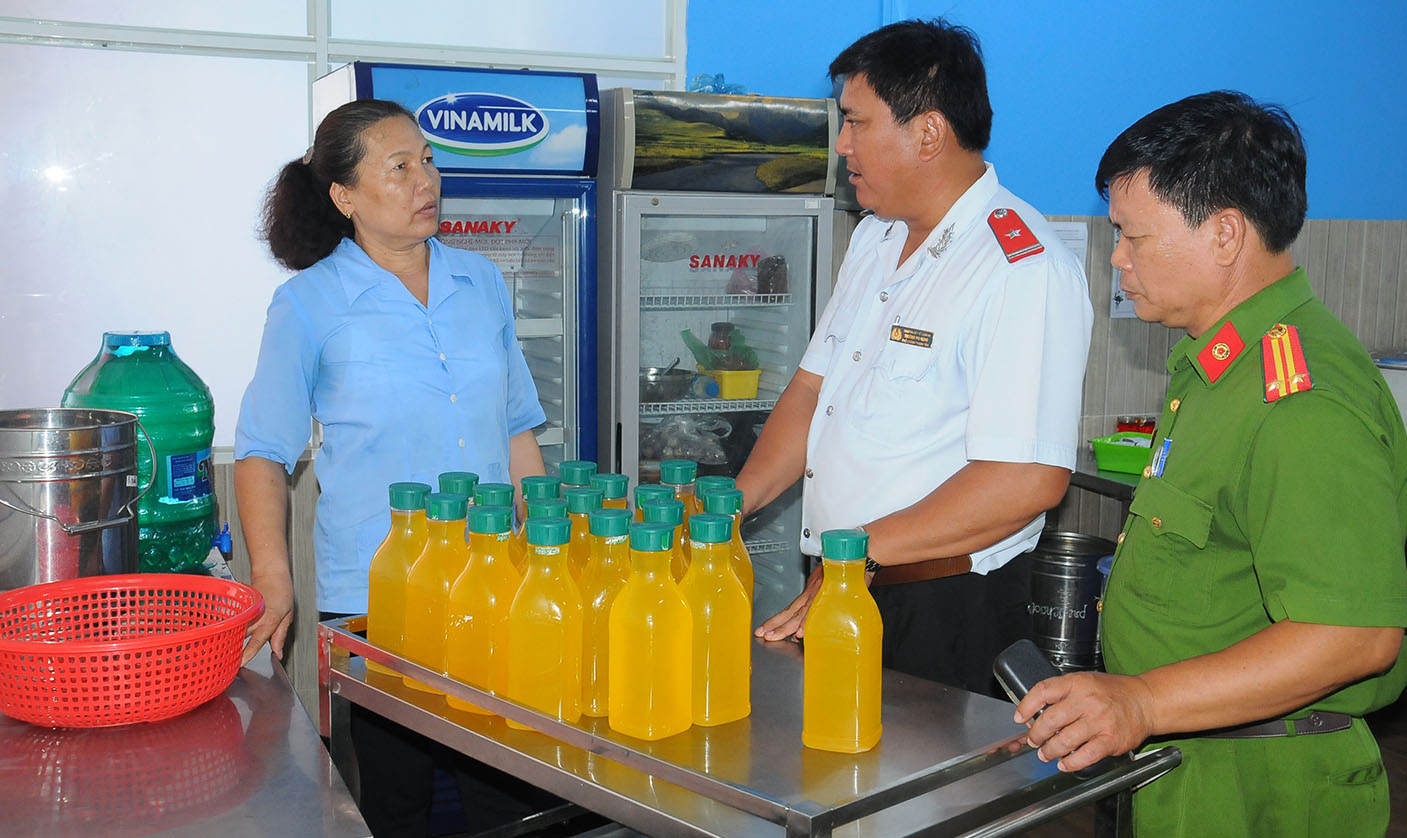 The team inspect food manufacturers, processing enterprises
In addition, according to the Prime Minister's Directive No.20/CT-TTg, the teams are not inspected more than once a year to avoid duplication and have to notify before inspecting enterprises, so the tasks faces difficulties to properly reflect the actual situation.
The conference also approved plan to implement the Action Month for Food Safety 2019 with the theme of "Say no to low-quality and counterfeit food to protect consumers". The action month will be officially implemented from April 15 to May 15 throughout the province.
At the conference, Chairman Can asked localities to tighten controls and enhance the responsibilities of relevant agencies, focus on improving awareness in society about food safety and hygiene regulations on mass media.
He called on the food manufacturers, processing enterprises and traders to obey safety and hygiene regulations by using raw materials and additives that have a certified origin and quality.
He also asked funtional agencies to cooperate more closely in conducting inspections and encouraging the public to report immediately after discovering any violations. At the same time, violators of regulations on food safety will be named and shamed./.
By Ngoc Man - Translated by Pham Ngan
Source: http://baolongan.vn/long-an-tang-cuong-trach-nhiem-quan-ly-nha-nuoc-ve-an-toan-thuc-pham-a73499.html