SEA Games 32: Vietnam keeps top place in medal tally after last competition day
Vietnamese athletes won 12 more gold medals on May 16, the last official competition day of the 32nd Southeast Asian Games (SEA Games 32) which is taking place in Cambodia.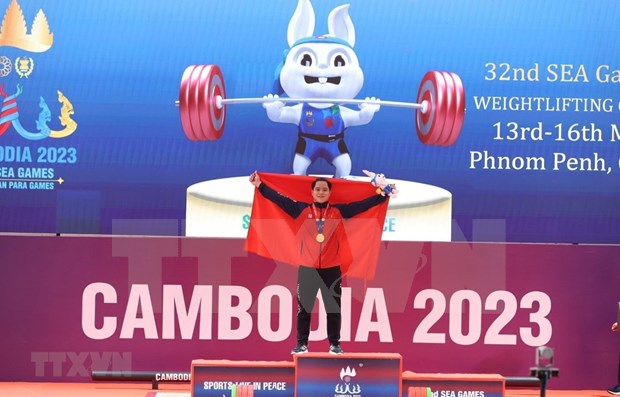 Weightlifter Nguyen Quoc Toan wins gold in the men's 89kg category (Photo: VNA)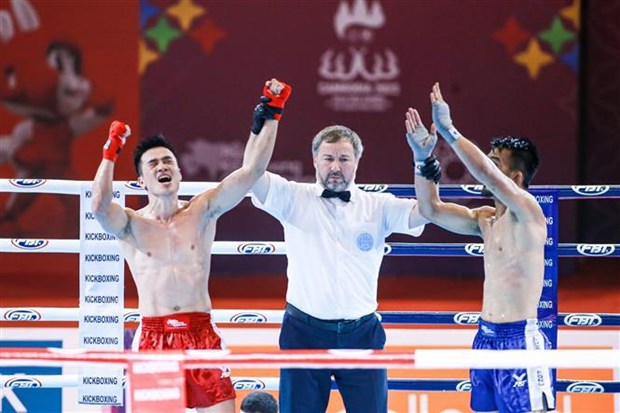 Kickboxer Nguyen Hoang (red) excellently defeated his Filipino opponent (blue) to win gold in the men's 67kg (Photo: VNA)
As a result, Vietnam earned a total 136 gold medals, topping the medal tally at the regional Games as of 9:30pm May 16. This is the first time Vietnam led the medal tally at a SEA Games not held in home ground.
Thailand is second with 108 gold and Indonesia third with 85 gold. Host Cambodia comes fourth with 81 gold.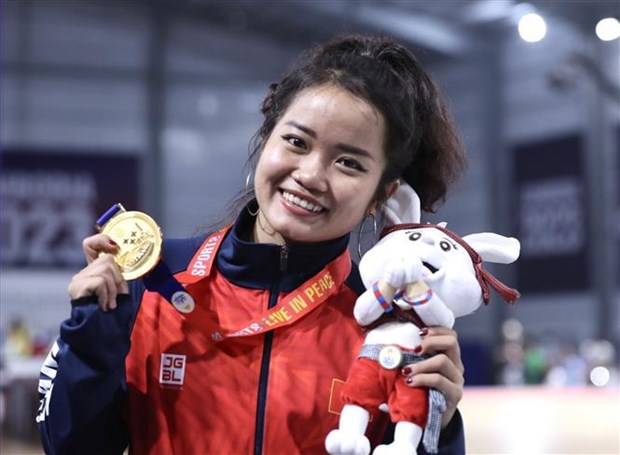 Huynh Nhu wins a gold medal for the Vietnamese dansport team. (Photo: VNA)
On May 16 alone, Vietnam earned four gold medals in wrestling, two in kickboxing, two in weightlifting, and one each in Judo, boat racing, fencing and dance sport./.
VNA