Tan An City: Ready for 10-year anniversary of the establishment
Up to now, the preparation for the 10th anniversary of Tan An City's establishment (September 9, 2009 - September 9, 2019) has basically been completed. The main roads in the city are decorated with colorful flags and banners. Officials, party members and people are excited about this great event.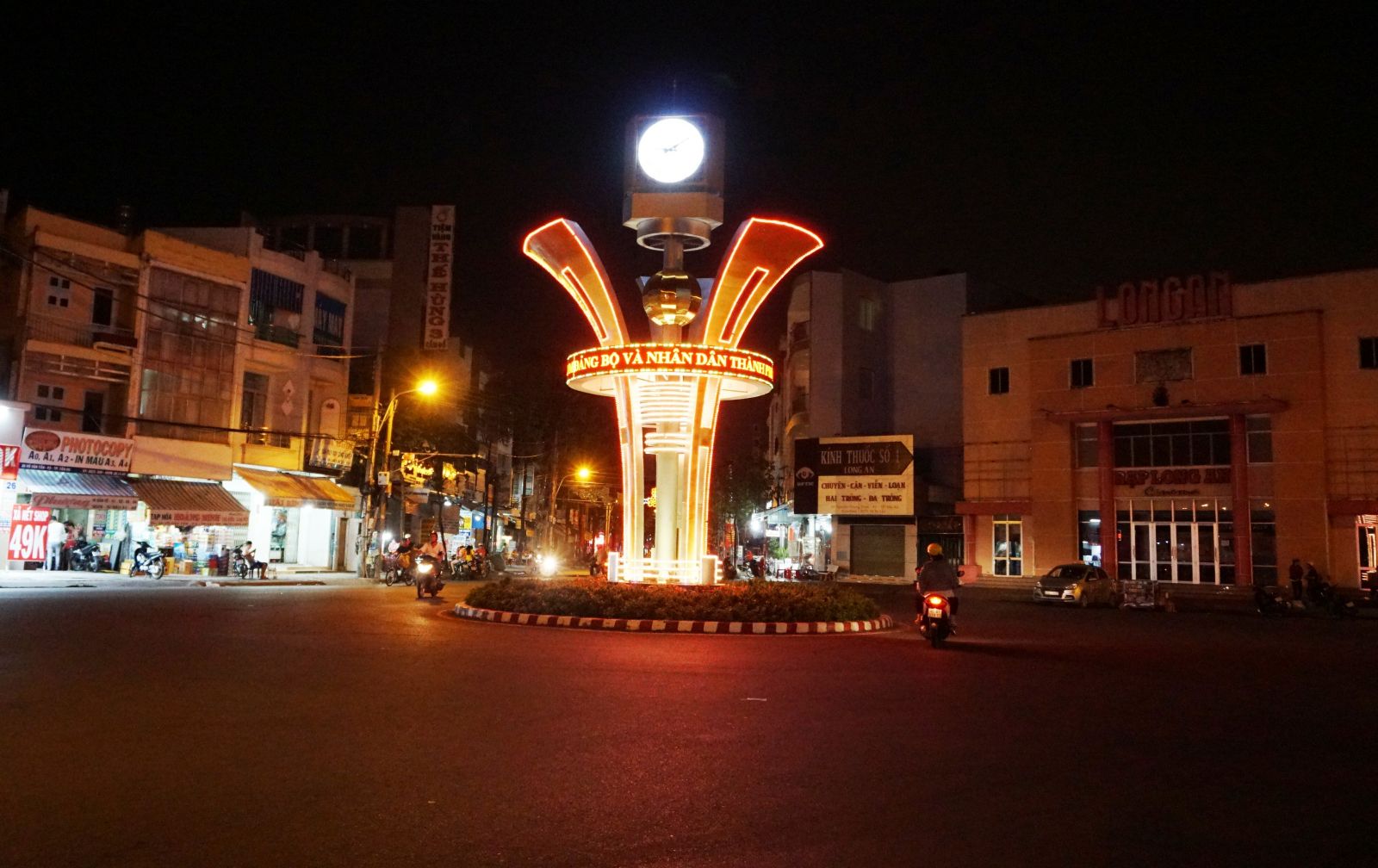 Tan An City at night
Central and suburban wards have redecorated welcome gates, cleared bushes, responded to physical training and sports activities, etc.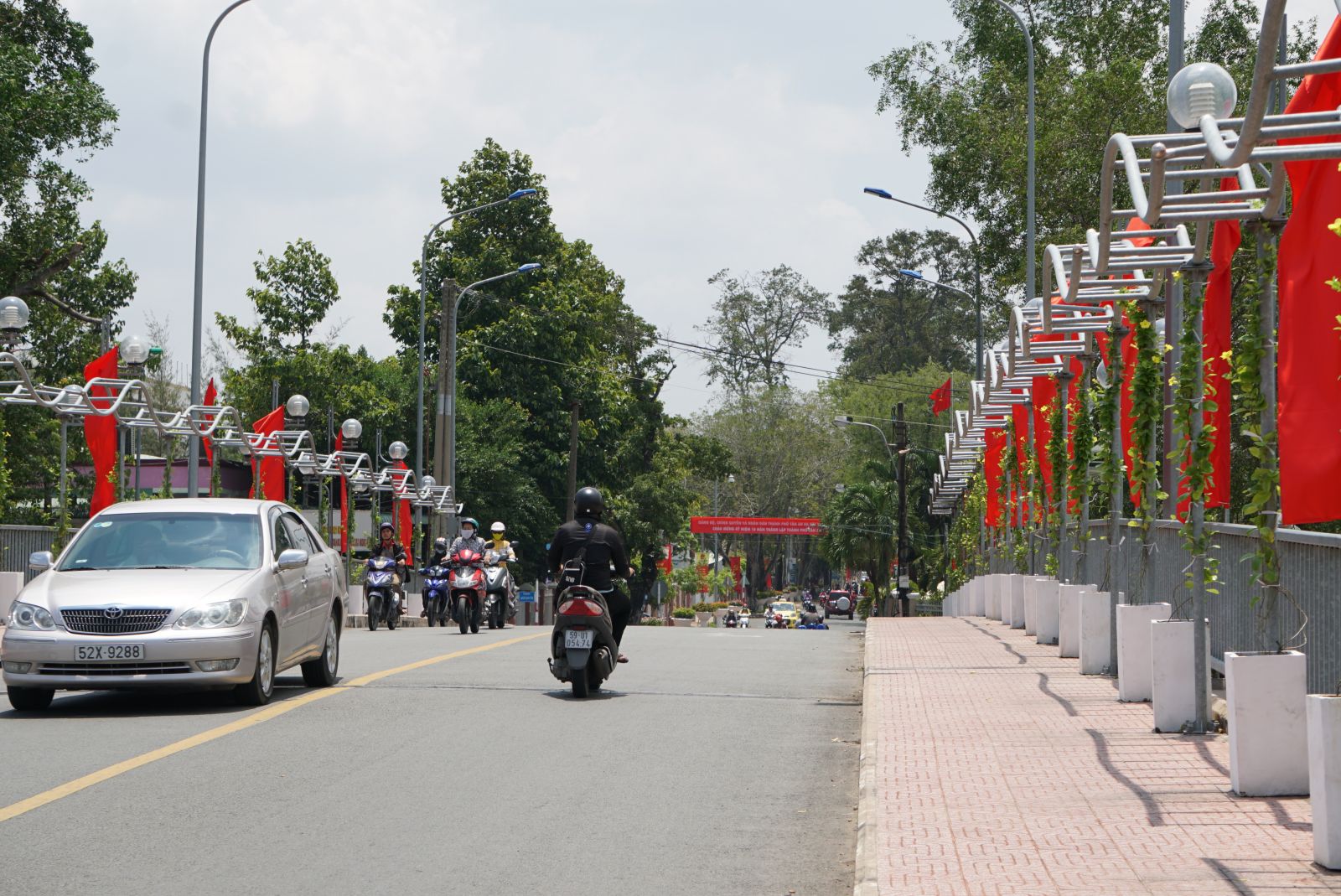 Bao Dinh bridge
Road lines are repainted, trees are painted with lime. Bridges, offices and residential areas are also planted with trees. Currently, the preparation for the celebration in Tan An City Park (ward 3) has been completed.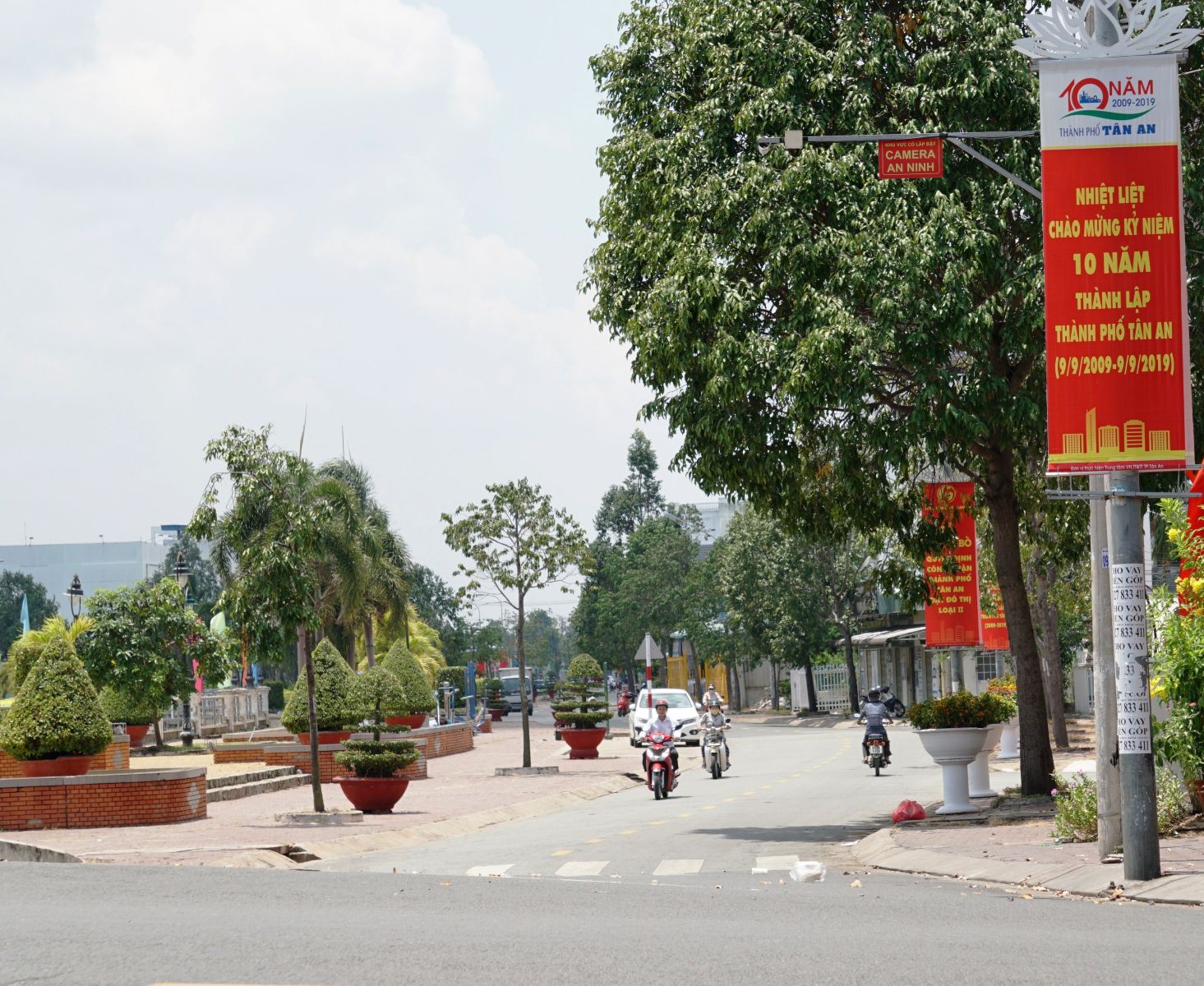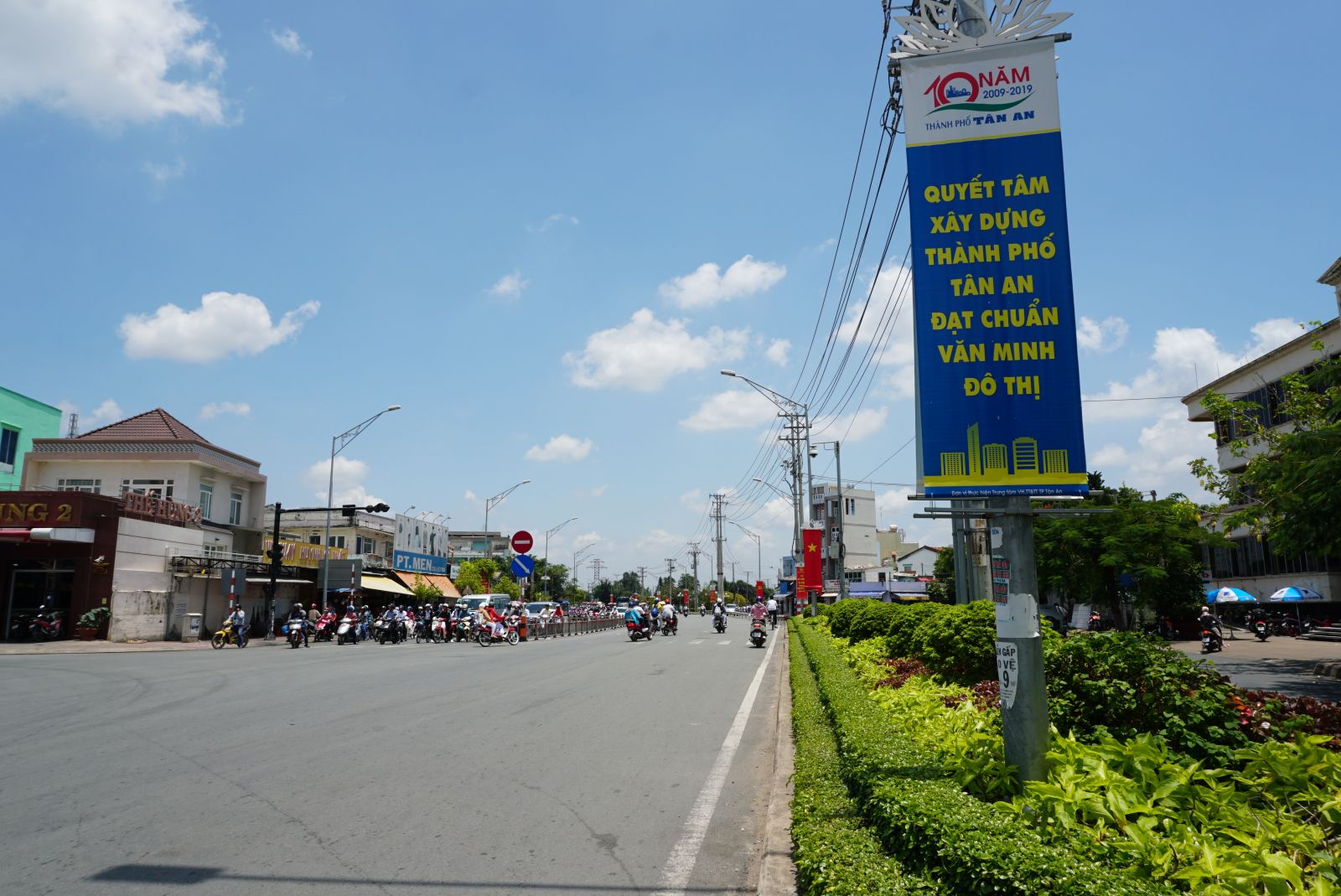 Flags and banners on the routes
According to Vice Chairman of Tan An City People's Committee - Nguyen Quang Thai, the city prepared for this event on the schedule.
On this occasion, Party, State and people of the city also received the Prime Minister's Decision recognizing Tan An City as a grade-II city under the province and the Second-class Labor Medal awarded by the President. Therefore, the city authority directs units, associations, unions to clean up City Park.
In recent days, urban embellishment has also been strengthened. The city has been decorated with many flags and banners at some roads and central areas, especially at City Party Committee office, City People's Council Office - People's Committee.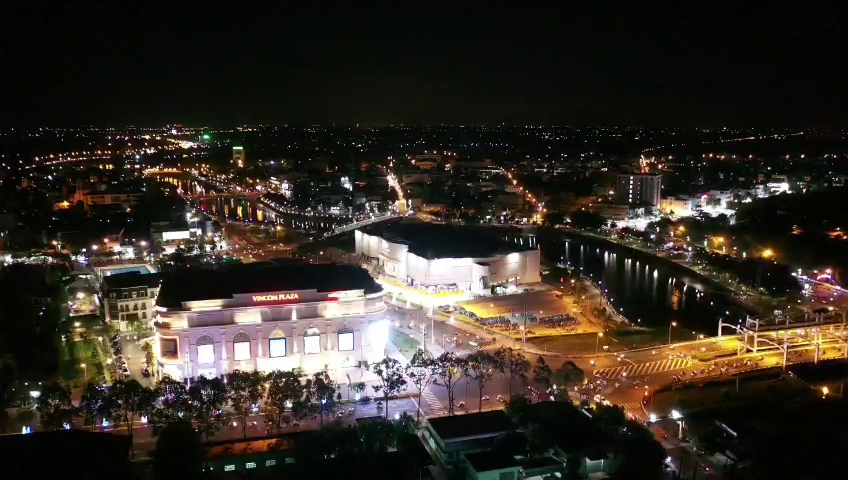 Tan An City at night
After this ceremony, the city will hold a meeting to evaluate and reward the collectives and individuals who have made achievements in the launching campaign to celebrate 10 years of establishment of the city.
The 10-year anniversary of the establishment of the city will take place at 7:30 pm on September 14 with the participation of about 500 delegates and the people. Functional departments will focus on inspecting environmental sanitation, food safety, health care, security and order during the ceremony as well as arrange utility services to serve guests. The program will be broadcast live on the provincial Radio and Television Station./.
By Thanh Nga - Translated by Pham Ngan
Source: http://baolongan.vn/tp-tan-an-s-n-sang-cho-le-ky-niem-10-nam-thanh-lap-a81989.html