Creating a strategic breakthrough in scientific and technological development
On the occasion of the Vietnam Science and Technology Day (May 18), Prime Minister Nguyen Xuan Phuc has written an article on the orientation and solutions to create strategic breakthroughs in order to develop science - technology and creative innovation in Vietnam.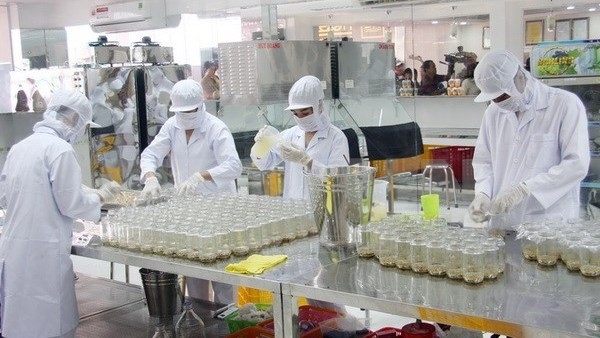 Illustrative image (Photo: VNA)
In the article, PM Phuc underscored the important role of science and technology to the growth and competitiveness of the economy, as well as clarified its role as a foundation in socio-economic development. Vietnam's economic growth in recent years has gradually reduced its dependence on resource exploitation, the export of raw minerals and credit expansion. The quality of growth has been improved, reflected in the growth of labour productivity, whilst the economy is shifting towards growth patterns and higher value chains.
The PM noted that Vietnam's Global Innovation Index (GII) has improved continuously in recent years, helping it to lead the lower-middle-income countries. Vietnam leaped two places to rank 45th out of 126 economies in the GII 2018 report conducted by the World Intellectual Property Organisation (WIPO).
However, there remain a number of shortcomings and weaknesses such as poor awareness of the role of science, technology and innovation among sectors and localities, asynchronous legal corridors and policy mechanisms, and restricted science, technology and innovation capacity. Meanwhile, there is a lack of connections between universities, research institutes and businesses.
In order to make science become a driving force for socio-economic development, it is necessary to increase investment not only from the State but also society, especially businesses.
The Government leader stressed the need to have a strategic change to boost research and the development of innovative start-ups and technological application in new industries of the country's strengths.
Vietnam needs to have a strategic transition to promote creativeness, start-ups, research and development, in combination with technology development in a number of new and key industries, while improving the coordination between the State and society in the development of science, technology and innovation.
The PM also called on the relevant sectors and localities to raise awareness and responsibility in directing the development of science and technology, while continuing to improve the legal framework and the national innovation system with enterprises acting as a centre, as well as promoting close links between research institutes and universities with enterprises to accumulate intellectual property and create new sources for fast, inclusive and sustainable economic growth.
It is also essential to research and establish a national data bank for science and technology and innovation, along with favourable policies to attract and collaborate with outstanding experts at home and abroad, especially the community of Vietnamese scientists abroad./.
NDO