Delegates of People's Council meet voters in Tan Thanh district
On July 24, Delegate Team of Long An provincial People's Council, headed by Mr. Nguyen Thanh Cang - Vice Chairman of the provincial People's Council, had a meeting with more than 100 voters in Tan Thanh and Nhon Ninh communes, Tan Thanh district.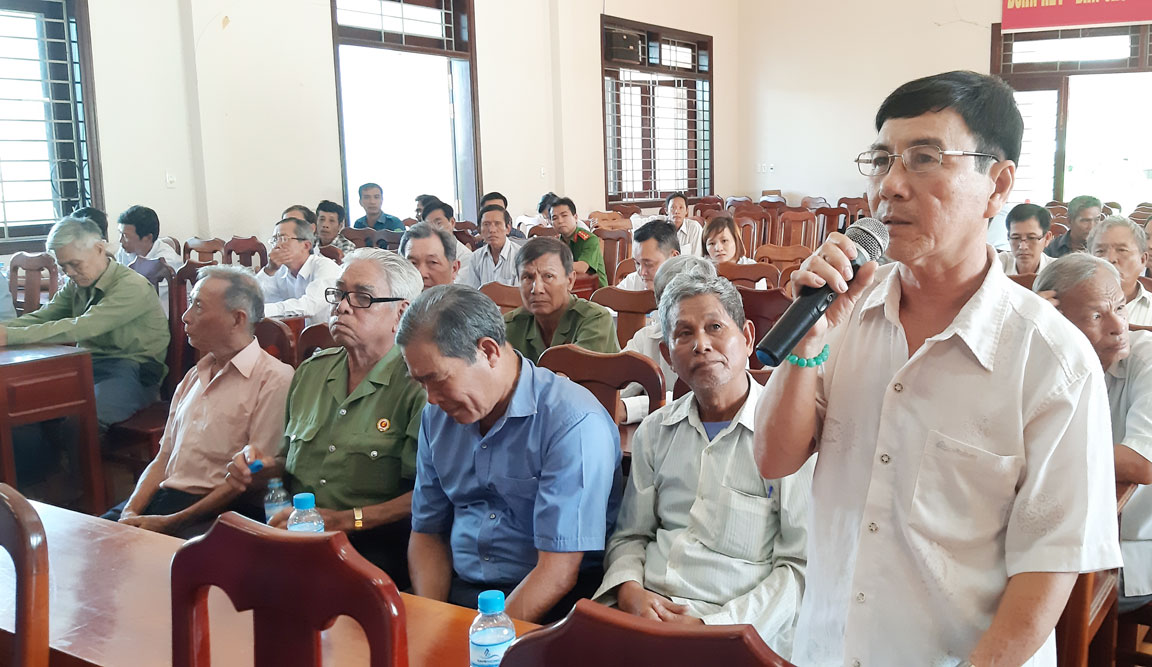 Voters raise their opinions at the meeting
At the meeting, voters were informed of the results of the 15th session of the provincial People's Council session IX, the socio-economic development of the province in the first 6 months of 2019.
Excited by the results, voters also proposed some issues such as early covering asphalt for roads to the centers of communes; the policy of planning on restructuring plants and animals suitable to the actual situation in the locality; strengthening scientific and technical transfer for farmers; controlling diseases; managing fertilizers and pesticides, and so on.
The voters' opinions and recommendations were explained by the delegates under their authorities; At the same time, it is necessary to acknowledge comments and proposals to provincial departments and branches and submit to the upcoming provincial People's Council meeting./.
By Kim Nhan – Translated by Duc Tam