Domestic retailers regain market share
The rise of local retailers via mergers and acquisitions is expected to balance Vietnam's retail market, which had been dominated by foreign investors.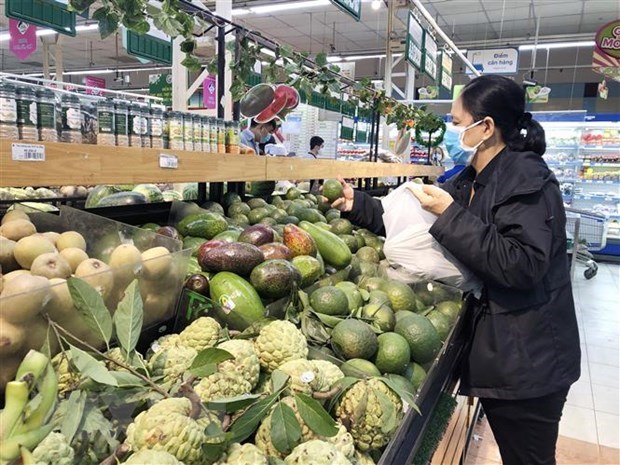 Illustrative image (Photo: VNA)
In early July, Lotte Mart Dong Da, the largest shopping mall in Hanoi of the Korean retail group, will be officially closed. This will be the first step of the retailer to gradually narrow its business in Vietnam after 13 years of presence. Previously, Lotte Mart had announced a goal of opening 60 shopping centres across Vietnam by 2020, but so far, it has opened only 15 shopping centres. The figure will reduce to 14 next month when Lotte Mart Dong Da stops its operations.
Last month, E-mart, the largest retailer in the Republic of Korea, announced the selling of its retail store business in Vietnam to local firm Truong Hai Auto Corporation (THACO).
The move also marked the Korean retailer's withdrawal from Vietnam after more than five years.
Parkson, a luxury retail group in Malaysia, which has been present in Vietnam since 2005 and developed a chain of high-end shopping centres in major cities such as Ho Chi Minh City, Hanoi and Hai Phong, has closed several of its shopping centres since 2015.
In contrast, domestic brands have expanded their presence to dominate the modern distribution segment.
Recently, Masan, with its vision to develop its retail arm into a one-stop shop for both online and offline shoppers, received a 400- million-USD investment from a consortium led by Alibaba and Baring Private Equity Asia. As part of the deal, Masan will team up with Lazada, Alibaba's Southeast Asian e-commerce unit, to step up its online presence.
The recent merger of VinCommerce JSC of Vingroup (retail), VinEco (agriculture), and Masan Consumer Holdings (consumer goods), meanwhile, aims to create a leading company of retail and consumer goods in Vietnam. The new company owns a distribution network of over 2,500 VinMart and VinMart+ stores across the nation along with a system of 14 high-tech farms of VinEco.
In late May, Sherpa Company Limited, a subsidiary of the Masan Group Corporation, has acquired a 20-percent stake in Phuc Long Heritage JSC, which owns one of the leading tea and coffee brands in Vietnam – Phuc Long, for 15 million USD.
This move is expected to help increase the strength of the Vietnamese brands, and meet the diverse needs of consumers.
Earlier, Saigon Union of Trading Co-operatives (Saigon Co.op) took over 18 stores and entire e-commerce retail system of France's Auchan Retail in Vietnam.
Vu Vinh Phu, former President of the Hanoi Association of Supermarkets, stressed that it's time to redraw the retail map of Vietnam with the occupation of domestic enterprises with big faces such as Masan and Saigon Co.op.
He suggested the retailers seek more measures to maintain their firm footholds in this industry./.
VNA