FDI inflow into Vietnam still on upturn trend
Despite impacts of the COVID-19 pandemic, the inflow of foreign direct investment (FDI) into Vietnam still rose 4.4 percent year on year in the first nine months of 2021 to 22.15 billion USD.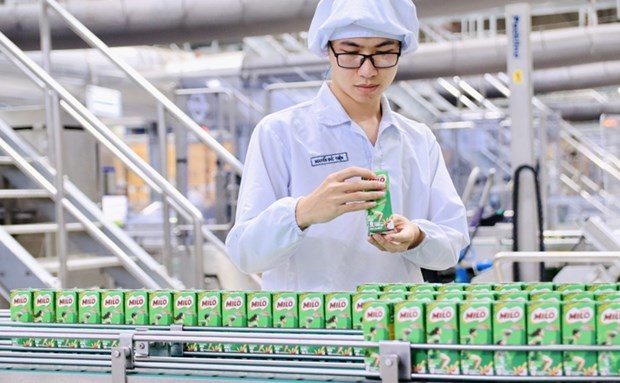 Despite COVID-19 impacts, Nestlé has announced that it will invest an additional 132 million USD in Vietnam. (Photo: congthuong.vn)
An upturn was recorded in both value of investment to new projects as well as additional capital to existing ones. Specifically, 12.5 billion USD was poured into 2,212 newly-licensed projects, up 20.6 percent over the same period last year, while 6.4 billion USD was added into underway projects, a rise of 25.6 percent.
Particularly, Vietnam saw many large-scale FDI projects in the January-September period.
According to Deputy Minister of Planning and Investment Nguyen Thi Bich Ngoc, the result manifested the attractiveness of the Vietnamese market and foreign investors' confidence in Vietnam's capacity in controlling the pandemic and its economic recovery as well as the effectiveness of measures taken by the Government to accompany and support businesses.
The fourth wave of COVID-19 infections in Vietnam since late April that caused prolonged social distancing in many provinces and cities nationwide has greatly affected production and business activities in the country.
However, many foreign investors have remained optimistic about the business and investment environment in Vietnam, and affirmed that Vietnam will still be a top choice for their new and expanded projects.
Binu Jacob, CEO of Nestle Vietnam, pledged that the company will continue to expand its investment in Vietnam and make more contributions to the country's sustainable growth and socio-economic development.
Meanwhile, Choi Joo Ho, General Director of Samsung Vietnam, said that Vietnam is providing an attractive investment environment for foreign investors thanks to its numerous advantages./.
VNA