Fishery export completely recovers after COVID-19: official
Vietnam's fishery export has completely recovered after the COVID-19 pandemic, reeling in 10 billion USD as of November this year, said General Secretary of the Vietnam Association of Seafood Exporters and Producers (VASEP) Truong Dinh Hoe.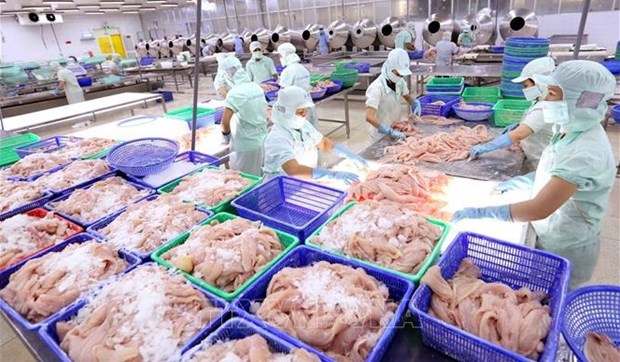 Illustrative image (Source: VNA)
The figure was a record that the sector has achieved after over two decades joining the global market, he noted, adding that the export value is projected to hit 11 billion USD in 2022.
In the 11-month period, most of aquatic products posted double-digit growth in export, at between 18% and 77%. Notably, shrimps and Tra fish earned 4.3 billion USD and more than 2 billion USD, up 30% and over 80% annually, respectively. Meanwhile, the turnover of tuna exceeded 1 billion USD for the first time.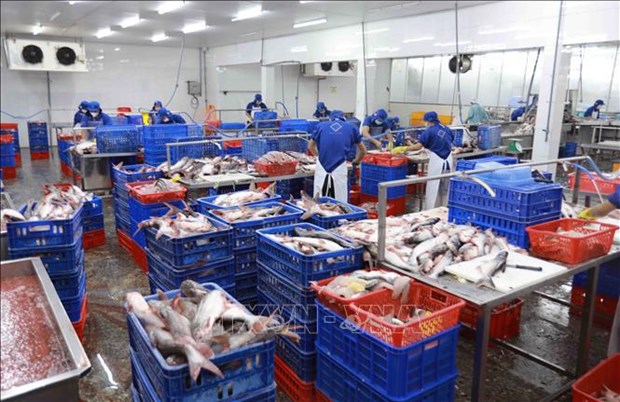 Illustrative photo (Source: VNA)
Hoe attributed the remarkable growth to Vietnam's activeness regarding materials and production.
He suggested setting an export target of 20 billion USD in the time to come, given the world's tremendous demand.
However, VASEP also forecast challenges facing the sector in the time to come, as the global economy is entering a phase of slowdown and increasing inflation. The sector is likely to experience higher inventory level and fierce competition from competitors offering low cost and prices like India and Ecuador./.
VNA