High-end brands looking to invest in Vietnam
Revenue in the luxury goods market in Vietnam will amount to 957.2 million USD in 2023, and grow annually by 3.23% in the 2023-2028 period, according to Statista, a statistics portal for market data.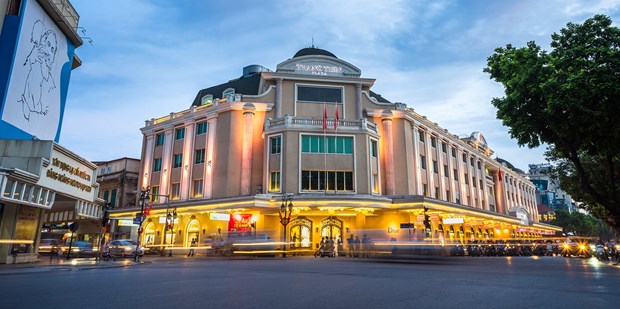 Trang Tien Plaza - the first and only luxury shopping centre in Vietnam (Photo: VNA)
Increasing consumer demand is said to be a motivation for many brands to pour their investment in Vietnam. Luxury brands like Dior, Louis Vuitton, Tiffany & Co., and Berluti have opened shops in Hanoi - where the number of brands is not big but the demand is increasing, Statista reported.

Hoang Dieu Trang, Senior Leasing Manager for Savills Vietnam in Hanoi, said the capital is about to welcome luxury hotels such as Four Seasons, Fairmont, Waldorf Astoria or Ritz Carton, which are expected to create a new luxury shopping complex in the city, thus attracting many high-end brands to join the potential market.

According to Nick Bradstreet, Head of Asia Pacific Retail at Savills, Vietnam is seen as one of the prominent markets for luxury brands along with Singapore and Thailand.
Vietnam's economy is forecast to grow by 6.3% in 2023 despite the global difficult situation, according to a report by the World Bank.

Under the national master plan for 2021 – 2030, Vietnam is targeting an annual average GDP growth of 7% during the period.

By 2050, GDP per capita at current prices will reach about 27,000 –32,000 USD.

Data from the General Statistics Office show that domestic consumption has gradually rebounded with the nation's total revenue from retail sales of goods and services in the last four months, increasing by 26.7% compared to the same period of 2019 - the time before the outbreak of COVID-19./.
VNA