Long An: Export turnover estimated at 5.9 billion USD
In 2019, the export turnover of goods in Long An province is estimated at 5.9 billion USD, up 12.8 percent over the same period (up 17.9 percent).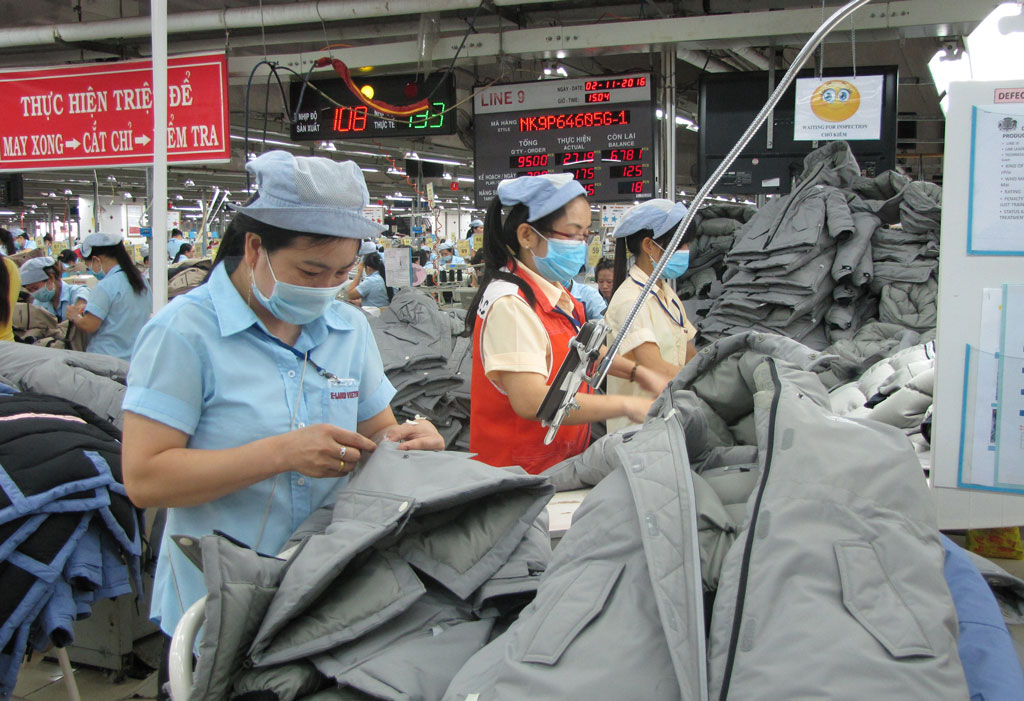 Leather shoes and garment are products that have high export turnover
In particular, the main export items include rice (estimated at 590,000 tons, 251 million USD, up 26 percent in quantity and 7 percent in value over the same period); cashew nuts (reaching 82 million USD, down 15.3 percent); fishery (reaching 214 million USD, up 0.4 percent); leather shoes (reaching 880 million USD, up 10.6 percent); garment (reaching 1,150 million USD, up 12.3 percent); weaving yarns (reaching 345 million USD, up 2.8 percent); mechanical engineering, iron and steel, and battery (reaching 800 million USD, up 6.8 percent); wooden products (reaching 100 million USD, up 67 percent); electronic products and computers (reaching USD 110 million, up 20.4 percent). Import turnover is estimated at 4.2 billion USD, up 1.8 percent over the same period (up 8.5 percent). Imported goods are mainly machinery, components and raw materials for production.
According to the assessments of authorities, in 2019, the province's export turnover growth is not high compared to 2018. However, the export results of 2019 are the efforts of enterprises in production and exports in the context of the slow economic growth of the world economy and the increase of risk and challenge factors.
In addition, in 2019, global trade and exports of countries in the region decrease compared to the same period in 2018. The disagreements among the major countries in shaping the global trading system are deepening. When trade protectionism is increasing, some countries are willing to violate WTO rules to protect domestic production.
Facing with the common difficulties of the world economy, enterprises participating in export have faced many difficulties. However, the domestic business investment environment has been strongly improved; the simplification of investment procedures, support for start-ups, and reforms in exports and imports have boosted production and created more sources of exports.
Long An currently has more than 800 enterprises participating in export; goods are exported to more than 120 countries and territories./.
By Thanh Tung - Translated by Pham Ngan
Source: http://baolongan.vn/long-an-kim-ngach-xuat-khau-uoc-dat-5-9-ti-usd-a87322.html