Long An: Industrial production index increased 7.15 percent in 10 months
According to the Long An Department of Industry and Trade, the index of industrial production in October 2020 increased by 1.13 percent over the previous month and by 15.32 percent over the same period last year.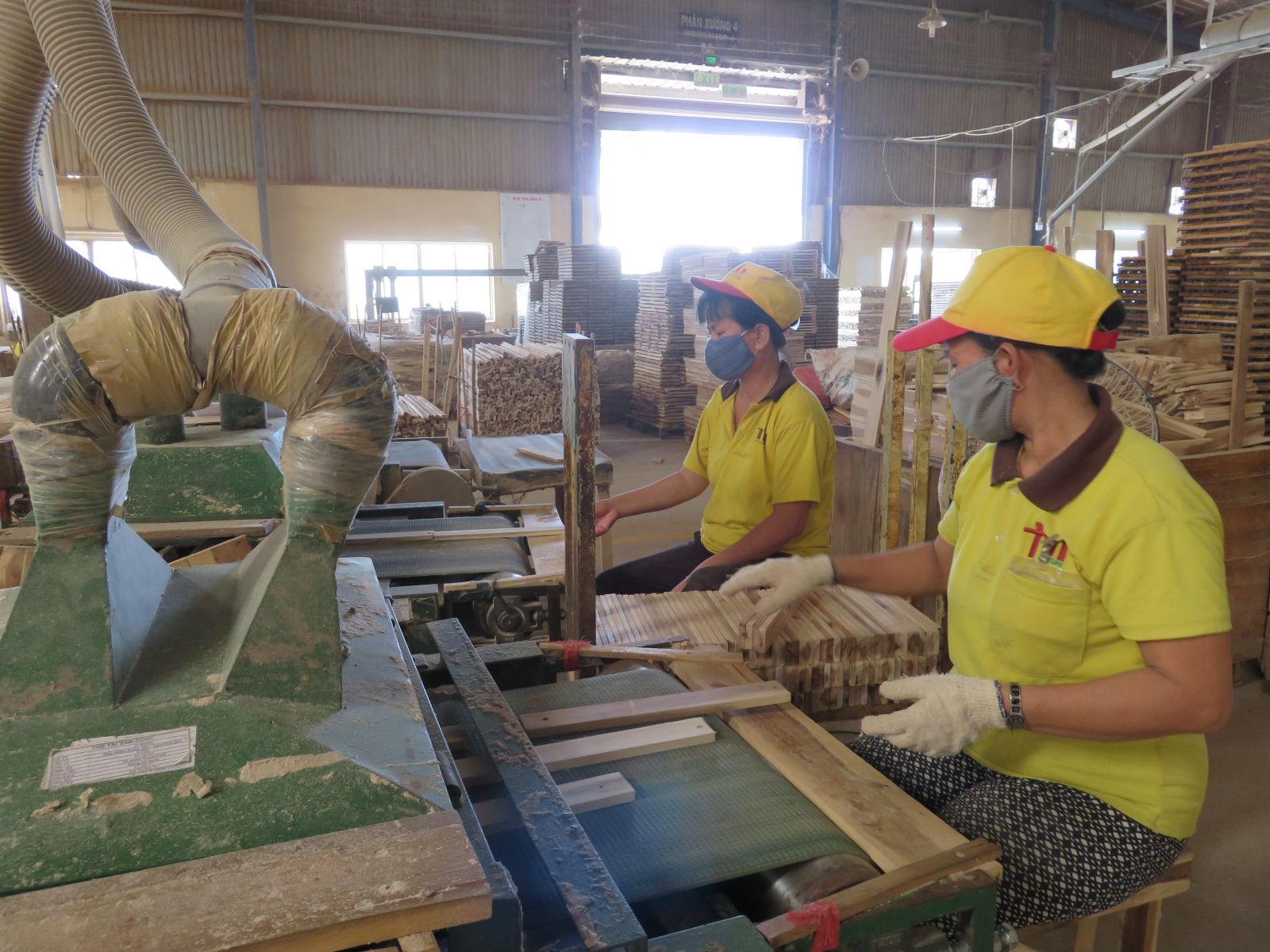 Industrial production index of the first 10 months of 2020 increases by 7.15 percent over the same period last year
Cumulatively, the industrial production index in the first 10 months of 2020 increased by 7.15 percent over the same period last year (it increased by 15.11 percent in the same period). In which, the processing and manufacturing industry increased by 6.98 percent; electricity production and distribution increased 11.42 percent; water supply, waste management and treatment sectors increased 11.38 percent.
The remarkable point is that there were 47 out of 73 product groups having a growth rate over the same period by the end of October if the number of industrial product groups had a little growth in previous months.
In which, there were 10 product groups with an increase of over 20 percent such as spinning yarn from natural fibers (up 62.52 percent); pharmaceutical products containing hormones but no antibiotics in pill form (up 31.17 percent); household products and other cleaning products made of plastic (up 34.23 percent); building bricks (up 25.08 percent); flat rolled iron and non-alloy steel (up 27.7 percent); backpacks (up 27.38 percent), etc.
The number of product groups having a decrease rate is 26 out of 73 groups, focusing mainly on bottled beer (down 15.69 percent); woven fabrics of synthetic silk yarn (down 37.91 percent); non-knitted or crocheted adult shirts (down 13.7 percent); other semiconductor equipment (down 20.37 percent); pharmaceutical and chemical pharmaceutical production services (down 16.01 percent)./.
By Mai Huong – Translated by Duc Tam
Source: https://baolongan.vn/long-an-10-thang-chi-so-san-xuat-cong-nghiep-tang-7-15--a104950.html