Long An: Industrial production index increases by over 20 percent compared to same period
The Department of Industry and Trade informed that the industrial production index in July 2022 increased by 3,60 percent over the previous month and by 20,31 percent over the same period last year. It was accumulated 7 months of 2022 of the whole industry increased by 7,14 percent over the same period last year.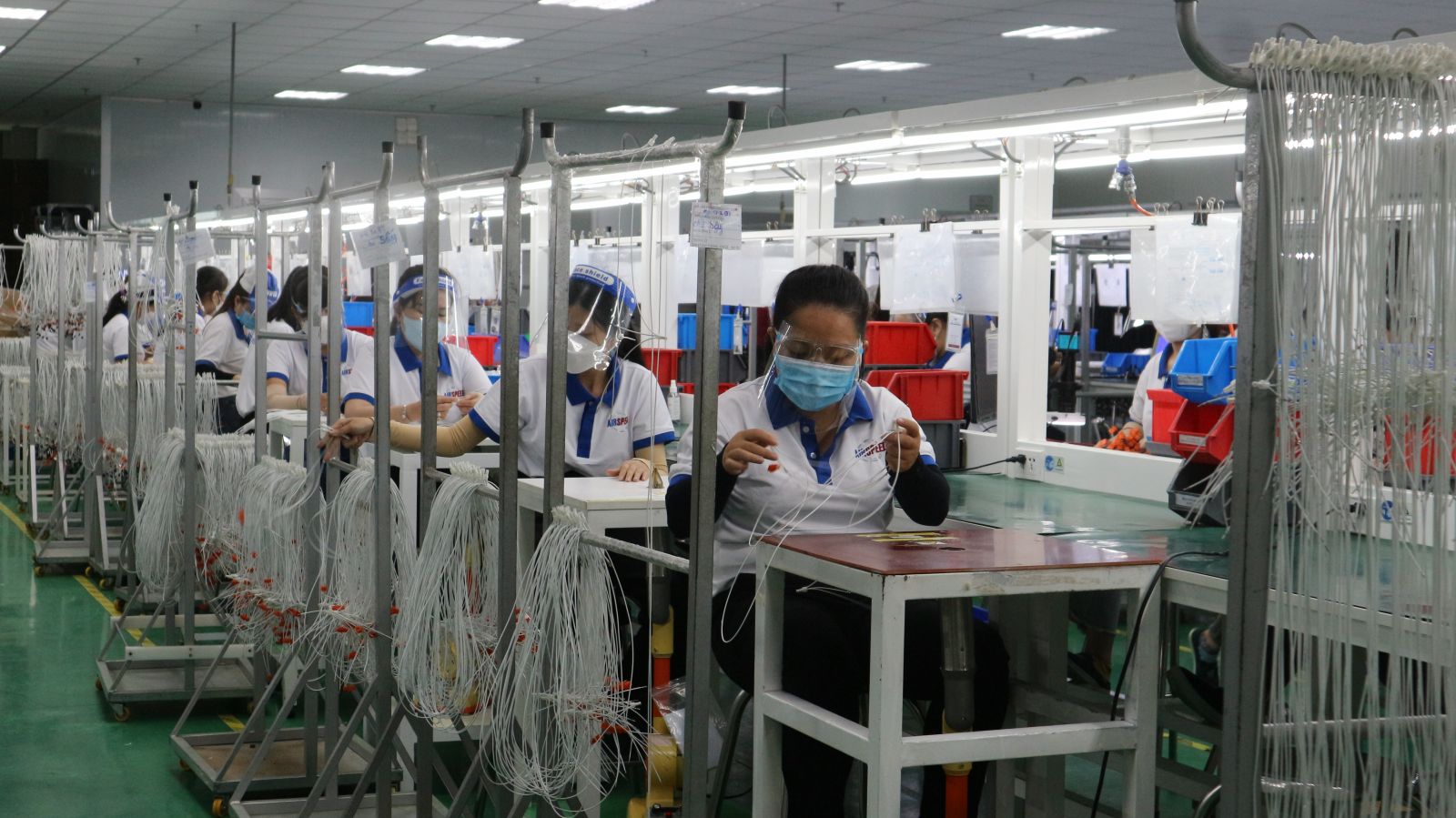 Industrial production index in July 2022 has increased by 20,31 percent over the same period last year
This is the most positive signal since the beginning of the year for the industrial production in the province. In recent times, under the direction of the Government and ministries, the price of petrol has decreased several times, it thereby helps to reduce difficulties in production activities and reduce input costs.
In addition, the People's Committee of Long An province has taken many supportive measures and the consensus of the business community on the determination to restore economic development, improve the growth quality and competitiveness of the economy, restore production and business activities, so the industrial production situation in the province developed stably and achieved good growth.
Currently, in the province, there are 60 industrial product groups in 2022. Of which 45 groups had an increase over the same period, only 15 groups decreased over the same period. Specifically, the group of industrial products increased such as parts of electrical control and distribution equipment, products, iron and steel, T-shirts, umbrellas and shirts for adults; rice; machinery and mechanical equipment; iron, cold rolled steel, coils; cartons, cardboard boxes; beer,…/.
By Mai Huong – Translated by Duc Tam
Source: https://baolongan.vn/long-an-chi-so-san-xuat-cong-nghiep-tang-hon-20-so-cung-ky-a139817.html