Long An: Integrated platform software sharing data at provincial level built completely
On July 31, the Steering Committee for Building e-Government of Long An province organized the evaluation of task performance in the first 6 months of the year and set directions and tasks for the last 6 months of 2020.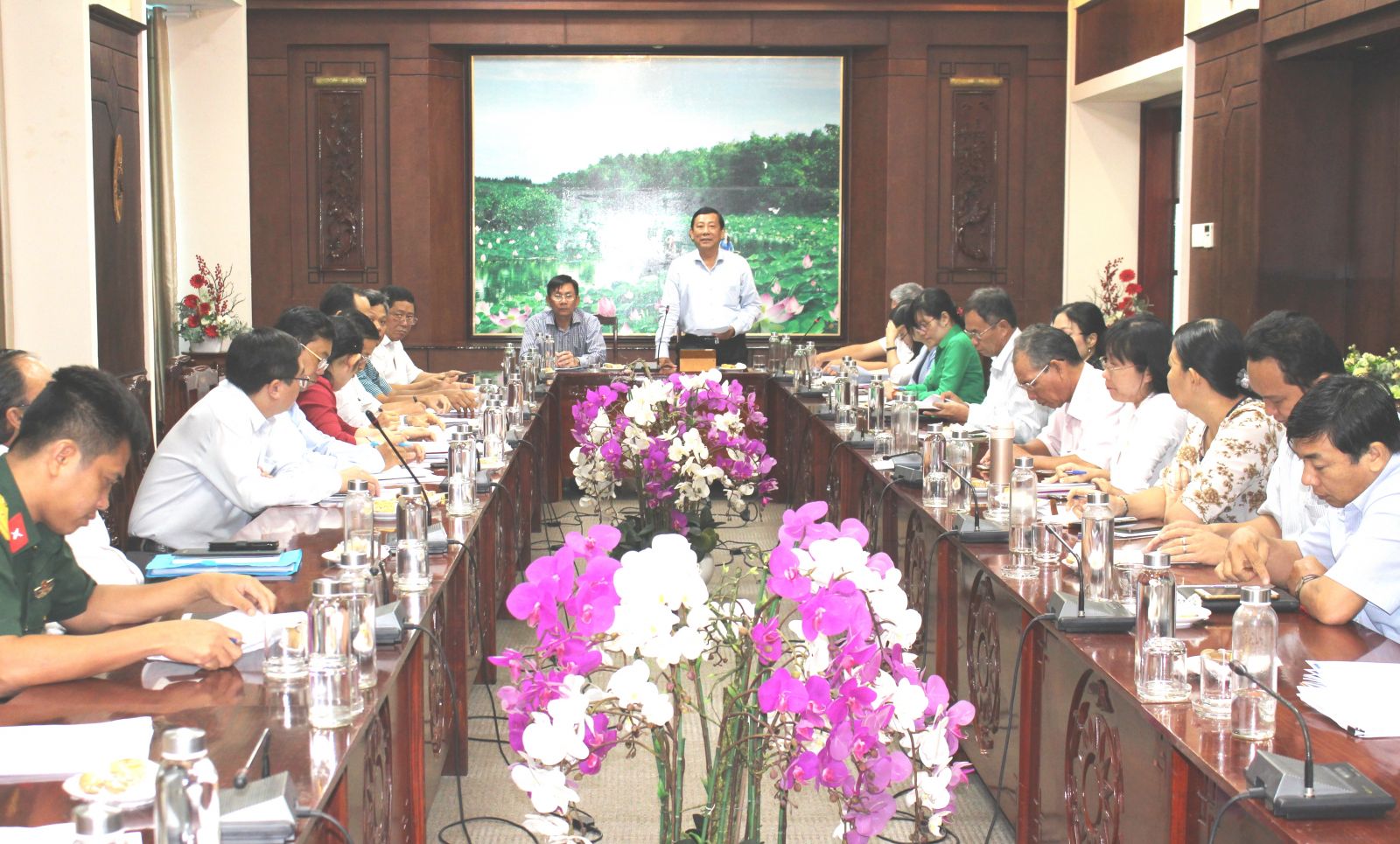 Director of Department of Information and Communications of the province - Nguyen Ba Luan chaired the conference
Over the past 6 months, the provincial departments, agencies and localities implemented to build e-government under the direction of the Government and the provincial People's Committee that notably ensured the implementation progress of programs and projects. The provincial data center will be upgraded according to the standards of the Ministry of Information and Communications.
At the same time, the application of information technology continues to promote efficiency, the targets are met and exceeded the annual plan. The Steering Committee has built a complete set of integrated platform software sharing data at the provincial level, upgrading the document management and administration software, ensuring the interconnection with the National Document Connecting Axis.
However, many computers have not been upgraded and replaced for many years, so they do not meet the tasks of information technology application, many application software and databases of the department are discrete, they have not yet connected with each other within the province and between the provinces and the ministries, branches, etc.
At the conference, delegates also commented on some contents related to the consolidation of the provincial Steering Committee for E-government Construction in accordance with Decision No. 701 dated May 26, 2020 of the Prime Minister; upgrade and additionally invest in computers for officials, public servants and public employees; Plan 172 of the Provincial People's Committee specifies the implementation of Decree 47 on data management, connection and sharing in state agencies.
In the last 6 months of 2020, the Provincial Steering Committee for E-government Construction continues striving to fulfill the targets and tasks according to the set plan, focusing on promulgating the Architecture of E-government of Long An Province 2.0; Implementation plan "Project of developing smart urban services in Long An province in the period 2020 - 2025, orientation to 2030" (when it is approved by the Provincial People's Committee); focusing on building the Long An digital transformation program in the period 2021 - 2025, orientation to 2030, etc./.
By Song Mang – Translated by Duc Tam
Source: http://baolongan.vn/long-an-xay-dung-hoan-thien-bo-phan-mem-nen-tang-tich-hop-chia-se-du-lieu-cap-tinh-a99630.html