Long An organizes press conference on the socio-economic situation in 2019
On January 15, Chief of the Office of the National Assembly Delegation, People's Council and People's Committee of Long An Province - Nguyen Thanh Vung chaired a press conference to inform the implementation of the 2019 socio-economic plan and the 2020 socio-economic development plan.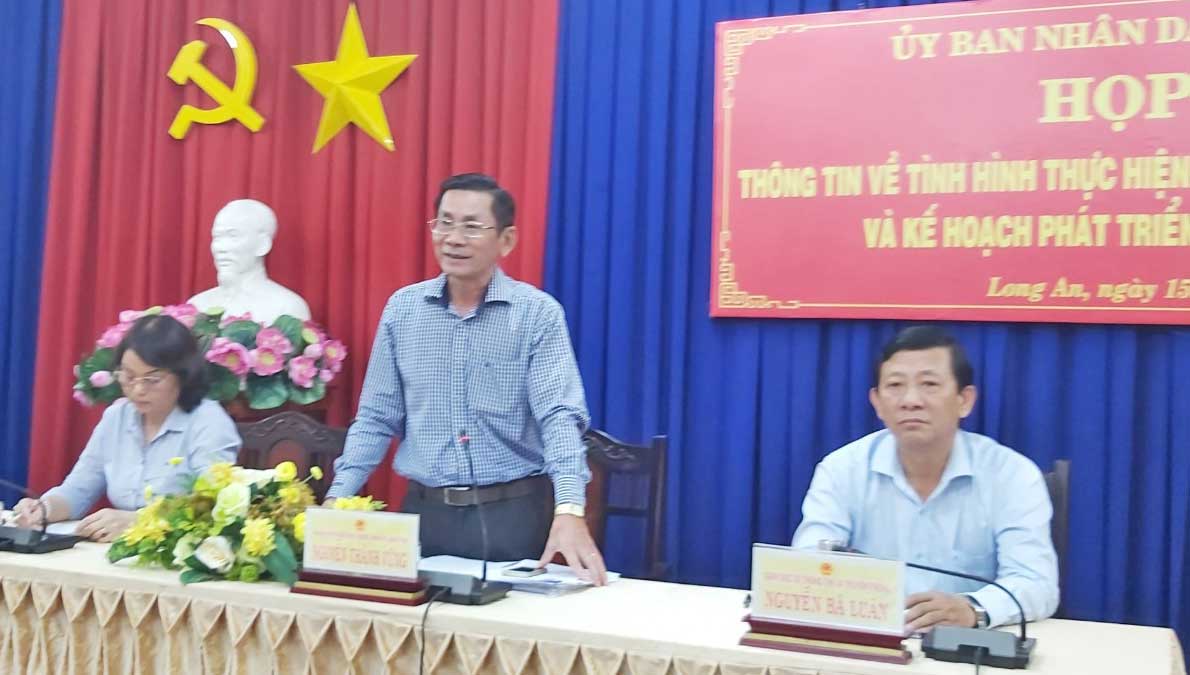 Mr. Nguyen Thanh Vung chaired the press conference
In 2019, the province's economic growth rate reached 9.41 percent. In particular, agriculture - forestry – fishery (region 1) reached about 2.64 percent, industry - construction (region 2) reached 14.45 percent and the trade - service sector (region 3) reached 6.12 percent. The total state budget revenue in the province reached over 18,000 billion VND, etc.
According to the provincial People's Committee, economic growth did not meet the set plan but still maintained at a high level. In agricultural production, except for the difficulties in raising pigs, the fields of cultivation and breeding of other animals were developed. Agricultural production was developed in the direction of high quality.
Industry - construction maintained relatively good growth. The investment environment has been continuously improved, so more and more big investors have registered in the province.
Trade - services were stable and well developed; the connection between supply and demand to consume agricultural products was well implemented; the system of markets and supermarkets developed strongly in key areas of the province
At the press conference, many outstanding issues were concerned by many reporters. Besides, representatives of related departments and agencies explained and provided more information to reporters related to some issues of arbitrarily raising white leg shrimp in the planning area for rice cultivation; drought prevention and saltwater intrusion; management of the Bach Hoa Xanh system; etc./.
By Le Duc - Translated by Pham Ngan
Source: http://baolongan.vn/long-an-hop-bao-kinh-te-xa-hoi-nam-2019-a88921.html