Long An raises people's awareness in domestic violence prevention
Deputy chairman of the NA's Committee on Social Affairs Nguyen Hoang Mai and members have had a visit to Long An province's Thanh Hoa district and Tan An City to check the implementation of the law on domestic violence prevention and control.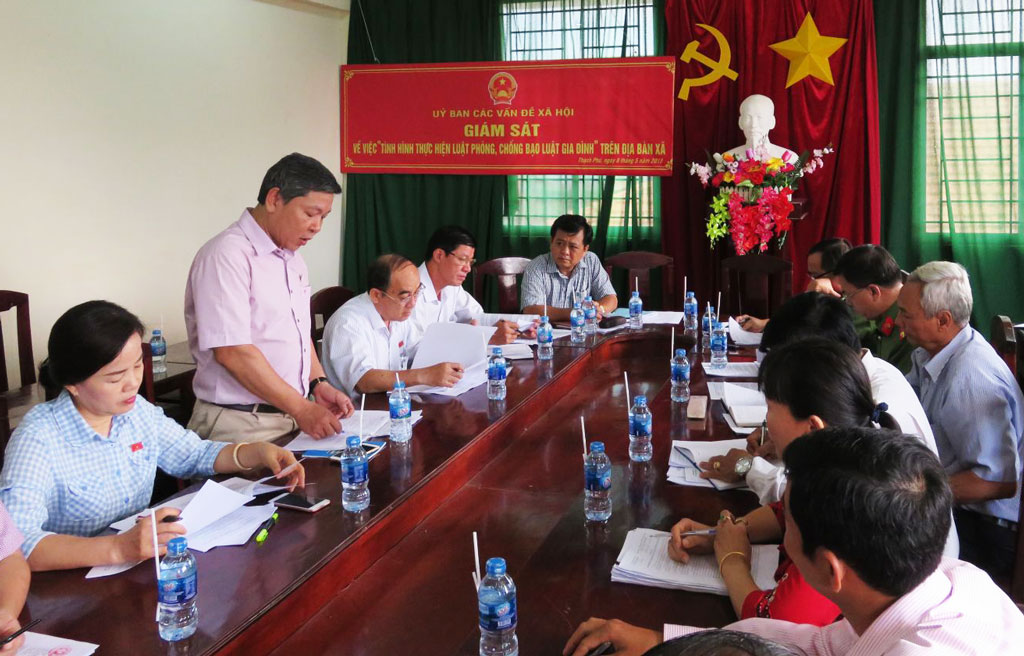 At the working session with Long An province's localities
The head of the Long An province National Assembly's delegation Truong Van No, People's Council, representatives from the departments, agencies, and authorities attended the event.
Thanh Hoa district has implemented and popularized the law to communes-level. The district has 53 groups, 41 clubs and 51 community units to provide support for domestic violence victims and working to prevent the violence.
During the past 10 years (2008-2017), the cases of domestic violence reduced from 5 to 50 percent however the implementation on the law had has some limitations as in the period 2008-2017, 263 cases of domestic violence occurred in the district.
In Tan An city, the city has built and remained the models preventing domestic violence. As a result, the club of happiness families had been set up, aiming to raise awareness and the responsibility of the locals.
In fact, the cases of domestic violence, which were witnessed, were low compared to real ones because domestic violence victims did not denounce therefore local authorities met difficulties in preventing domestic violence timely or protecting women.
Mr. Nguyen Hoang Mai said in the upcoming time, two localities needed to change the promotional way to raise people's awareness and help them understand the law and their rights. Besides, the models of happiness families should be expanded and run more effectively./.
By Mai Huong –Translated by Dinh Thanh