No shortage of goods for Tet
At this time, the producing and trading businesses, small traders have come up with a plan to prepare a source of goods for people to shop for Tet.
Careful preparation
Implementing solutions to ensure supply-demand balance, stabilize the market at the end of 2020 and on the occasion of the Lunar New Year of Buffalo 2021, Long An Department of Industry and Trade deployed to the commercial enterprises mainly in the province. Up to the present, the plan as well as the preparation for temporary storage of essential goods are ready to serve the people's shopping needs.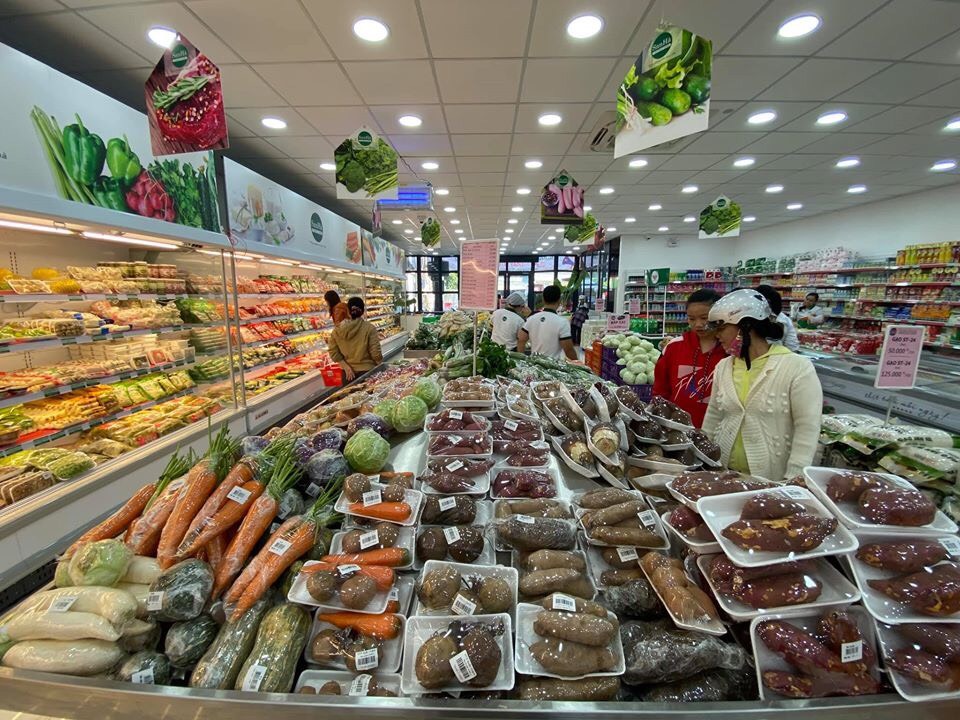 Essential goods for Tet are not shortage
The great advantage of Long An province is that many supermarkets such as Co.op, VinMart, convenience stores such as VinMart +, Bach Hoa Xanh, and San Ha Foodstore have been formed and expanded in many localities, including urban and rural recently. General Director of San Ha Co., Ltd. - Pham Thi Ngoc Ha said, up to the present, San Ha Foodstore has had 12 retail stores in Long An and is continuing to expand the store system. San Ha's store operates as a mini market with a full range of items from food, meat, fish, cakes, candies, fruits, vegetables, tubers, fruits, soft drinks, spices to all kinds of processed foods, etc. At this time, the company is concentrating resources and has built a plan to stock up on abundant goods, meeting the people's shopping needs well.
Through information from enterprises, they distributes goods to serve the market for Tan Suu Tet 2021, most of them have good capacity, increasing the level of commodity reserves compared to the previous year. Specifically, the system of Bach Hoa Xanh stores preparing goods for supply increases by 30 percent compared to Tet 2020, with a total value of about 267 billion VND. Co.opmart Can Giuoc increased its reserves by over 6 percent over the previous year. In particular, the items with a large increase in reserve are foods, canned foods, fresh foods, fruits, vegetables, tubers, fruits, meat, fish, milk, soft drinks, etc. In addition, VinMart Long An, Long An Book and Cultural Services Joint Stock Company, also increased commodity reserves by nearly 10 percent compared to 2020.
For petroleum, there are 477 petrol stations in the province with a capacity of about 20,500 cube meters, the regular reserve is about 2,385 cube meters, which are evenly distributed throughout 15 districts, towns and cities in the province. Long An Petroleum Company alone has 65 affiliated stores with regular reserves of over 300 cube meters, the average supply capacity per month is about 13,720 cube meters, an increase of 5 percent compared to Tet Canh Ty 2020 (petrol 6,800 cube meters, oil 6,800 cube meters diesel, 120 cube meters kerosene), total value about 193 billion VND. In addition, there are 3 warehouses in the province: Long Hung Vietnam with a capacity of 11,550 cube meters, Ben Luc with a capacity of 3,500 cube meters and Tan Tap petroleum with a capacity of 2,000 cube meters, ensuring to serve the people's needs of production, business and consumption in Tet holiday.
No increases in price
One of the items that consumers choose and reserve the most on the occasion of the new year is rice. According to a survey by the Department of Industry and Trade, the total inventory in enterprises in the province is now more than 200,000 tons. Particularly, the 20 large-scale food enterprises of the province have regular rice reserves of about 5,000-50,000 tons per enterprise. In other food businesses about 40-1,000 tons.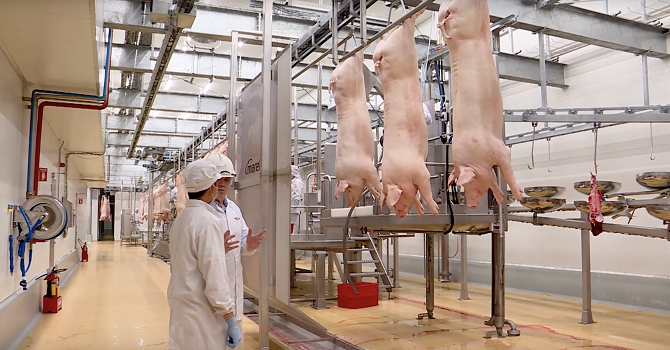 MeatDeli clean meat
The representative of Long An Food Company said that the actual total number of goods in stock is currently 13,488 tons (converted to rice), totaling more than 141 billion VND. The company's warehouses are in districts of Thanh Hoa, Tan Thanh, Vinh Hung and Tan An city. In order to serve the Tet market, the company also produces, packages, supplies and stores all kinds of fragrant rice, ensures the supply in the market with the criteria that rice has a clear origin, food safety and hygiene with good quality, reasonable price and nice design.
Ms. Thao Vy, a rice traders in Ward 4, Tan An City, said that she had presently stored more than 20 tons of rice to serve patrons. Because rice is stockpiled early at a stable price, she plans not to increase her selling price, especially in the days near Tet. Currently, rice is usually priced at 13,000-15,000 VND per kilo, Nang Thom Cho Dao rice is from 19,500-25,000 VND per kilo, ST24, ST25 rice is 21,000-30,000 VND per kilo.
Pork is one of the items that almost every family buys on Tet holidays. This year, due to the widespread impact of African swine fever, the supply of pork has decreased. On the other hand, the ability of pig farms to re-herd is limited, so the price of pork is still quite high. Currently, the average price of live pork is 90,000 VND per kilo, leading to the high price of pork sold on the market, from 125,000 to 160,000 VND per kilo. However, this item will not be lacking, because in Long An, Masan Group Joint Stock Company has just put into operation the Meat Processing Complex of MEATDeli Saigon. This complex has a scale of up to 155,000 tons of product and serves cool meat and processed meat from cool meat. The selling venues for this meat product are stores VinMart+.
Through recognition, the types of cakes and candies for the Tet market are mostly domestically produced goods, with diverse models, with prices ranging from 40,000-100,000 VND per kilo depending on each type and production establishment. Canned cakes are priced from 80,000 to 110,000 VND per carton, depending on the type and manufacturer. Particularly jams typical of Tet such as coconut jam, gooseberry, tomatoes, tamarind, and so on which are produced by hand, also come to the market. According to Ms. Minh Ut - owner of the bakery and jam shop in Tan An market, although the selling price is higher than that of other confectionery and confectionery products, consumers still choose because of their deliciousness, food safety and hygiene./.
By Mai Huong – Translated by Duc Tam
Source: https://baolongan.vn/khong-thieu-hang-hoa-phuc-vu-tet-a107970.html