PM presses button to launch digital social insurance app
Prime Minister Nguyen Xuan Phuc on November 16 attended the launch ceremony of the "VssID - Digital Social Insurance" – the mobile application of the Vietnam Social Security (VSS).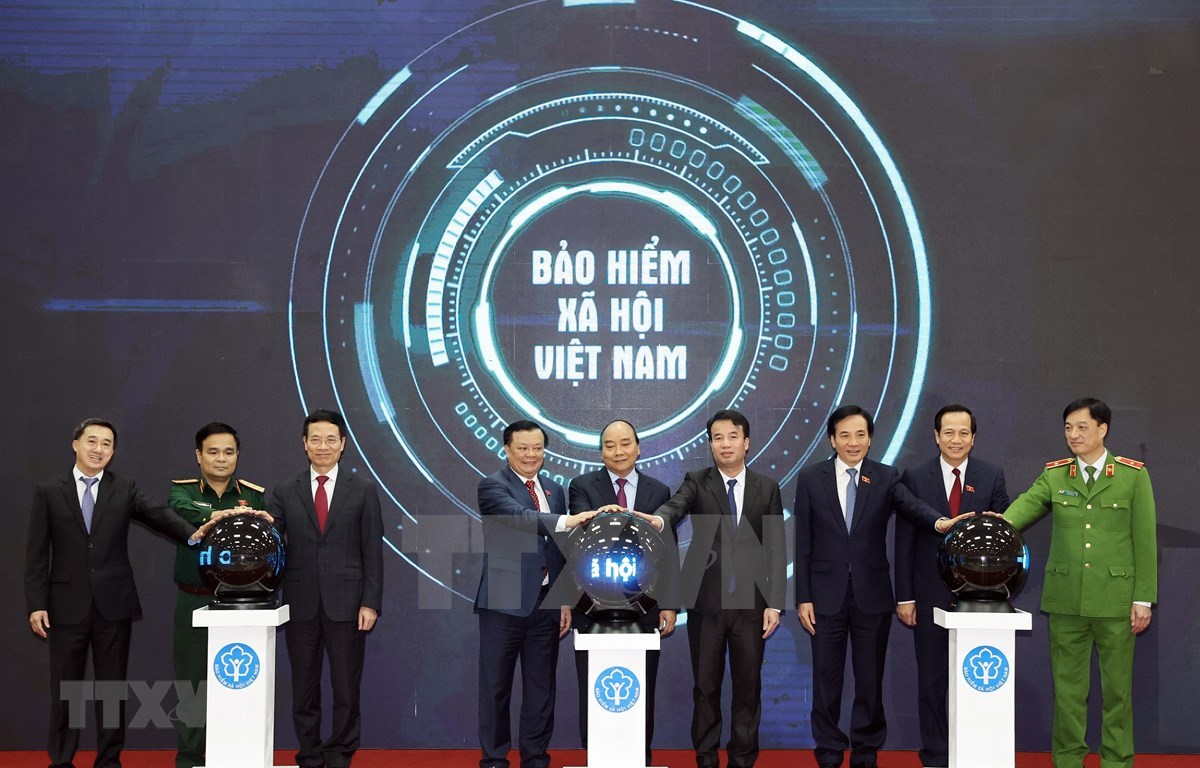 Prime Minister Nguyen Xuan Phuc and other delegates press the button to launch the "VssID - Digital Social Insurance" application (Photo: VNA)
The VssID app, which is available on IOS and Android platforms, provides users with information on their social insurance engagement history, social insurance codes, medical facilities accepting social insurance as well as places for paying insurance premiums.
After pressing the button to launch the app, PM Phuc said that the introduction of the app is a huge step forward in the VSS's administrative reform process and IT application efforts, contributing to implementing the national digital strategy and building e-government.
He noted that the social insurance coverage has been broadened with a rise of more than 1.3 times over 2015 to nearly 33 percent of the workforce in 2020. The ratio of social insurance engagement also increased to about 91 percent in 2020 from 76.5 percent in 2015.
He held that the number of subscribers of the app will increase quickly as more than 60 percent of the population are using smartphones which are becoming more affordable recently.
Through the app, employees can directly monitor their employers' payment of social, health and unemployment insurance, thus ensuring their legitimate rights, he said.
The Government leader asked the VSS to continue adding more public services as well as the online payment into the app, while ensuring cyber security and private information safety for users.
According to VSS General Director Nguyen The Manh, amid the flooding situation in the central and Central Highlands regions, the VSS and the Ministry of Health are working together to pilot the use of health insurance cards' image on VssID in smartphones to replace the paper ones, thus facilitating local people's medical checkups and treatment./.
VNA