VnSat project - Towards clean and sustainable agriculture
In order to reduce production costs, increase productivity, improve income, improve the value of agricultural products, the competitiveness of products, and so on are the effectiveness that the VnSat project has brought in recent years.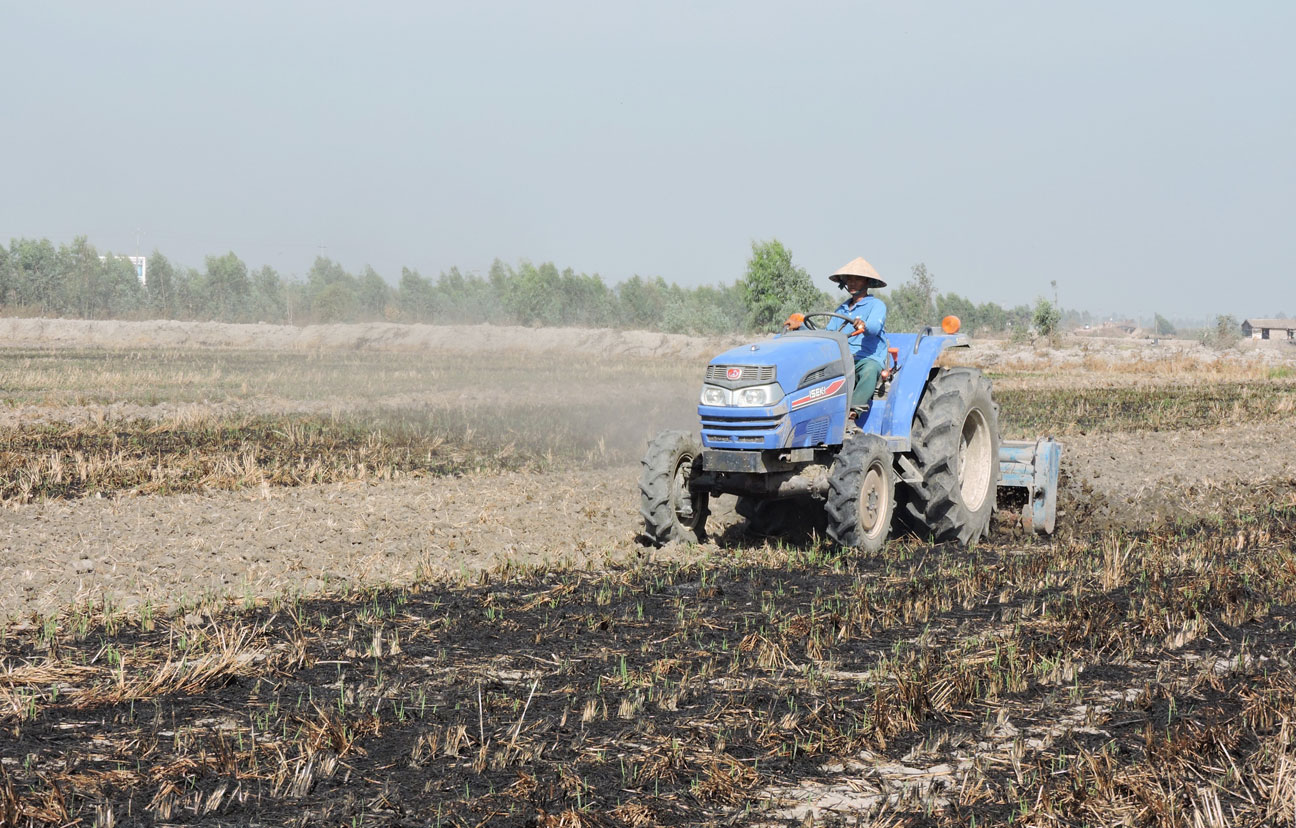 Participating in VnSat project helps farmers reduce production costs, increase productivity, improve income, etc.
The Vietnam Sustainable Agricultural Transformation project (VnSat) sponsored by World Bank is implemented in eight provinces and cities in the Mekong River Delta region with rice strengths, including An Giang, Kien. Giang, Long An, Dong Thap, Soc Trang, Tien Giang, Hau Giang and Can Tho City. The goal of the project is to transfer advanced science and technology, change traditional production practices, increase the competitiveness of the rice industry, reduce negative impacts on the environment in rice production, improve life quality, etc.
In 2015, VnSat project officially deployed in Long An, choosing 4 districts of Tan Hung, Vinh Hung, Tan Thanh, Moc Hoa and Kien Tuong town of Long An province to implement with a total investment of more than 289 billion VND. Up to now, the total area of the project region is nearly 49,600 hectares, with over 25,000 households from 23 participating communes. When farmers participate in the project, they are trained and introcduced in sustainable cultivation such as techniques "3 decrease, 3 increase", "1 must, 5 decrease", and so on. It contributes to change farming practices from traditional to applying the most advanced and modern science - technology.
Director of Center for Agricultural Service of Vinh Hung district - Huynh Van Lam shared: "VnSat project in district is implemented and performed in 6 communes of Vinh Thuan, Vinh Binh, Hung Dien A, Khanh Hung, Vinh Tri and Thai Binh Trung. When the project was first implemented, the locality faced difficulties because people did not fully understand the meaning of the project; Propaganda work is still formalistic and has not gone into depth; Farmers participating in the project recorded inadequate production diaries, did not comply with the cultivation process, etc. However, farmers boldly participated, shared, and exchanged experiences together; applied sustainable rice cultivation process in the direction of "3 reduction, 3 increase", "1 must, 5 decrease", etc.. after a while. Thereby, farmers can reduce the amount of seeds, the amount of fertilizer and the number of spraying pesticides that reduces production costs and increases profits".
According to the statistics in 2020, the application of techniques "3 decreases, 3 increases", "1 must, 5 decreases" brings higher profits than traditional production. Specifically, farmers reduced 60 kilos of seed per hectare per crop; the amount of fertilizer reduced by 125 kilos of seed per hectare per crop; The number of insecticide and disease spraying times decreased by 2.5 times per hectare per crop, etc. Thereby, the production cost is over 10 million VND per hectare per crop that is lower than traditional production, it contributes to increase the average profit from 16-19 million VND per hectare per crop.
Director of Hung Tan Agricultural Cooperative (Hung Thanh Commune, Tan Hung District) - Ngan Van Phi shared: "After implementing the VnSat project, the cooperative has over 98 percent of the area applying the cultivation process" 3 decrease, 3 increase "," 1 must, 5 decrease ", etc. It is important that farmers know how to apply science - technology, bring mechanization into the field, raise prices agricultural products, and so on after joining the project.
Besides the achieved results, the implementation and implementation of the VnSat project still has many difficulties. Farmers are still using inappropriate seed; some cooperatives have low rates of applying the program "3 decreases, 3 increases", "1 must, 5 decreases"; some cooperatives have not yet completed the linkage to ensure 100 percent of agricultural products have output; has not built a brand for rice products; etc. Deputy Director of the Department of Agriculture and Rural Development - Nguyen Chi Thien said: "After a period of implementation, VnSat project has contributed to change the perception of farmers, shifting from traditional farming to applying science - technology and sustainable farming processes, from which profits increase more than 30 percent on the same cultivated area. The localities continue to maintain the results until the project ends; cooperatives actively link with businesses to find stable outputs for agricultural products; promote propaganda work, contribute to raising awareness for farmers, towards a safe and sustainable agriculture".
With the achieved results, VnSat project has created steady progress for the rice industry, towards a clean, sustainable agriculture, increasing income, and improving the quality of life of people./.
By Kim Ngoc – Translated by Duc Tam
Source: https://baolongan.vn/du-an-vnsat-huong-den-nen-nong-nghiep-sach-ben-vung-a106630.html