18th Long An Provincial Party Committee Conference opens
On December 3, the 18th conference of the Xth Long An Provincial Party Executive Committee officially opened.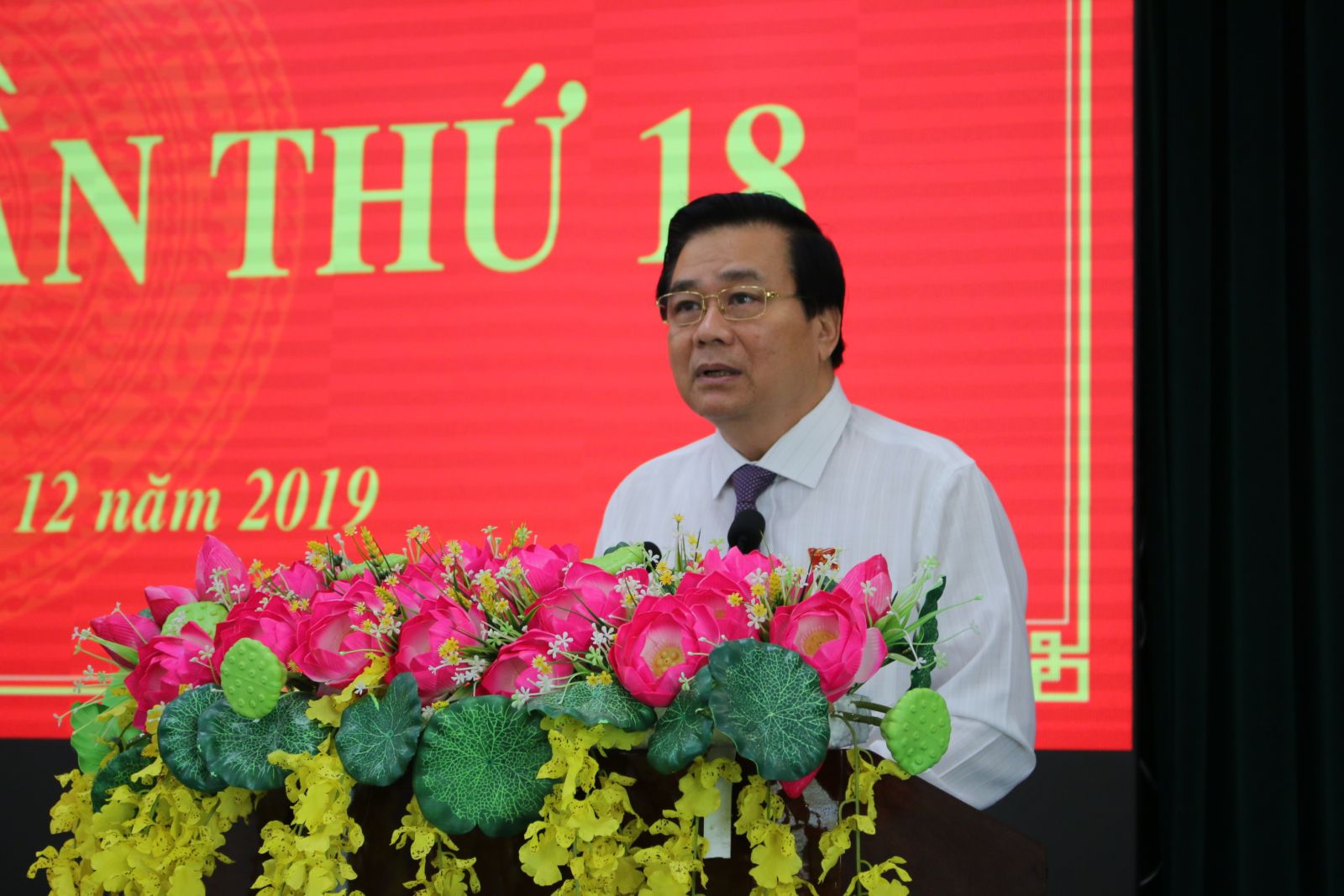 Secretary of the Provincial Party Committee, Chairman of the Provincial People's Council - Pham Van Ranh gives a speech at the conference
The conference discussed and approved the Summary Report on the implementation of the Provincial Party Committee Resolution 2019, Resolution of the Provincial Party Committee on directions and tasks in 2020 as well as the working program of the Provincial Party Committee in 2020; commented on the draft Public Investment Plan 2020 and medium-term plan 2021 - 2025, the state budget estimate in 2020 and the 3-year financial plan (2020 - 2022); adjusted some contents of the implementation of Project No.02-DA/TU of the Provincial Party Committee and discussed some issues of cadre work.
According to the draft report on the results on the fields, 18 out of 21 targets of the Resolution reached and exceeded the plan. Besides, although not meeting the target of Resolution 2019, the economic growth target is quite good, ensuring to meet the 5-year average growth target of the Resolution of the Xth Provincial Party Congress (9.41/9-9.5). The economic structure continued to clearly shift in the right direction of industry - trade - agriculture.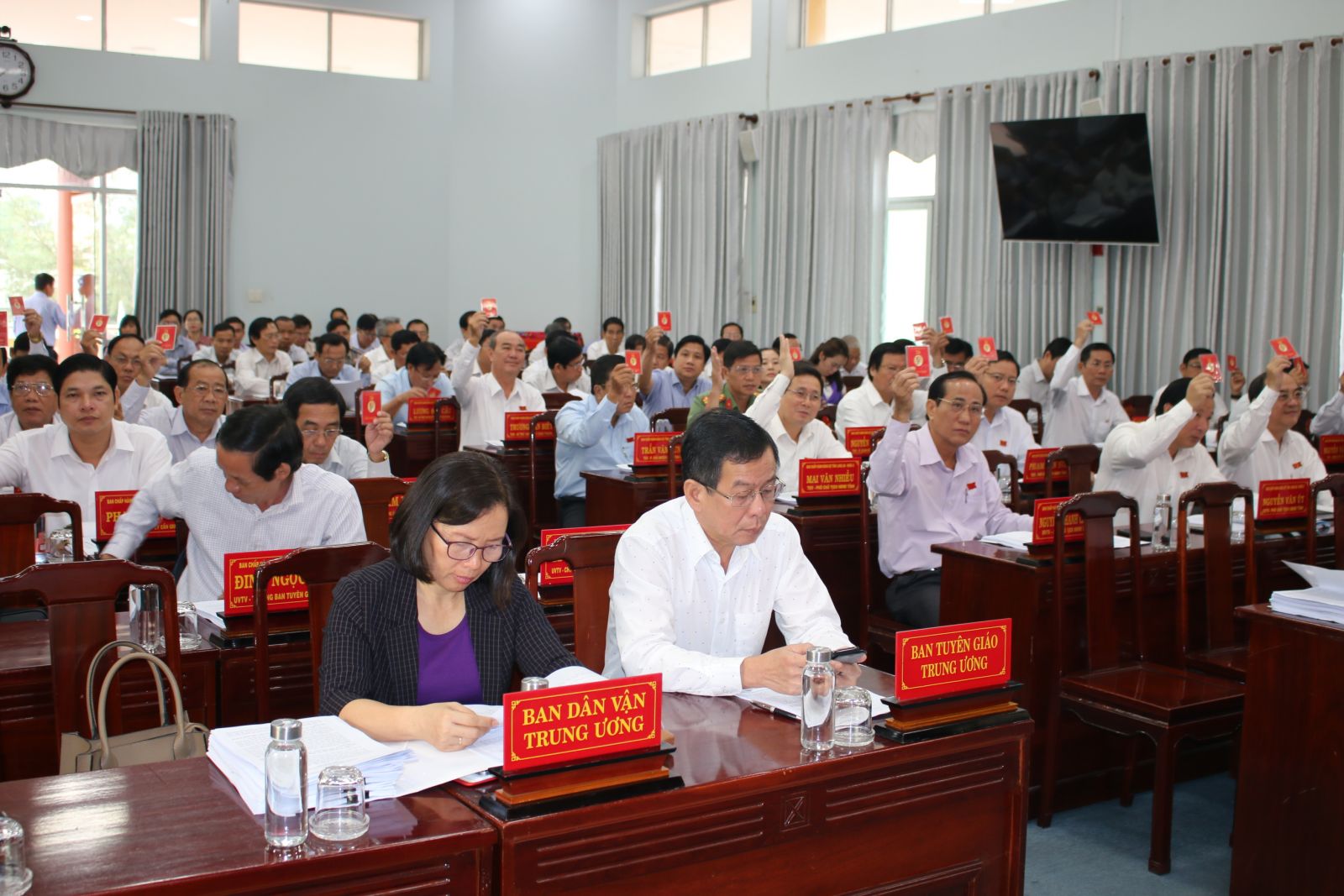 Delegates vote to approve the program of the conference
In addition to the key tasks and solutions, Secretary of the Provincial Party Committee, Chairman of the Provincial People's Council - Pham Van Ranh asked delegates to propose more effective tasks and solutions so that by 2020, the province will achieve the economic growth rate as planned and achieve good results of breakthrough programs and key projects under the Resolution of the Congress.
In particular, it is necessary to study and propose specific tasks to effectively handle the limitations, especially the implementation of hi-tech agricultural development programs associated with restructuring the agricultural sector, and key projects and projects under the Program to mobilize all resources to build the transport infrastructure system for industrial development in key economic regions; the implementation of 2 key tasks to prepare and successfully organize the 11th Provincial Party Congress and strive to achieve the best results in carrying out the political mission in 2020, etc./.
By Van Dat - Translated by Pham Ngan
Source: http://baolongan.vn/khai-mac-hoi-nghi-ban-chap-hanh-dang-bo-tinh-long-an-lan-thu-18-a86423.html