Cyber Security Law ensures safe cyber activities for citizens
The new Cyber Security Law contains stipulations designed to protect citizens from bad and harmful information, requiring both domestic and foreign providers of services on the internet, telecom networks and cyber space in Vietnam to eliminate sources of harmful information by refusing or suspending the supply of service for those sources.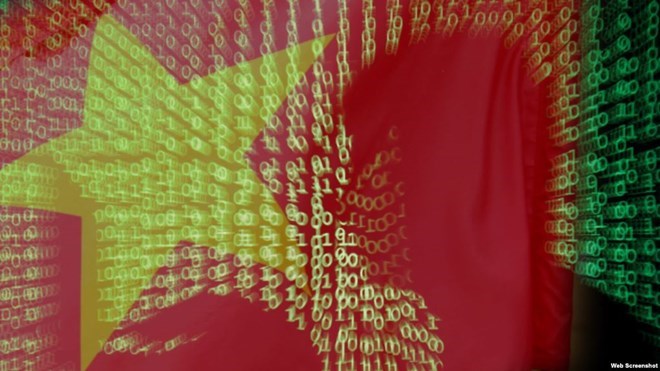 Illustrative photo (Source: WebProNews)
At present, data on net users in Vietnam has been used extensively for profit, while there is insufficient legal framework to manage the use. There have even been cases when the data were used for political schemes or law violation. Therefore, the new law stipulates that domestic and foreign providers of services on the cyber space which collect, use, analyse and process users' personal information and other information created by users in Vietnam, must store such information in Vietnam. Foreign enterprises subject to the stipulation must have a branch or a representative office in Vietnam.
Experts agree that the stipulation is in accordance with domestic law, international practice and it neither runs counter to international agreements to which Vietnam is a member nor hinders the operation of enterprises.
Major General Nguyen Minh Duc, Director of the Police Science Institute under the People's Police Academy, noted that there have been 18 countries in the world which require the storage of data inside their territories, including the US, Russia and China.
Regarding the stipulation on representative offices, he cited existing regulations that require foreign trade promotion organisations to open representative offices in Vietnam.
In addition, the law does not require the storage of all Vietnam-related data and platform data, but only some specific types that are related to personal secrets when necessary, and to national security, because such data are property of citizens and the country, which need to be managed and protected.
Furthermore, the stipulation does not apply to all agencies, organisations operating in Vietnam's cyber space, but only to a number of agencies and organisations providing services that are vulnerable to abuse or that can affect national security.
According to Nguyen Thanh Hong, standing member of the National Assembly's Committee on National Defence and Security, such stipulations are necessary to protect the legitimate rights and interests of individuals, organisations and companies. Hong pointed out that preventative measures are needed to prevent social network service providers from using individuals' information for illegal purposes, thus violating the legitimate rights and interests of individuals, organisations and businesses.
Many people have expressed concern about the possible leakage of personal information as a result of the Cyber Security Law's stipulation that relevant agencies must supply users' information to the Public Security Ministry's cyber security force when there is a written request.
However, Major General Duc affirmed that information leakage is impossible.
"Ensuring absolute secret of citizens' personal information is both a responsibility and legal obligation," he said, noting that any leakage of information will be strictly dealt with in accordance with the law.
The Cyber Security Law was adopted by the 14th National Assembly at its 5th session, and will take effect on January 1, 2019./.
VNA