Digital transformation cooperation agreement signed between Long An Youth Union and MB Long An
Long An Youth Union and Military Commercial Joint Stock Bank (MB) - Long An Branch have just held a signing ceremony to cooperate in implementing the program "Long An Youth - Pioneering Digital Transformation" in 2022.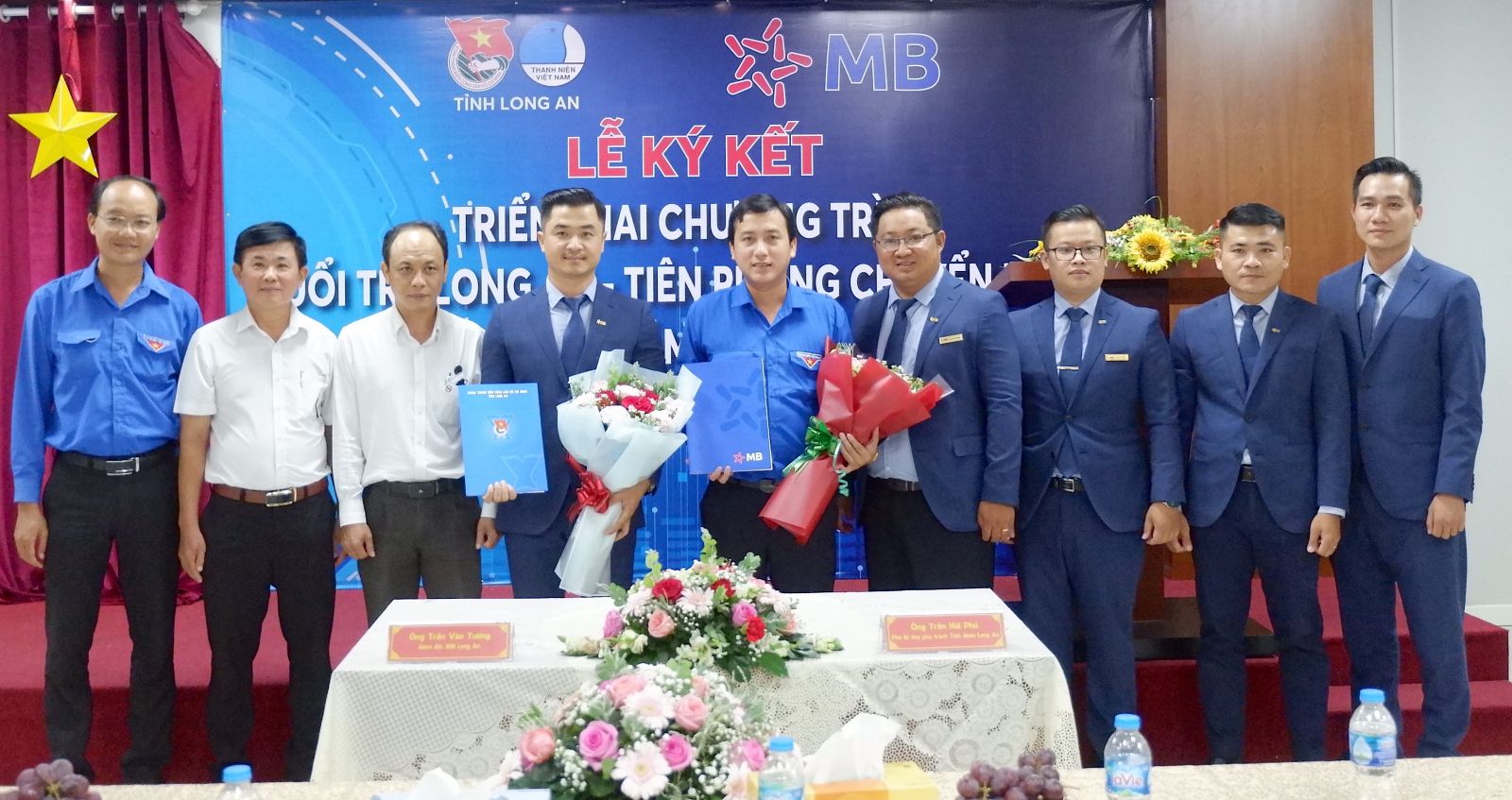 Signing cooperation agreement on digital transformation of Long An Youth Union - MB Long An
The Standing Deputy Head of the Provincial Party Committee's Propaganda Department - Huynh Van Thanh; Deputy Secretary in charge of the Provincial Youth Union - Tran Hai Phu; Permanent Deputy Secretary of the Provincial Youth Union - Vo Minh Quoc; Director of MB Southwest Region - Nguyen Hung Cuong; Director of MB Long An - Tran Van Tuong; representative of the Department of Information and Communications of the province; Union officials, union members and youths of districts, towns and cities attended the signing ceremony.
This is a program to complete the criteria of digital citizens, ready to participate in digital transformation in Long An province, to form the habit of paying non-cash expenses and other utilities for union members, members and young people in the province.
At the same time, the program also supports Youth Union establishments in costs of implementing, deploying and increasing the size and quality of youth work and youth projects in the localities.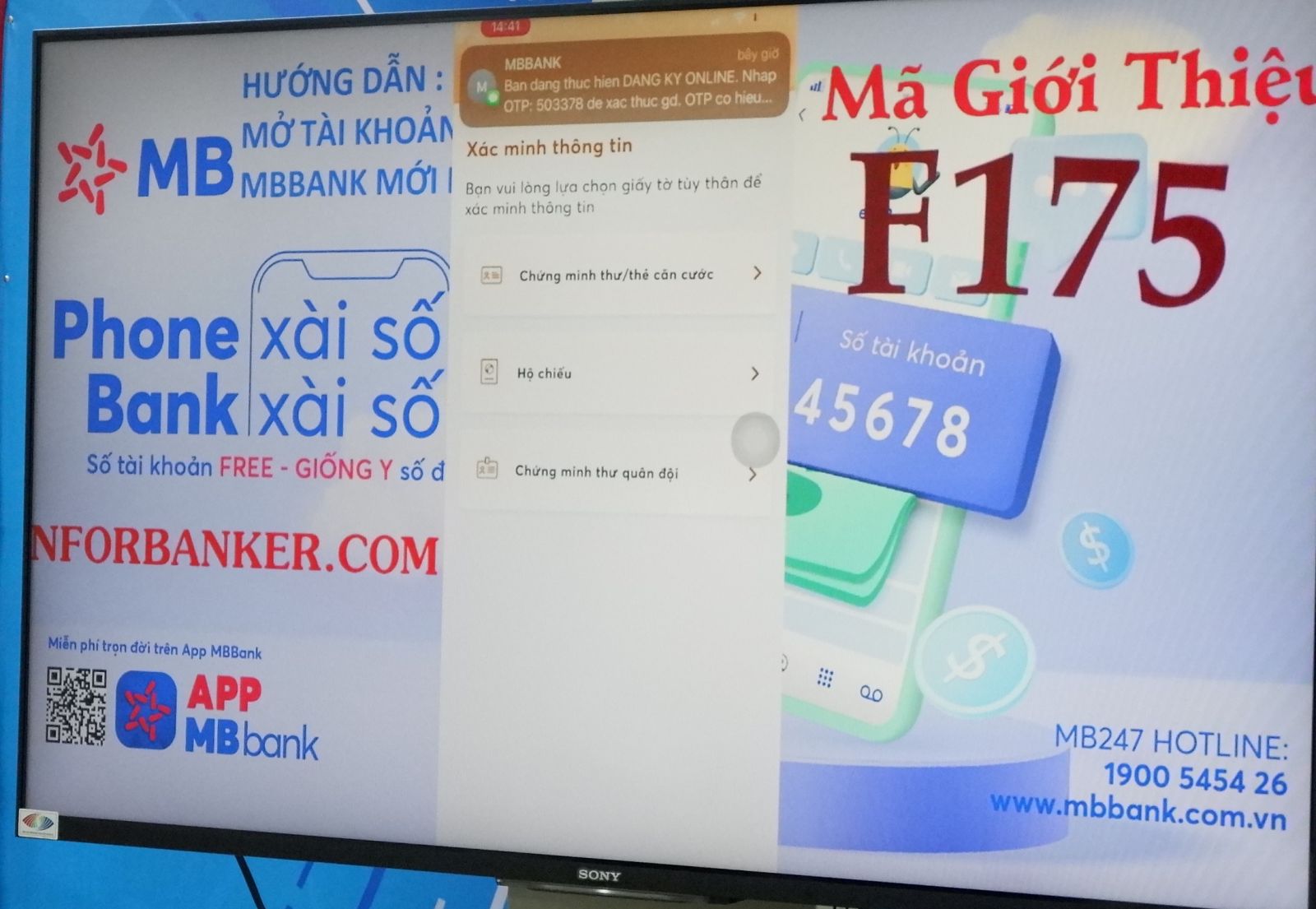 MB Long An Branch organizes instructions to download MB Bank application to mobile phones
After the signing ceremony, the Provincial Youth Union coordinated with MB Long An Branch to organize a training session to share knowledge and experience on digital transformation and implement social security activities. Accordingly, in downloading the MB Bank application to the phone, in addition to the utilities for users, with 1,000 applications successfully opened, MB will contribute to the social security fund of the Provincial Youth Union 50 million VND and unlimited number of applications. the amount of apps that are funded. All of this funding was transferred to the provincial Youth Union to deploy the youth project "Friendship House".
The program aims to concretize the policy of the Standing Board of the Provincial Party Committee and the Provincial People's Committee, contributing to improving the digital transformation ranking index of Long An province; promote the spirit of creative and proactive responsibility of the Youth Union - Association in the digital transformation process of Long An province to 2025.
This is also a practical activity to welcome the congress of the Youth Union at all levels, towards the 11th Congress of the Ho Chi Minh Communist Youth Union in Long An province, term 2022 - 2027./.
By Ha Lan – Translated by Duc Tam
Source: https://baolongan.vn/ky-ket-hop-tac-chuyen-doi-so-giua-tinh-doan-long-an-va-mb-long-an-a137009.html