Duc Hoa district voters propose to improve traffic infrastructure
Voters in Duc Hoa district, Long An province proposed to soon improve traffic infrastructure comprising National Highway N2, National Highway 1 and Ho Chi Minh Highway and handle long delayed projects for local socioeconomic development on November 26.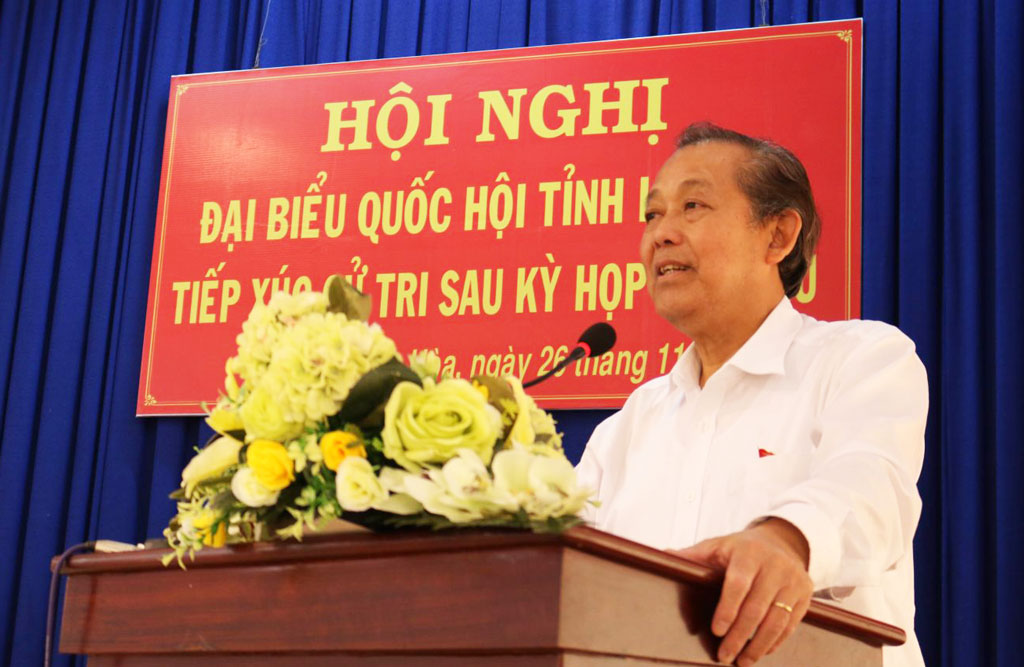 Standing Deputy Prime Minister Truong Hoa Binh informs voters of the Party's policies and the State's law
They were speaking at a meeting with standing deputy Prime Minister Truong Hoa Binh and the NA delegation of Long An province after the sixth session of the 14th National Assembly.
The voters emphasized the need of reconsidering the efficiency of educational reform and health investment to prevent waste.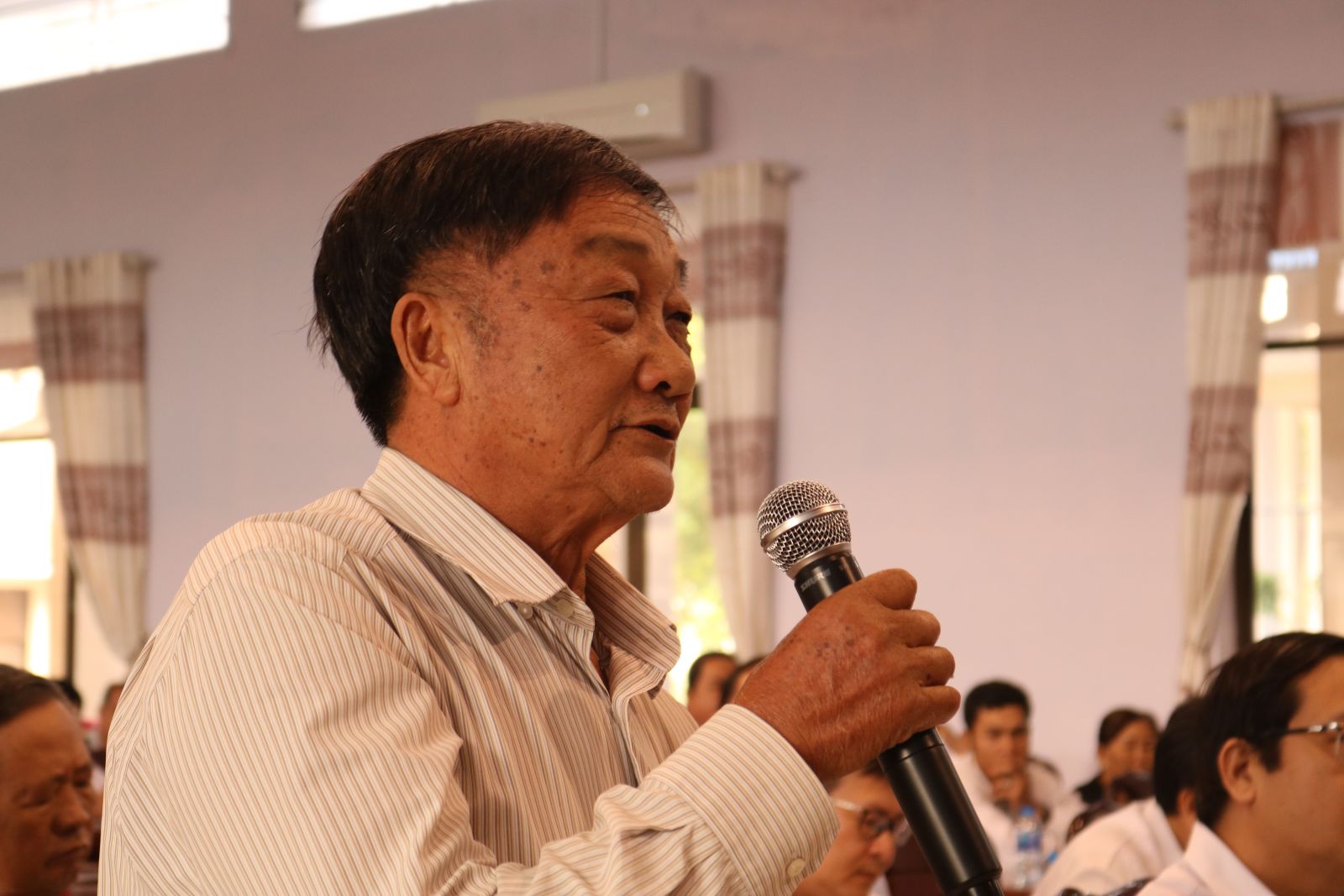 Voter Lam Thanh Thao from Hau Nghia town proposes to reconsider educational reform efficiency
In addition, they suggested to strictly handle organizations and individuals relating to corruption and have solutions to reclaim corrupted properties.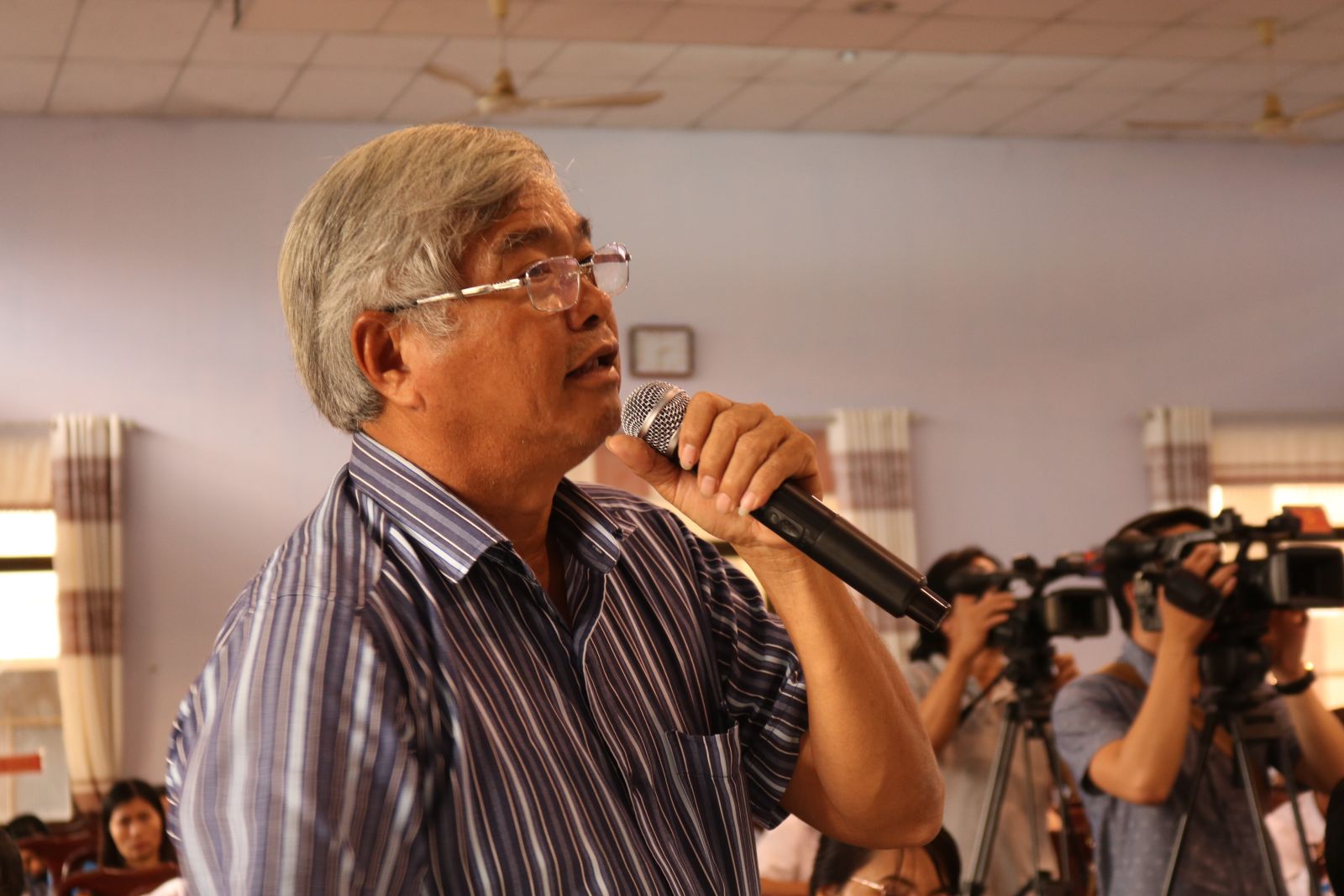 Mr. Vo Quan Huy from Hiep Hoa commune suggests traffic infrastructure improvement
At the meeting, Mr. Truong Hoa Binh informed voters of the Party's policies and the State's law, clarifying that socioeconomic development and international integration aims to develop the country according to socialist path and orientation.
He appreciated voters' opinions and hoped them to absolutely believe in the Party's leadership, join hands with the government to protect and develop the country./.
By Thanh My – Translated by Hai Mien