Foreign friends impressed by Vietnam's diplomatic achievements
Foreign friends have expressed their impression on Vietnam's achievements, especially those in external affairs, over the past 35 years of renewal process.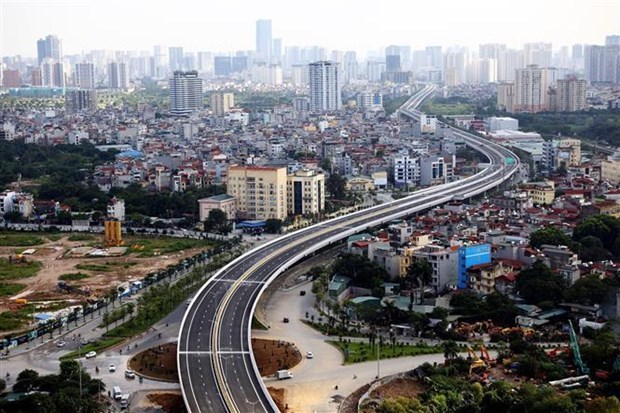 Illustrative image (Photo: VNA)
Jakarta Post's senior journalist Veeramalla Anjaiah, who is also a senior researcher from the Centre for Southeast Asian Studies (CSEAS) in Indonesia, said with its practical and flexible foreign policy, Vietnam restored diplomatic ties with China in 1991, normalised ties with the US in 1995, joined the Association of Southeast Asian Nations (ASEAN) in 1995, the Asia-Pacific Economic Cooperation (APEC) in 1998, the World Trade Organisation in 2007 and successfully integrated into the global economy.
He stressed that Vietnam is striving to become a friend, a trustworthy partner, an active and responsible member of the international community. The country has so far formed diplomatic ties with 189 out of 193 member states of the United Nations, including 30 strategic and comprehensive partners. In 2019, Vietnam was elected as a non-permanent member of the United Nations Security Council (UNSC) for the 2020-2021 tenure with 192 out of 193 approval votes.
According to him, they are great successes of Vietnam's diplomatic sector.
Sharing the same view, Secretary General of the France-Vietnam Friendship Association Jean-Pierre Archambault said Vietnam has exerted efforts to fully integrate into the international community, with its success in the election of UNSC non-permanent member as the most solid evidence. The result has proved Vietnam's new position and the international community's trust in its foreign policy.
Assoc. Prof of International Business Faisai Ahmed from the FORE School of Management in New Delhi said Vietnam has made remarkable strides following the renewal process, contributing to improving its international trade position, global competitiveness and role in the world economic governance.
Professor of contemporary history Pierre Journoud from France's Paul-Valéry Montpellier 3 University spoke highly of Vietnam's policy on door-opening and global integration as well as mulilateralisation and diversification of ties in foreign policy.
Highlighting Vietnam's increasingly important role in the region, especially in ASEAN, and international arena, he said Vietnam's commitments at the United Nations and peacekeeping activities in Africa are enriching its experience and consolidating its prestige in the world./.
VNA