Industrial zone occupancy rate behind plan
Total land area letting out to investors in industrial parks and clusters is estimated to reach 282.3 hectares accounting for only 80.6 percent of this year plan in Long An province.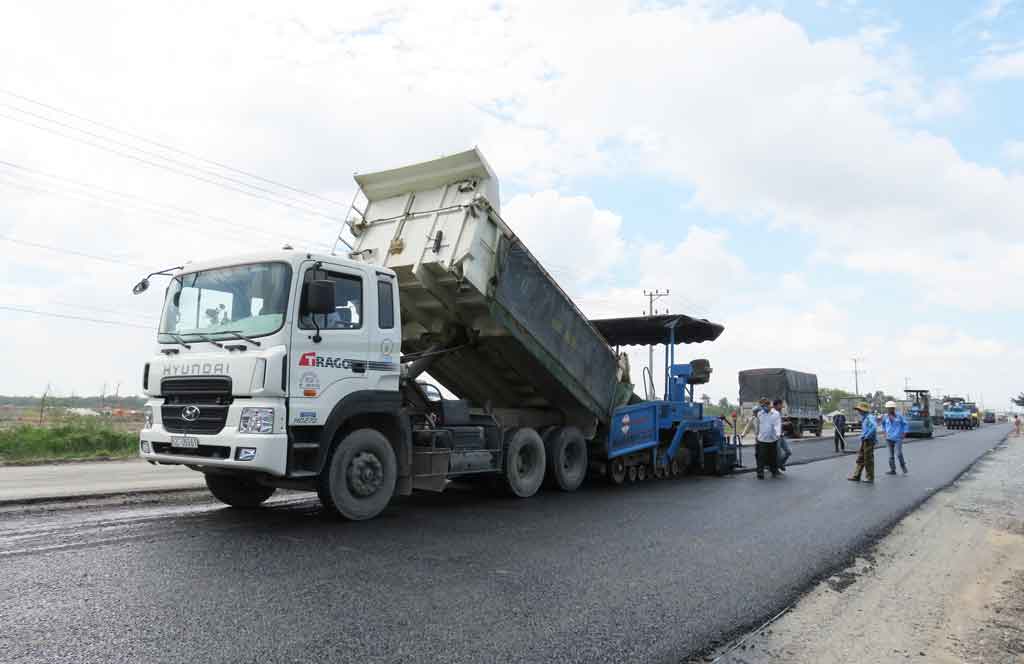 Long An province is making efforts to mobilize all resources to invest in traffic infrastructure. In the photo is under construction Road 830.
The province now have 16 industrial parks with the occupancy rate approximating 71.3 percent, 12 others are doing procedures on establishment, site clearance and technical investment with meeting financial difficulties.
There are 17 active industrial clusters with the total area of 877.5 hectares attracting 512 projects.
Explaining for the low occupation rate, authorized agencies pointed out two reason. Firstly, despite the province's efforts, investors especially those from Japan have been disappointed with infrastructure inside industrial parks and clusters.
Secondly, the province has limited receiving of investments outside industrial zones so infrastructure investors in the zones have highly increased rent, discouraging secondary investors.
Currently, the province is mobilizing all resources to synchronously invest in traffic, electricity and water infrastructure to develop the zones, calling on investors to build main traffic routes linking up industrial zones together, connecting them with HCMC and Long An seaport.
Deputy chairman of Long An province People's Committee Nguyen Van Duoc proposed investors to improve infrastructures, take responsibility to secondary investors and facilitate goods' production, trading and transport as their initial commitments.
That aims to join their hands with the province to improve investment environment, lure more investors, increase occupation ratio in industrial zones, limit environmental pollution and develop sustainably, he added./.
By Thanh Tung – Translated by Kim Chung