Korean Consul General to HCMC visits Long An province
The Korean Consul General to Ho Chi Minh City –Lim Jae-Hoon visited Long An province on April 6 and met secretary party committee cum chairman of People's Council Pham Van Ranh and leaders of the departments and relevant agencies…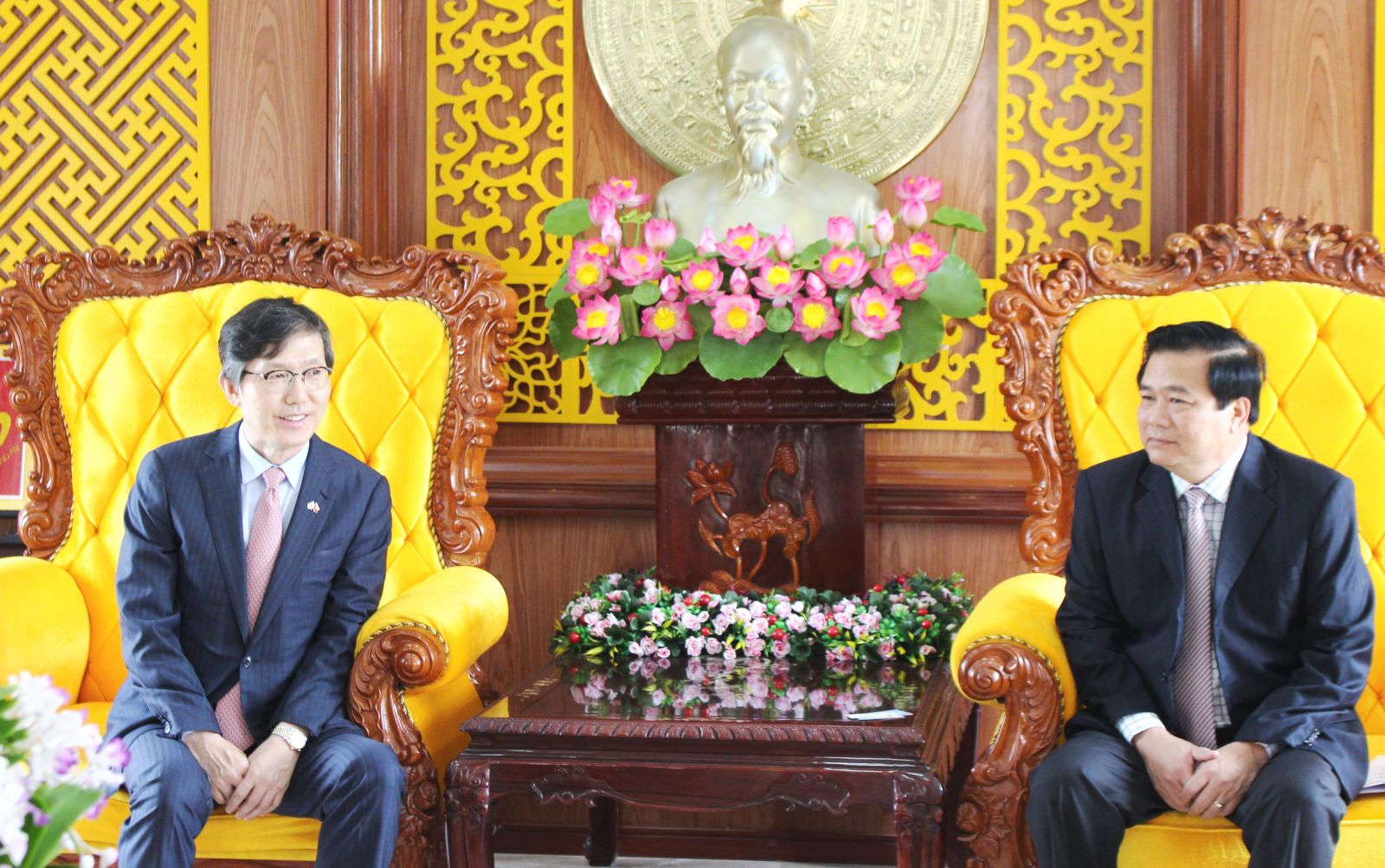 Long An Party Chief Pham Van Ranh R meets the Korean Consul General to HCMC
On behalf of the province leaders, Mr. Pham Van Ranh introduced the provincial potentials and investment policies in agricultural development, industry, tourism adding that the province wants to continue maintaining good cooperation relationship between Vietnam-Korea in general and Long An –Korea's Chungcheongnam-do (Korea) in particular.
For the past years, the province had cooperated strongly with companies to invest in industrial zones' infrastructure and boosted investment promotion with Korean enterprises through Korea Business Association in HCMC.
Long An had signed development cooperation with Chungcheongnam-do and achieved positive results including cultural exchange, public administrative management, health and education. The province had launched many fieldtrips to study and exchange experiences about economic development in Korea.
Mr. Lim Jae-Hoon thanked Long An province for its warm welcome hoping that the province should continue creating favorable condition for Korean enterprises to invest in high tech and thermal electricity fields./.
By Phong Nha - Translated by Dinh Thanh