Long An proposes to implement 14 issues in transport sector
Minister of Transport - Nguyen Van The had a working session with leaders of the Mekong Delta province of Long An on the state management of transport sector, investment in transport infrastructure development, and ensuring traffic order and safety.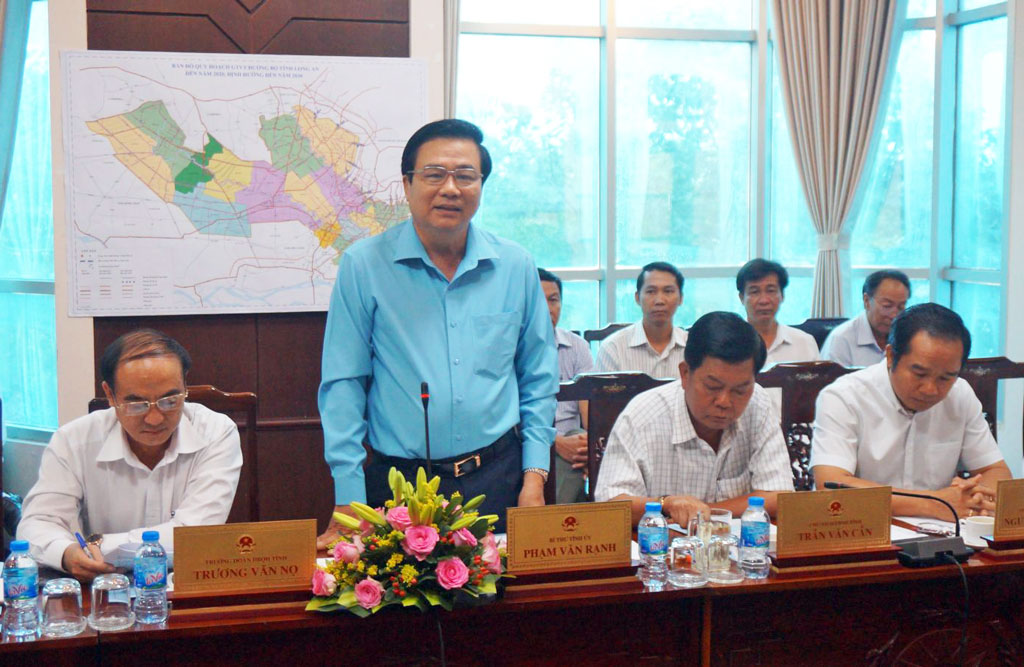 Secretary of Party Committee, Chairman of People's Council of Long An Province - Pham Van Ranh informed delegates about the local transport infrastructure
According to the Chairman of the People's Committee of Long An - Tran Van Can, the local water and road transport system contribute significantly to the socio-economic development of the Mekong Delta in general and Long An province in particular.
However, in Long An, the implement of some roads invested by the Government is still slow. In addition, National Highway (NH) N2, NH 50 and NH 62 is too small and degraded, so these roads often occur traffic jams, accidents, especially on holidays.
Therefore, Long An provincial leaders proposed the Government and the Ministry of Transport to ratify 14 specific issues in transport infrastructure.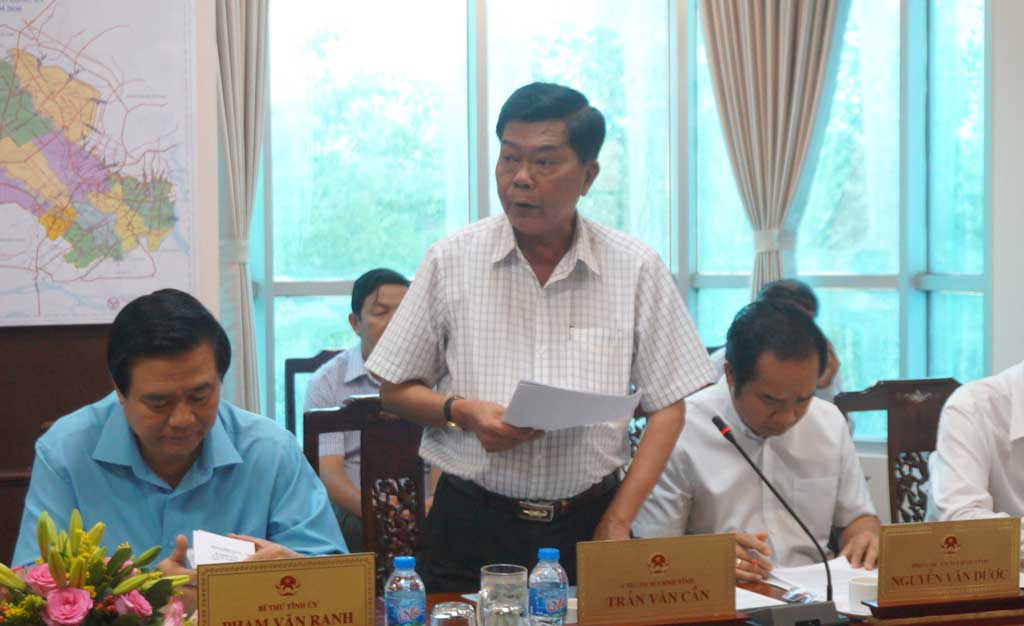 Chairman of Long An Provincial People's Committee - Tran Van Can proposed some issues in the field of transport in the province
To be more specific, some roads that need to be invested soon include the axis road linking HCMC - Tien Giang - Long An; Ho Chi Minh Road (Chon Thanh - Duc Hoa district section); NH N1 connecting Long An - Dong Thap and An Giang province; NH 62 linking NH 1 - HCMC-Trung Luong Expressway - NH N2 - NH N1 and Binh Hiep international border gate; Ring Road No.3, No.4 – HCMC.
In addition, some roads and bridges that need to be upgraded and expanded comprise NH N2 passing through Duc Hoa - My An - Cao Lanh; NH 1 (from the intersection of Vo Van Kiet road with NH 1 to the road leading to HCMC-Trung Luong Expressway and NH 1); NH 50 (from NH 50 intersection with Nguyen Van Linh road to Long An province), bridges across Bac Dong and Rach Chanh culvert (on NH 62).
Apart from that, the provincial leader also offered to issue a Protocol Vietnam Cambodia on road transport through the Binh Hiep - Pray Vo international border gate, authorize Long An Department of Transportation to manage inland ports and wharves in the province, dredge the Soai Rap River and remove the "black points" of traffic accidents at Binh Nhut and Long Kim crossroads (on NH 1, Ben Luc district).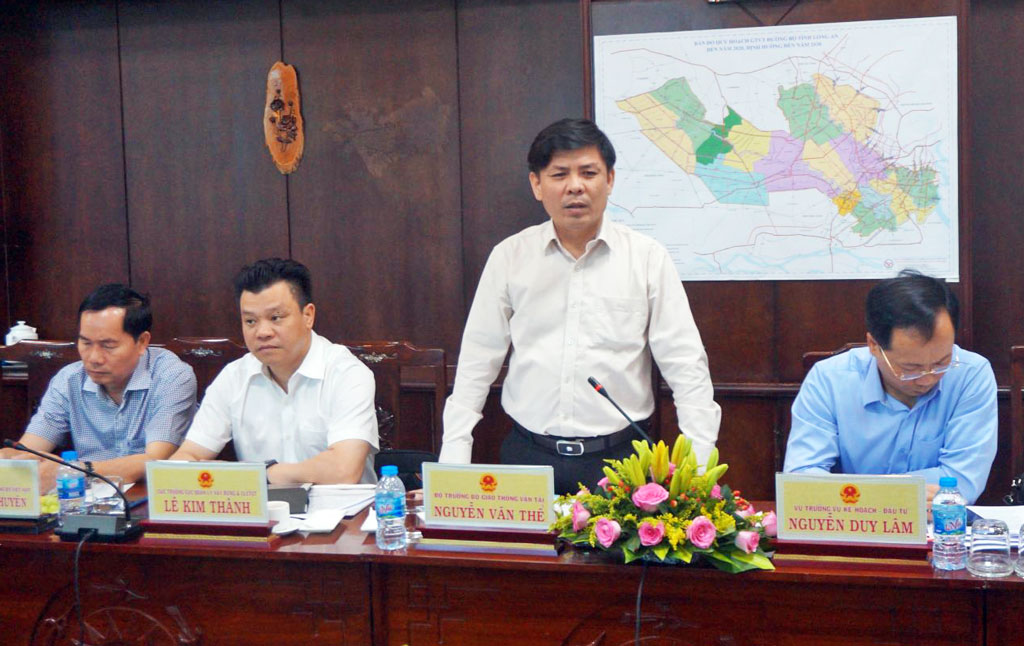 Minister of Transport - Nguyen Van The recognized the proposals of Long An provincial leaders
Besides, Long An provincial leader proposed to adjust the total investment of the ground clearance sub-project of WB5 project in phase 2, repay the investment capital for the clearance project so as to upgrade the NH 50.
In response, the Minister recognized the province's good methods in transport infrastructure investment, site clearance and consider proposals of the provincial leader to timely solve the prolems./.
By Le Duc - Translated by Pham Ngan
Source: http://baolongan.vn/bo-truong-bo-giao-thong-van-tai-lam-viec-tai-long-an-a72709.html