Long An ranked 7th in the administrative reform index of 2018
The Government Steering Committee for Public Administration Reform (PAR) has just announced the PAR Index of 2018. Accordingly, the Long An PAR index is ranked 7th (81.02 points), increasing 5 grades compared to that of 2017 (ranked 12th).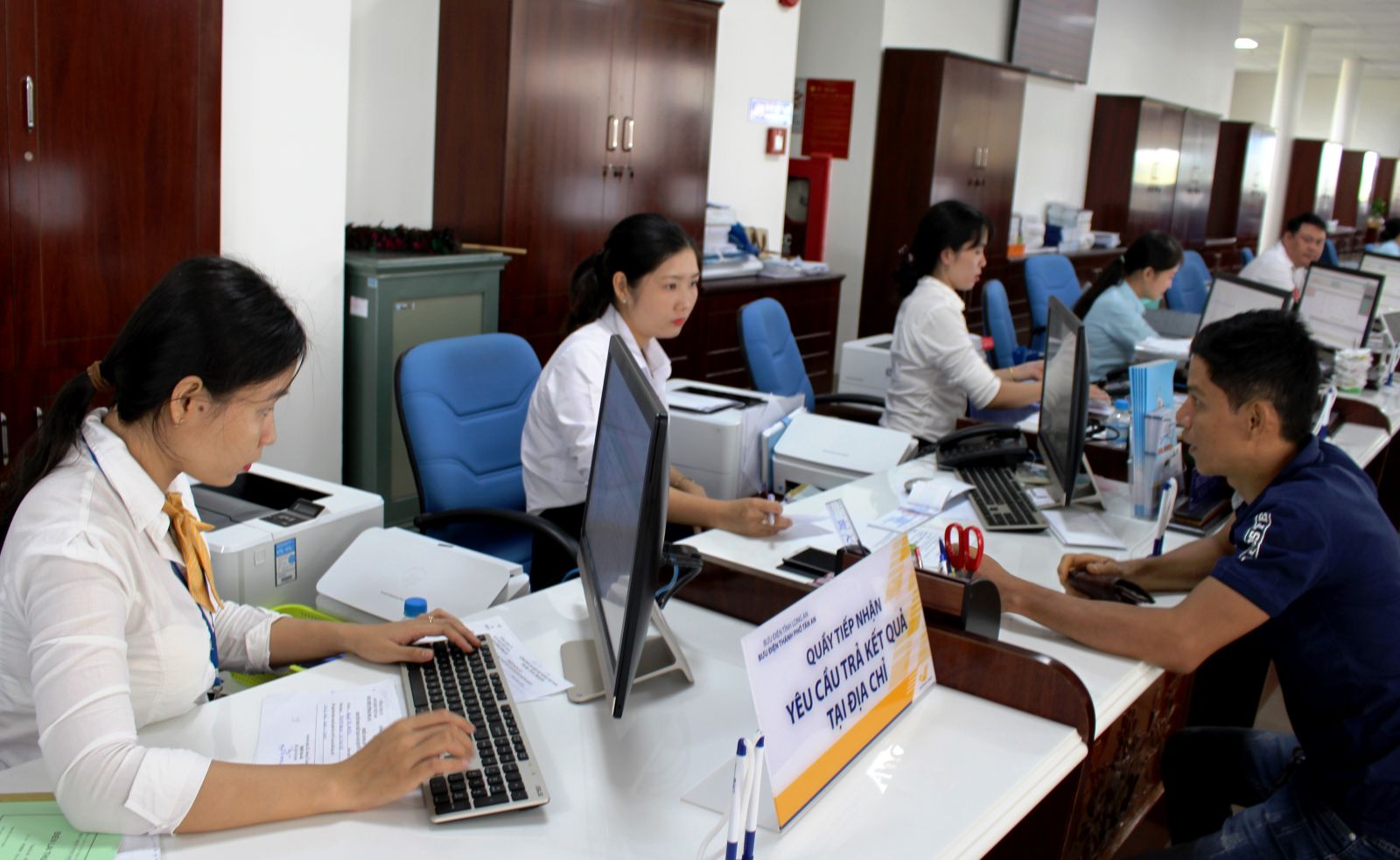 Long An is in the top 10 provinces and cities leading the ranking of PAR Index of 2018
The PAR Index is a management tool developed by the Ministry of Home Affairs and applied from 2012 until now. Thereby, it aims to help the Government to monitor and evaluate substantially and effectively the results of annual PAR results of ministries, ministerial-level agencies and People's Committees of provinces and cities directly under the Central Government.
PAR results 2018 of provinces and cities are divided into 4 groups: Group A (over 80 percent); group B (75-80 percent); group C (70-75 percent); group D (less than 70 percent). Quang Ninh maintained the top ranking with the result of the index reaching 89.06 percent, 5.08 percent higher than the standing province in the second position, Hanoi capital. Phu Yen is the locality ranked 63/63 provinces and cities with the result of 69.53 percent.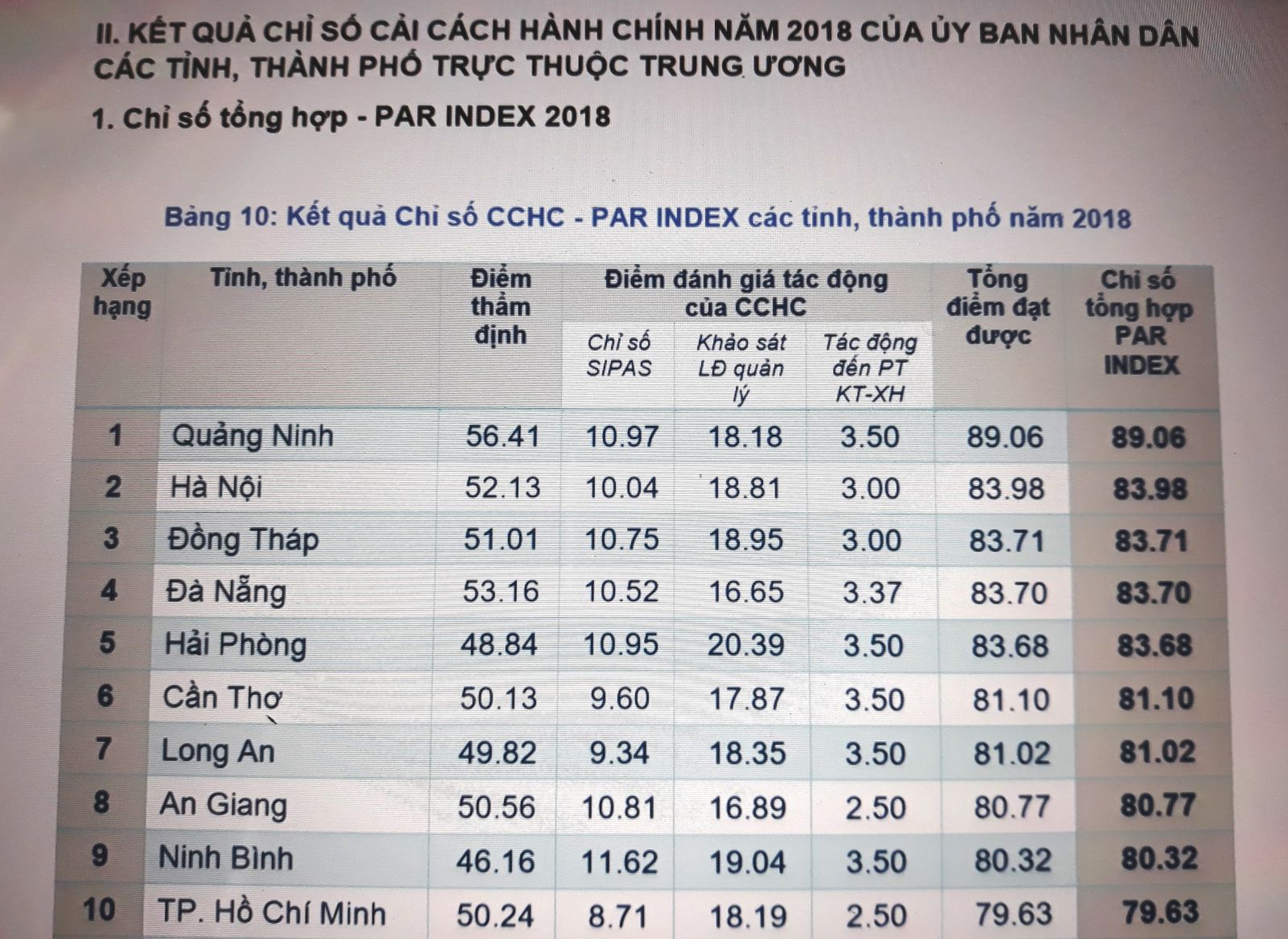 In 2018, Long An ranked 7th, increasing 5 grades compared to 2017 on the PAR index
The satisfaction index of people and organizations with the service (SIPAS) of the State administrative agencies in 2018 is 82.99 percent, an increase of more than 2 percent compared to 2017. The satisfaction index on the following factors: Service access; administrative procedures; service results increased compared to 2017. However, the satisfaction index of receiving and processing comments, feedbacks and proposals was reduced./.
By Phong Nha – Translated by Duc Tam