Long An releases 3 tons of breeds of aquatic animals
Long An Department of Agriculture & Rural Development's Fishery sector has released 3 tons of breeds of aquatic animals into the river in November and December, 2017, aiming to enrich and recover fishery resources.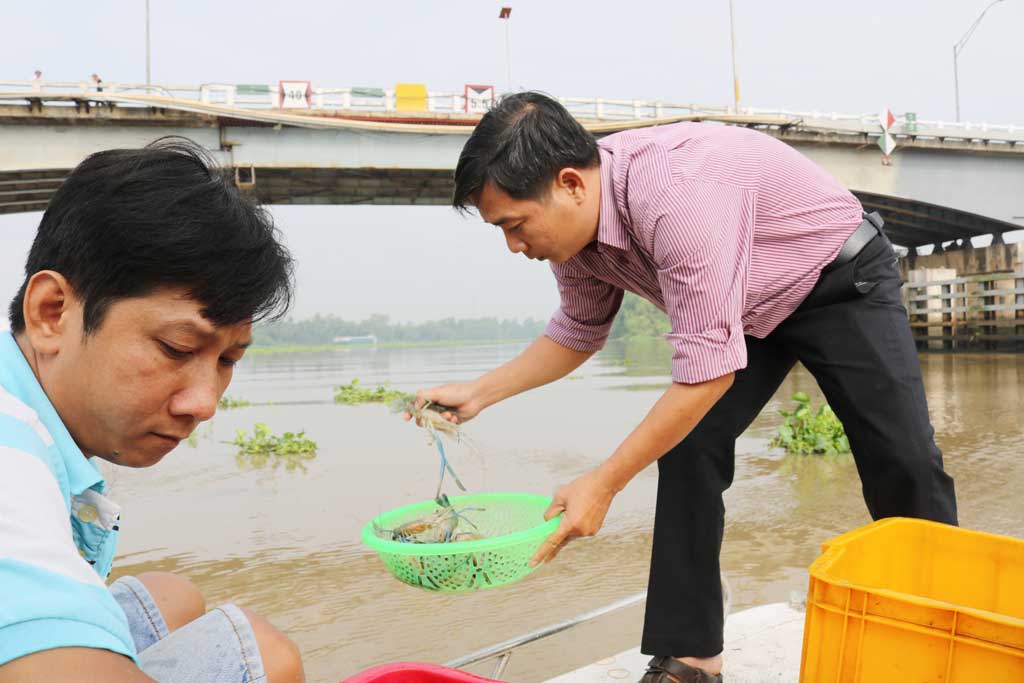 Along with releasing breeds, the province hoped to raise awareness in the community in protecting breeding areas in the river and its fishery resource protection.
The illegal exploitation of fishery resources has still occurring in the province, causing seriously fishery resources effected. Accordingly, the department asked local authorities to strengthen management of aquatic exploitation activities.
Long An has released total number of 3 tons of breeds including tilapia, perch, grass carp, big head carp, silver barb, snakehead fish, crayfish….
By Thanh My – Translated by Pham Ngan