Long An works with Ibaraki (Japan) on labor cooperation program
On June 23, representatives of Ibaraki prefecture (Japan) in Vietnam, Esuhai Co., Ltd. came to Long An College to coordinate the implementation of the labor cooperation program between Long An and Ibaraki.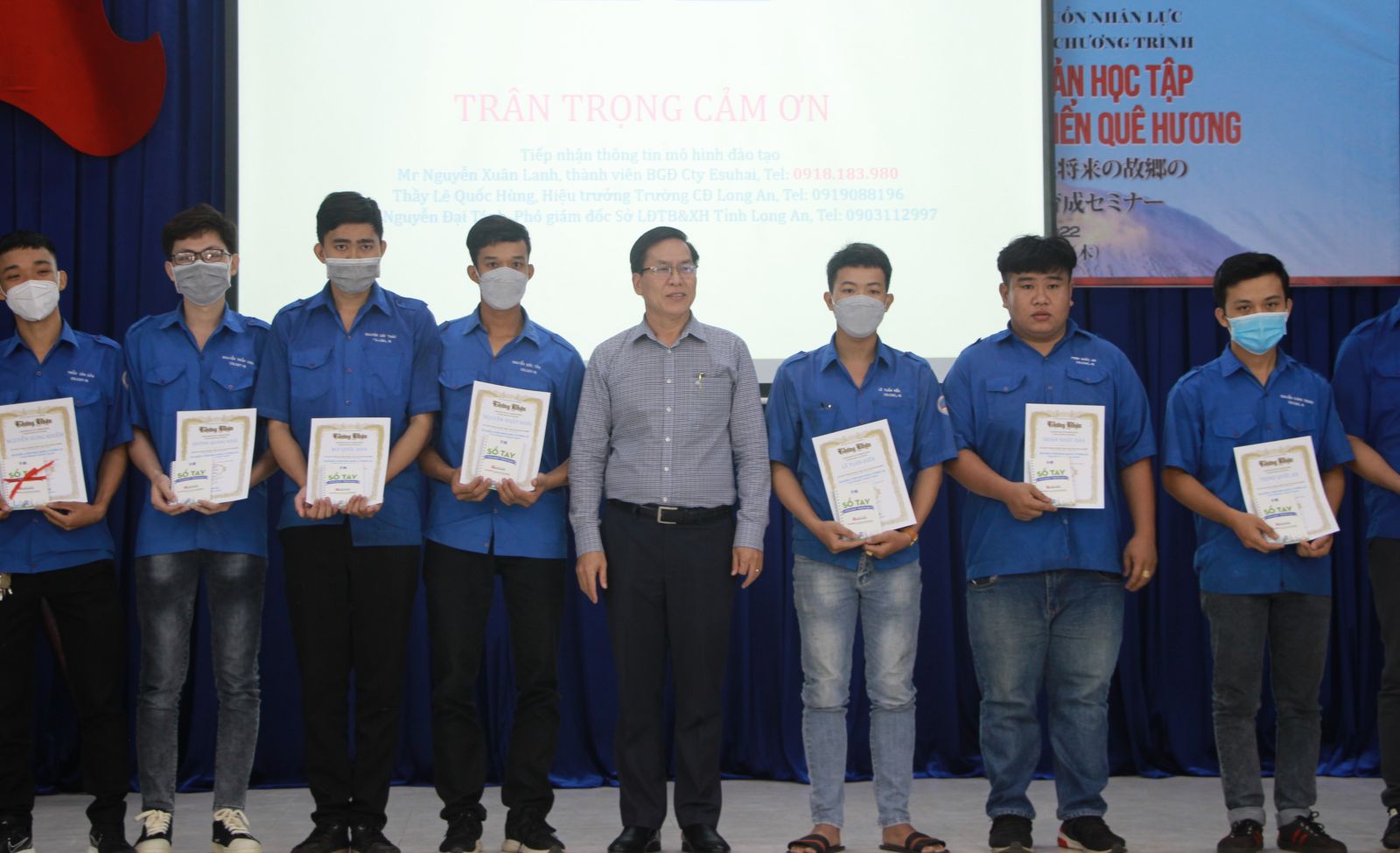 Esuhai Group awarded certificates of completion internship at Kiwa Company to 14 students of Long An College
In the morning, the delegation and Long An College held a seminar on recruiting and training high-quality human resources through the program of sending people to Japan to study, work and return to develop their homeland.
In 2020, Long An implemented the project of sending workers abroad to create jobs and improve their skills. In the period 2020 - 2022, the province has sent more than 600 workers abroad, of which, Long An College and Esuhai Co., Ltd. recruited and sent 118 workers to Japan (78 people have come to Japan to work and 40 are waiting to leave).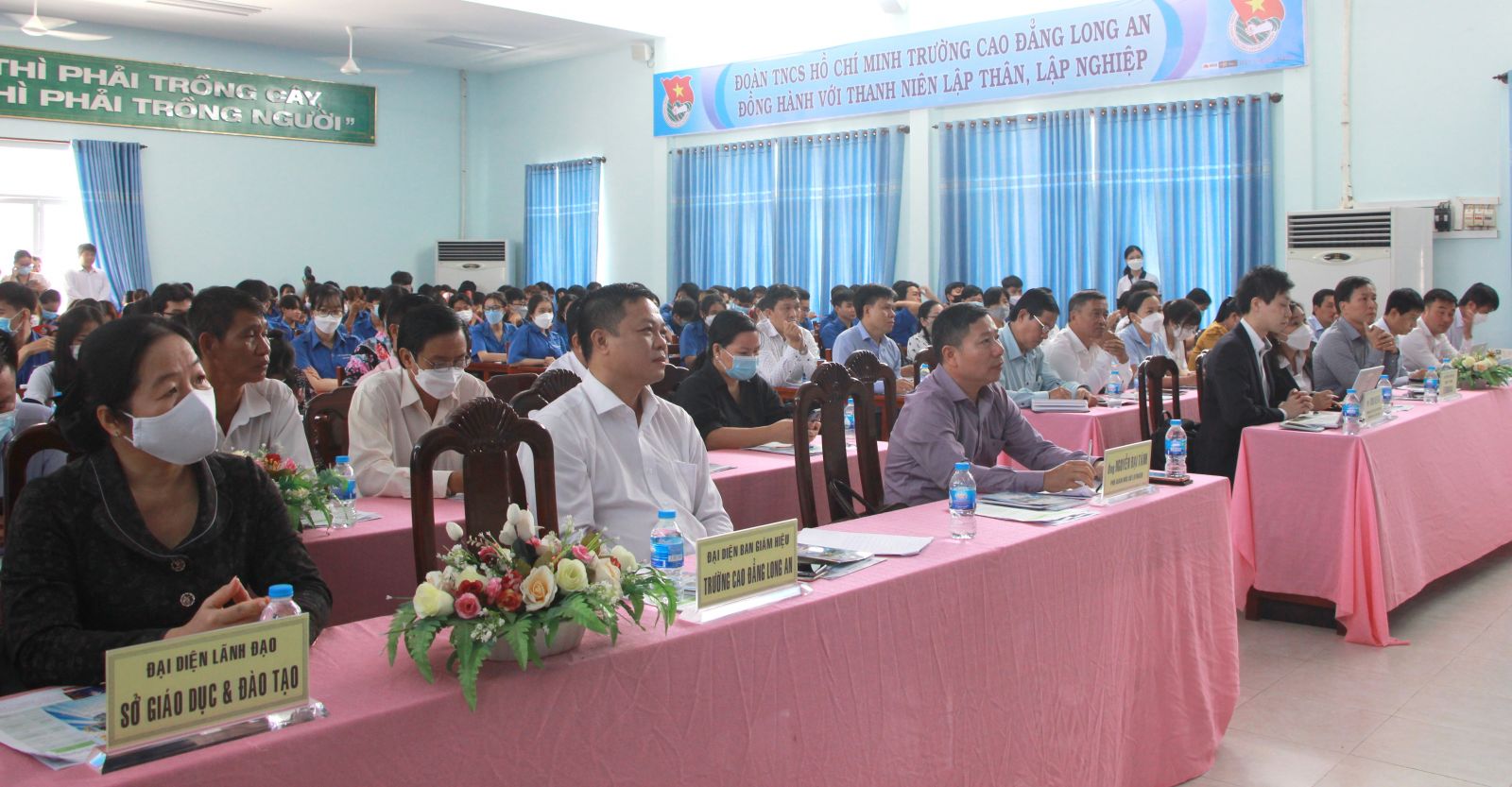 The seminar was attended by leaders of some provincial departments and branches and students of Long An College
The program aims to connect young people, students who graduate in the vocational education system of the province have the opportunity to work in Japan to practice vocational skills, management, working style, etc. After returning home, these people will become high-quality workers and work in Japanese enterprises that are investing in Long An.
Currently, Long An College and Esuhai Co., Ltd are implementing the model Study at Long An College - Internship at a Japanese company in Long An - Work in Japan - Return to work in Long An with the role of manager and training of high quality human resources and receiving technology transfer from Japan. Besides, in the coming time, the Training of high quality engineers will also be launched.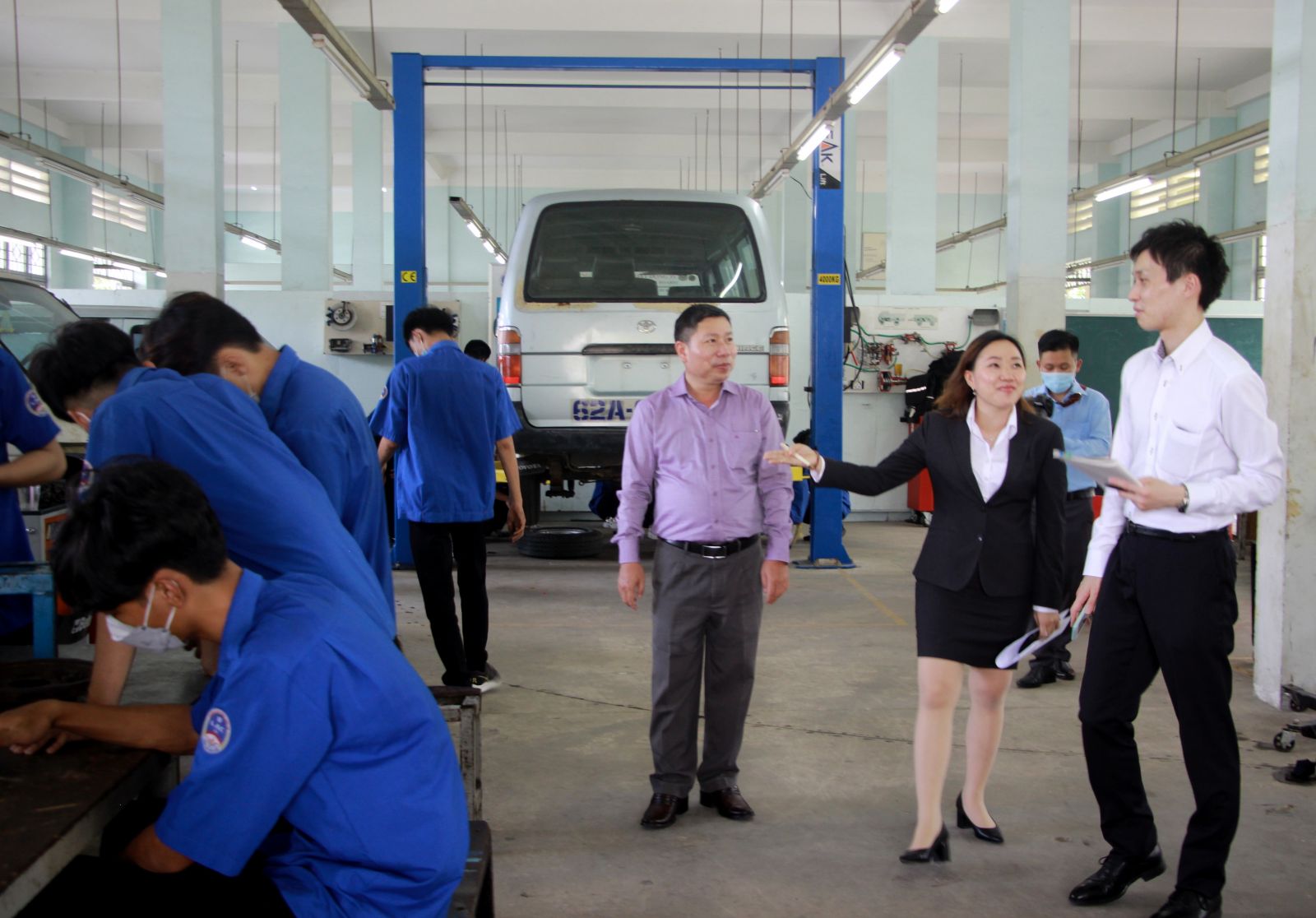 Representative of Ibaraki Prefecture Office in Hanoi - Keita Ishii (white shirt) with Deputy Director of the Department of Labor, Invalids and Social Affairs of Long An province - Nguyen Dai Tanh visited Long An College
In the afternoon, the delegation visited the facilities of Long An College and discussed the contents to optimize the cooperation of Long An and Ibaraki as well as Long An College and Esuhai Co.Ltd./.
By Que Lam - Translated by P.Ngan
Source: https://baolongan.vn/long-an-lam-viec-voi-tinh-ibaraki-nhat-ban-ve-chuong-trinh-hop-tac-lao-dong-a137517.html