Myanmar extends ceasefire until end of 2023
Myanmar's military has extended its ceasefire agreement with Ethnic Armed Organizations (EAOs) until the end of 2023, according to a statement released by the Office of the Commander-in-Chief of Defense Services on the last day of 2022.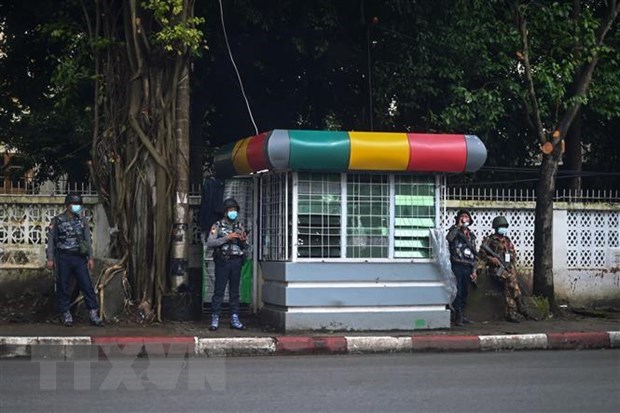 Security forces on a street in Yangon, Myanmar, on July 19, 2022. (Photo: AFP/VNA)
As per the statement, the military has extended the ceasefire agreement for 21 times between December 21, 2018 and December 31, 2022.
The agreement was extended to boost the peace process in the Southeast Asian country, it said.
Also on December 31, a four-hour curfew was suspended in Myanmar to organise activities serving New Year's celebrations in its three biggest cities./.
VNA