Over 6,000 US soldiers take part in Cobra Gold exercise in Thailand
Thousands of US soldiers have joined troops of Thailand and the Republic of Korea (RoK) on a beach in Thailand for Cobra Gold, one of the largest annual military exercises in Asia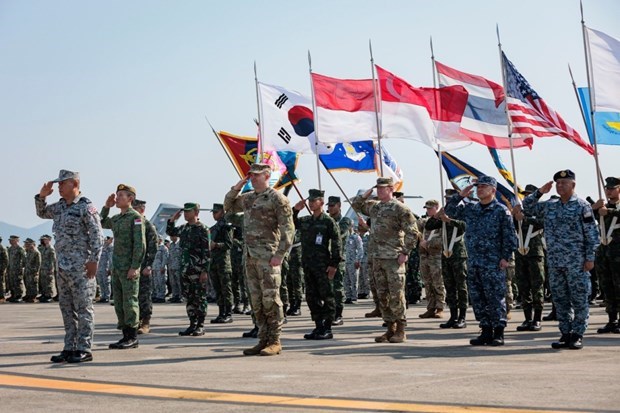 The Cobra Gold brings together 7,400 military personnels. (Photo:army.mil)
The exercise, running from February 27 to March 10, brings together 7,400 soldiers to training activities which span air, land and sea as well as a jungle survival course.
With around 6,000 members, the US delegation was more than four times the delegation sent in 2022.
Cobra Gold is the biggest military exercise in the Asia-Pacific region with seven participating countries in main war exercises namely Japan, the US, Thailand, the Republic of Korea, Indonesia, Malaysia and Singapore.
Three countries - China, India and Australia - will participate in humanitarian aid exercises.
Ten nations will join as observers. They are Cambodia, Laos, Brazil, Pakistan, Vietnam, Germany, Sweden, Greece, Kuwait and Sri Lanka./
VNA