Sculpture works on display at Hanoi – Saigon exhibition 2020
Over 60 unique contemporary sculpture works by 32 outstanding artists will be displayed at the Hanoi – Saigon Sculpture Exhibition 2020, which takes place in Hanoi's Vincom Center for Contemporary Art (VCCA) from September 18 – October 18.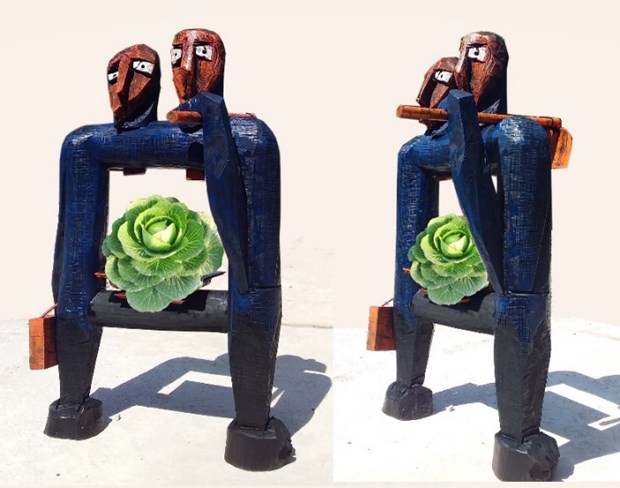 A sculpture at the exhibition (Photo: VCCA)
The event, the sixth of this kind and the biggest one in the last decade is held by a group of sculpture artists from Hanoi and Ho Chi Minh City to mark the 10th anniversary of the group.
With the participation of a large number of young artists born in the 1980s and 1990s, the exhibition promises to display some new talent.
This year's exhibition features an abundance of creative trends and materials such as metal, wood, stone, ceramic, composite and fibre-glass.
The works convey the authors' thoughts and contemplations on life through universal issues such as freedom, time and nature.
They also feature specific stories of contemporary people in their childhood memories, their feeling of loneliness and desires, reflecting the diversified and multi-dimensional developments of Vietnamese contemporary sculpture.
As part of the event, VCCA plans to hold a talk show with some artists who have their work displayed at the exhibition.
Since 2010, a series of Hanoi – Saigon Sculpture Group exhibitions have been held alternately in the two cities every two years./.
VNA