Striving to achieve agricultural growth target of 2-2.5%
In order for the agricultural production sector to grow 2-2.5% in 2023, the Provincial People's Committee has just issued a document directing departments, branches and localities to implement solutions and strive to achieve the set goals.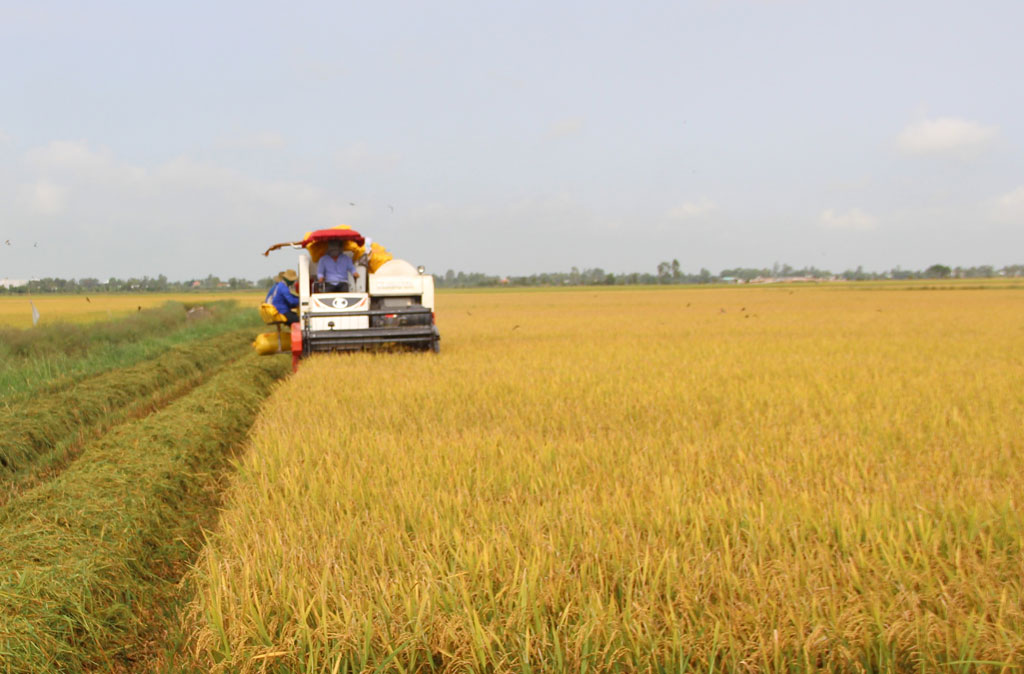 The province's agriculture sector strives to achieve at least 2.8 million tons of rice in 2023
Accordingly, the People's Committee of Long An requested the Department of Agriculture and Rural Development to perform key tasks such as focusing on directing the care and protection of plants; coordinate with localities in strengthening propaganda farmers to well implement vaccination on cattle, poultry and vaccines against rabies; coordinate with localities in guiding people to stock shrimp according to the 2023 cropping frame; focus on forest fire prevention; step up the program on Agricultural Development with hi-tech application in association with the restructuring of agriculture sector in 2023.
At the same time, the province needs to speed up the disbursement of capital sources in 2023; strengthen trade promotion, food safety and quality management of agricultural products of the province; implement the National Target Program on New Rural Construction and thematic programs under the National Target Program on New Rural Construction; continue to urge the districts to speed up the investment progress in the construction of rural water supply works under the 2023 plan; coordinate with localities in inspecting the production and trading of agricultural materials to ensure good service for production; accelerate digital transformation of agriculture sector.
In which, the province is striving for rice production in 2023 to reach at least 2.8 million tons, with 65% high-quality rice of the total output; implementing the province's plan to build a concentrated slaughterhouse by 2025; implementing the Livestock Development Strategy for the period of 2021-2030, with a vision to 2045. The whole province is striving to have at least 9 more communes meeting the standards of rural areas, 12 communes of advanced rural areas and 2 communes of model rural areas; 1 more district meeting the standards of rural areas, 1 district meeting the standards of advanced rural areas and well implementing the OCOP program by 2023.
Departments and branches need to continue to support and guide agricultural cooperatives, agricultural enterprises and farmers to access and implement agricultural digital transformation; put safe agricultural products on the e-commerce platform; build a map of the planting area;etc.
The Provincial People's Committee requires leaders of relevant departments and agencies to pay attention to and support the Agriculture sector according to their functions and tasks, striving to achieve the growth target of region I according to the general policy of the province in 2023./.
By Minh Tue - Translated by Q. Thien
Source: https://baolongan.vn/phan-dau-dat-muc-tieu-tang-truong-nganh-nong-nghiep-dat-tu-2-2-5--a151695.html