Agricultural sector continues to be economy's pillar
Ecological agriculture, modern rural areas and smart farmers are expected to be the three key factors helping agriculture secure its role as a firm pillar of the economy in 2022 and following years.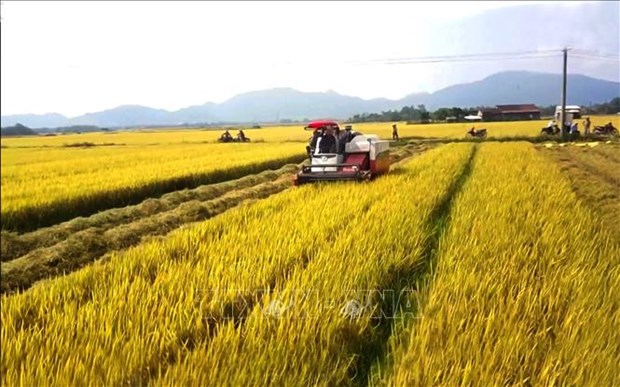 Illustrative image (Source: nongnghiep.vn)
Despite COVID-19 impacts that caused the crackdown of the global supply chains in 2021, the agricultural sector still made a miracle with a trade surplus and a record export revenue at 48.6 billion USD, exceeding the target of 42 billion USD set by the Government for the year.
Last year, total food grain production hit nearly 44 million tonnes, meeting the demand of the 100-million-strong domestic market and for export, proving the sector's position as a prop of the economy even during unprecedented difficult situations.
During the fourth wave of the pandemic that hit Vietnam since last April, amid numerous difficulties in all 63 localities nationwide due to prolonged social distancing measures which led to disruption in selling chains, the Ministry of Agriculture and Rural Development (MARD) formed its taskforces in the north and the south to support the selling and circulation of farm produce in all localities.
MARD Deputy Minister Phung Duc Tien said that along with making best use of trade agreements between Vietnam and partners, the agricultural sector has focused on promoting digital transformation, considering it as a breakthrough measure to create a new motivation for agricultural growth and expansion.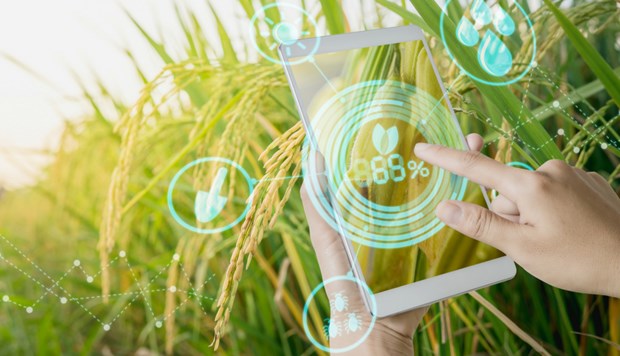 Agricultural sector has focused on promoting digital transformation (Photo: VNA)
However, MARD Minister Le Minh Hoan pointed out that despite the achievements, the agricultural sector has still seen many problems, including a lack of supply-demand connections. As part of the solutions to the issue, the ministry has set up the 970 Agricultural Connection Forum to synchronise production and sale information, heading to a transparent agricultural sector in 2022, he said.
The minister said the ministry is putting final touches to a draft sustainable agricultural development strategy in the 2021-2030 period with a vision to 2050 with three key pillars of ecological agriculture, modern rural areas and smart farmers.
It is necessary to integrate multiple values into agricultural products, Hoan said.
In 2022, export is predicted to continue to be a driving force for the economy, with the agricultural sector to play a significant part. Promising products with export revenue above 3 billion USD include wooden products, shrimps, cashews, vegetables, rice and rubber.
Head of the General Statistics Office Nguyen Thi Huong was of the view that this year, Vietnam's goal of 6-6.5 percent in GDP growth is feasible thanks to the country's good preparations in input materials for production and export. She stressed that this year, the agricultural sector will further promote its strengths./.
VNA